GameStop Unveils Downbeat Forward Guidance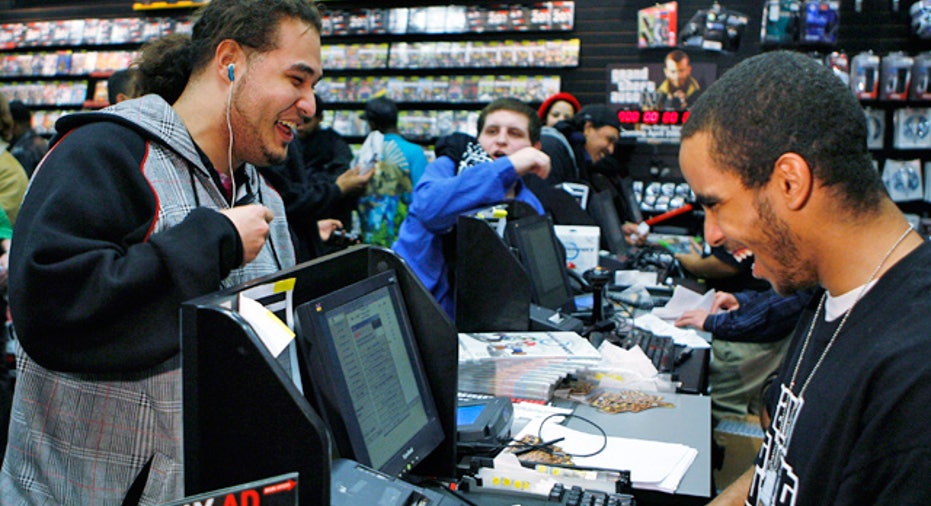 GameStop Inc. on Thursday posted better-than-expected earnings for its fourth quarter but issued downbeat guidance for the current three-month period and fiscal year, as the videogame retailer undergoes a rocky transformation amid the growing prevalence of product downloading.
Shares of the videogame retailer, which have fallen 26% over the past year, fell 7.8% after hours to $27.84
The Grapevine, Texas, company said it expects overall sales to fall between 4% and 7% in the current quarter, with same-store sales slipping between 9% and 7%. GameStop said it sees earnings per share of between 58 cents and 63 cents.
Analysts surveyed by Thomson Reuters had expected overall sales to rise 1% and earnings of 71 cents a share.
For the 2016 fiscal year, the company expects per-share earnings of between $3.90 and $4.05 and revenue to be flat to up 3%. Analysts expect earnings of $4.08 a share and a revenue increase of 3%.
In the fiscal year ended Jan. 30, GameStop reduced its overall retail videogame-store count by 125 locations, but expanded its technology brands segment that sells mobile phones and other electronics by 553 stores. The latter is critical to the retailer's efforts to wean itself off the legacy videogame business that, with each passing year, sees more action move online.
Overall, for the period ended Jan. 30, GameStop reported a profit of $247.8 million, or $2.36 a share, compared with a year-earlier profit of $244.1 million, or $2.23 a share. Excluding certain items, profit rose to an adjusted $2.40 a share from $2.15 a year earlier.
Revenue rose 1.4% to $3.52 billion.
The company had earlier said sales for the quarter would be in the range of $3.5 billion to $3.55 billion, with earnings per share of $2.19 to $2.25.
Sales at comparable stores grew 3.1%. Same-store sales were expected to grow 2.5% to 4%.