GameStop Stock Will Have a Lot to Prove on Thursday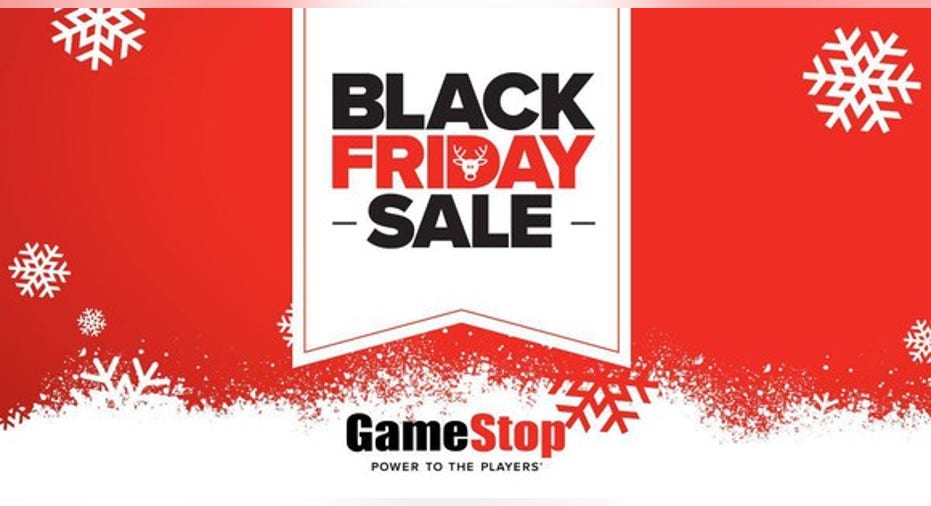 It's getting close to the time whenGameStop (NYSE: GME)will tell us how poorly the holiday shopping season played out. The largest dedicated retailer of video games will serve up financial results for its fiscal fourth quarter on Thursday.
We already know that the small-box chain wasn't at its best through the first two-thirds of the quarter. Total sales through the first two months of the period plunged 16.4% to $2.5 billion, held back by a brutal 18.7% slide in comparable-store sales. November comps plummeted 26.6% as aggressive Black Friday promotions and weak gamer appetite for Call of Duty: Infinite WarfareandTitanfall 2weighed on its registers. December comps clocked in with a more modest 13% year-over-year dip, and GameStop said in mid-January that the trend was continuing to improve into the third and final month of the fiscal period.
We'll know for sure how January played out after Thursday's market close. GameStop's guidance in mid-January was for comps for the holiday quarter to decline between 16% and 18%, better than the 18.7% drop through the first two months combined.
Black Friday was more like Black and Blue Friday for GameStop. Image source: GameStop.
No more cheat codes
GameStop's struggling as consoles shift to direct digital content delivery and non-diehard gamers find diversions in less immersive mobile apps. The model still works. Paying reasonable rent in suburban strip malls with minimal staffing can still generate a ton of dough in this climate. As of its mid-January update GameStop was targeting earnings per share between $2.23 and $2.38 for the quarter, translating into full-year profitability of $3.65 to $3.80 per share.
GameStop posted adjusted earnings of $2.40 a share a year earlier during the fiscal fourth quarter, so landing even on the low end of its range would mean that bottom-line results won't be as ugly as the top-line slide. A big reason for GameStop's earnings holding up is that it's been aggressively buying back shares for years, a neat trick that helps inflate profits on a shrinking per-share basis.
GameStop's stock-gobbling trick won't work forever. Now that even its high-margin niche of selling secondhand games and gear at high markups is starting to fade, there's a lot riding on lower-margin collectibles and smartphones.
Telsey Advisory downgraded GameStop stock on Monday, lowering its rating to Market Perform and scaling back its target price from $28 to $27. Analysts at Telsey had initially hoped that the decline of physical gaming would be a slow process. They were hoping that virtual reality headsets and new consoles would breathe new life into the niche last year, but neither scenario appears to be happening. It's not a good sign when an analyst downgrades a stock just days before the company reports quarterly results, but other Wall Street pros weren't as down on GameStop's near-term prospects earlier this year.
The battle lines have been drawn. GameStop's strong operating model is on a collision course with its fading fundamentals, and it's a safe bet that the stock will be volatile in Friday's trading following Thursday afternoon's report.
10 stocks we like better than GameStopWhen investing geniuses David and Tom Gardner have a stock tip, it can pay to listen. After all, the newsletter they have run for over a decade, Motley Fool Stock Advisor, has tripled the market.*
David and Tom just revealed what they believe are the 10 best stocks for investors to buy right now... and GameStop wasn't one of them! That's right -- they think these 10 stocks are even better buys.
Click here to learn about these picks!
*Stock Advisor returns as of February 6, 2017
Rick Munarriz has no position in any stocks mentioned. The Motley Fool has the following options: short April 2017 $28 puts on GameStop. The Motley Fool has a disclosure policy.