GameStop Sees Revenue Below Estimates; Shares Fall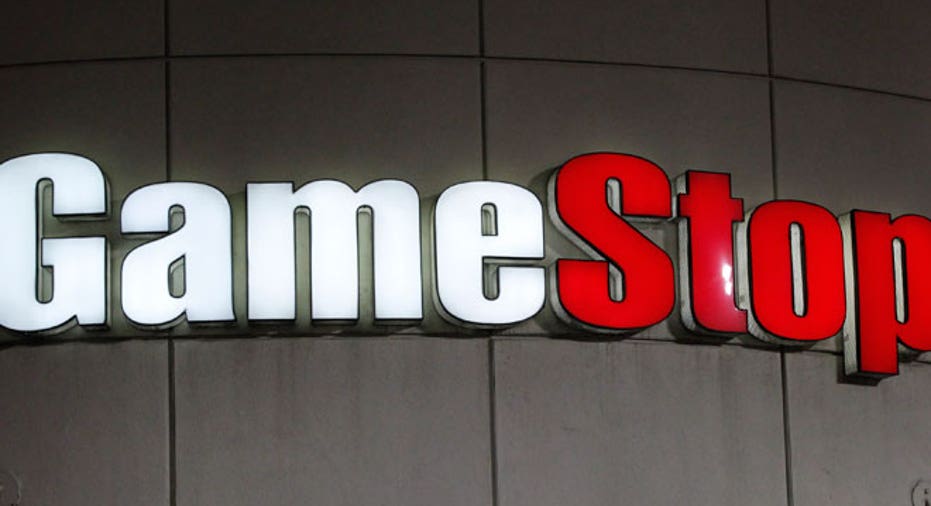 GameStop, the world's largest retailer of video games, forecast first-quarter revenue below analysts' estimates, blaming a lack of major videogame releases and weaker hardware sales.
The company's shares were down 5.6 percent at $28.55 in after-market trading on Thursday. They had declined as much as 8.3 percent earlier.
GameStop's sales have been languishing as videogame publishers such as Electronic Arts push consumers to buy games directly on their videogame consoles instead of at stores.
Sales of new videogames have fallen sharply over the past four years at GameStop, but the company is making up for that by expanding into new businesses, including selling cellphones and allotting store space to action figures and other collectible merchandise.
GameStop said it expects total sales to decline between 4 and 7 percent in the current quarter, translating into revenue of $1.92 billion-$1.98 billion.
Analysts on average were expecting revenue of $2.09 billion, according to Thomson Reuters I/B/E/S.
GameStop also forecast same-store sales to fall 7-9 percent in the first quarter.
Weaker hardware sales and a lack of big videogame releases, compared to the same period a year earlier, are likely to affect results, Chief Operating Officer Tony Bartel said in an interview.
Video game hardware sales dropped by 23 percent in February from a year earlier, when Nintendo launched its 3DS handheld-game consoles, according to research firm NPD.
GameStop is seeing a slight decrease in demand for videogame hardware, Chief Financial Officer Robert Lloyd said on a post-earnings conference.
The company's total revenue rose 1.4 percent to $3.53 billion in the fourth quarter but missed the average analyst expectation of $3.57 billion.
Net income rose to $247.8 million, or $2.36 per share, in the three months ended Jan. 30, from $244.1 million, or $2.23 per share, a year earlier.
Excluding items, the company earned $2.40 per share.
GameStop said it would be cautious on virtual reality products until it could gauge production cycles and consumer demand.
Sony said last week that its virtual reality headset for PlayStation will launch globally in October for $399, a move that undercuts its biggest competitor by hundreds of dollars.
Up to Thursday's close of $30.27, GameStop's shares had fallen 26 percent in the past 12 months.
(Reporting by Anya George Tharakan in Bengaluru; Editing by Sriraj Kalluvila)