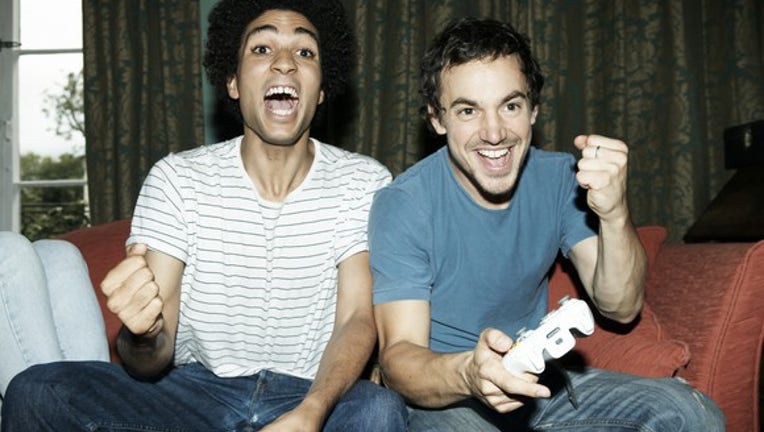 Specialty retailer GameStop announced quarterly results on May 26. Sales and profits declined under the strain of a shrinking video game market. Still, GameStop enjoyed healthy growth in its new business categories, and management reiterated its outlook for solid earnings in 2016.
Here's how the headline results stacked up against the prior-year period:
| Metric | Q1 2016 Actuals | Q1 2015 Actuals | YOY Growth |
| --- | --- | --- | --- |
| Revenue | $2 billion | $2.1 billion | (4%) |
| Net income | $66 million | $74 million | (11%) |
| Earnings per share | $0.63 | $0.68 | (7%) |
YOY = year over year. Data source: GameStop's financial filing.
What happened this quarter?
As expected, GameStop revenue declined in comparison to a year-ago quarter that had benefited from elevated demand for gaming consoles and several hit video game releases. Overall, comparable-store sales fell 6%. In other words, they fared slightly better than the 8% drop executives forecast back in March.
Other highlights of the quarter include:
GameStop endured a 29% drop in new video game hardware sales and an 8% dip in new game sales. A slight increase in PlayStation 4 and Xbox One game sales wasn't enough to offset a huge decline in prior-generation games.
The profitable pre-owned gaming business slipped as well, falling 4%.
Strong growth in the accessories, collectibles, and mobile and consumer electronics divisions almost completely offset those declines.
These growth areas are more profitable than GameStop's shrinking categories, which helps explain why gross profit increased to $676 million, or 34% of sales, from $639 million (that is, 31% of sales) a year ago.
Higher expenses helped push bottom line profitability down to 3.3% of sales from 3.6%.
What management had to say
CEO Paul Raines said the management team was pleased with the first quarter performance, given the weak industry environment. "We exceeded our first quarter same store sales and EPS guidance in a challenging retail environment due to the outperformance of our non-physical gaming businesses," he explained.
These segments include GameStop's technology brands, and digital and collectibles divisions, which all add up to over 40% of operating earnings. The retailer predicts that general story will keep playing out as the year progresses. "We expect these trends to continue in the second quarter as digital receipts continue to grow, technology brands store base continues to mature, and collectibles sales continue to expand," Raines said.
Looking forward
GameStop forecast another quarter of shrinking growth ahead: Second quarter comps should decline between 4% and 7%, management projected. However, it left its full-year sales and profit forecast in place. It calls for just a slight comps drop of 2% and profit growth to roughly $4 per share.
That forecast is consistent with management's plan to boost profitability by building up complementary businesses as the video game market goes through its digital disruption. Raines and his team target having over 50% of operating earnings come from sources other than physical gaming by 2019, and GameStop is well on the way to meeting that goal.
The article GameStop Corp. Earnings Fall as Video Game Sales Suffer originally appeared on Fool.com.
Demitrios Kalogeropoulos has no position in any stocks mentioned. The Motley Fool has the following options: short July 2016 $28 puts on GameStop. Try any of our Foolish newsletter services free for 30 days. We Fools may not all hold the same opinions, but we all believe that considering a diverse range of insights makes us better investors. The Motley Fool has a disclosure policy.
Copyright 1995 - 2016 The Motley Fool, LLC. All rights reserved. The Motley Fool has a disclosure policy.