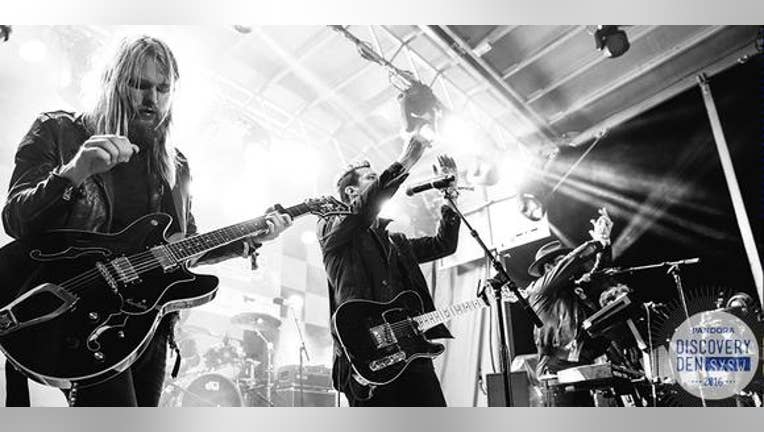 Stocks wobbled in and out of positive territory today before ending slightly higher. By the closing bell, theDow Jones Industrial Average had gained 20 points, or 0.1% and theS&P 500added 1 point, or 0.1%.
In economic news, consumer spending ticked up last month but trailed the 0.2% rise in discretionary income according to the latest official personal income statistics. Meanwhile, pending home sales hit their highest level in seven months, the National Association of Realtors said this morning.
A few individual stocks made notable moves today, includingGameStop and Pandora .
GameStop's holiday quarterGameStop shares swung from a 7% drop to a 2% increase on heavy trading volume before settling at a 2% decline after the specialty retailer announced steady fourth-quarter growth along witha weak outlook for 2016.
Comparable-store sales rose 3% as gains in its new business lines of cellular service, consumer electronics, and collectibles combined to offset a sharp decline in the traditional video game business. New software sales fell 10% to $1.1 billion and GameStop booked zero growth in its pre-owned games segment.
On the plus side, profitability rose significantly over the holidays. In fact, gross margin improved to 30% of sales from 28% a year ago, which helped the retailer produce its highest annual earnings to date, despite the weakness in its core market.
CEO Paul Raines touted GameStop's diversification and profitability wins over the last twelve months. "These accomplishments drove record gross profit and net income, strong earnings-per-share growth and an increase in per store profits in our GameStop branded stores for the third straight year," he said in a press release.
The retailer's forecast calls for comps to tick lower in 2016 after rising by 4% last year, and the current quarter should be especially weak, management warned (comps will decline by as much as 7% in fiscal Q1). Yet GameStop sees profits continuing to tick higher as its new segments contribute more to the business. Net income is projected to rise 3% to roughly $415 million in 2016.
Pandora's new bossPandora fell 12% after the streaming radio specialist announced a big shakeup in its management ranks. Brian McAndrews, who served as CEO for the past two years, is leaving the company and being replaced by Pandora founder TimWestergren. The company said Westergren has been "a strong and highly engaged leader throughout Pandora's history and has been deeply involved in the company's growth strategy and evolution."
Source: Pandora.
Investors wereapparently concerned that the leadership shift adds uncertainty to the business as Pandora works to capitalize on the mobile advertising market while breaking into new segments like live music and international geographies. The company sought to soothe those fears, though, by stressing that the new CEOwas "100%committed to Pandora's growth strategy."
It's also likely that Wall Street sees the leadership change as a sign that perhaps the company may not be keen to be purchased by a larger tech rival any time soon. Pandora shares spiked higher just last week on rumors that it could be anacquisition target, whichis possible, given its current growth struggles. However, with a new CEO at the helm, particularly the company's founder, it's less likely that Pandora will be looking for a new owner right now.
The article GameStop Corp and Pandora Media Inc. Swing as Stocks Rise originally appeared on Fool.com.
Demitrios Kalogeropoulos has no position in any stocks mentioned. The Motley Fool owns shares of and recommends Pandora Media. The Motley Fool has the following options: short July 2016 $28 puts on GameStop. Try any of our Foolish newsletter services free for 30 days. We Fools may not all hold the same opinions, but we all believe that considering a diverse range of insights makes us better investors. The Motley Fool has a disclosure policy.
Copyright 1995 - 2016 The Motley Fool, LLC. All rights reserved. The Motley Fool has a disclosure policy.