Game On for Pfizer With $14 Billion Medivation Buyout (or, Why Pfizer's Buyout of Medivation Could Be a Smart Move)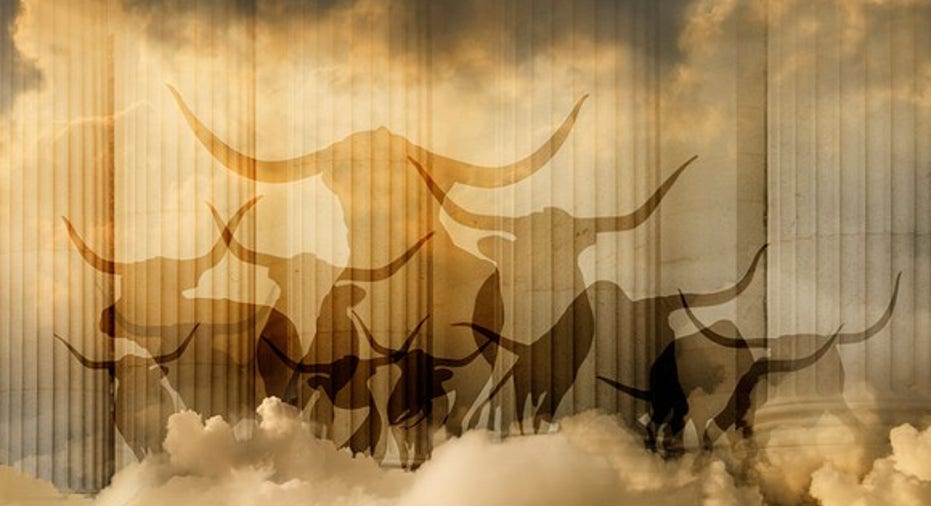 Image source: Getty Images.
It's game-on time for Pfizer (NYSE: PFE) -- finally. On Monday, the giant pharma surprisedthe market by speeding past Sanofi (NYSE: SNY) to nab cancer biotech Medivation Inc. (NASDAQ: MDVN) for $14 billion in cash.
But is thisbuyout good news for Pfizer's investors, withPfizer's recent history of buyouts dominated bytwo big setbacks?The U.S. drugmaker walked away from a $160 billion merger with AllerganwhennewU.S. Treasury rules blockedthe deal's benefits. And that came just two years after Pfizer flopped in a $118 billion bid to buy AstraZeneca. Aftertwo failed attemptsat megamergers,shareholderswould be justified in asking whether the giant pharma has a clue what it'sdoinganymore when it comes to acquisitions.
Despite the high priceofthe Medivation deal,I think Pfizerdoes know what it's doing here.Let's look closer atwhat the companygot with this deal and how it could pay off for investors.
Pfizer leapfrogs ahead inoncology
Pfizer's biggest growth driver has rapidly become breast cancer drug Ibrance. With the Medivation acquisition, Pfizer will now be in the enviable position of owning two of the top 8 best-selling oncology drugs on the market, as determined by projected 2021 sales. Check out the visuals below to see how well Pfizer has now positioned itself in oncology.
As the pie graph shows,Pfizer willown over 17% of the top-selling cancer drugs after the Medivation deal closes.And Pfizer'sslice of this very high-margin pie may end up evenbigger,because Xtandi couldeasily blow through sales estimates of $4.75 billion.
Xtandi headed for $7 billion?
Over 64,000 mentook Xtandiin the U.S. last year, and the drug achieved close to $2.2 billion in global sales. U.S. sales were at $330 million last quarter, representing a revenue increase of around 11% compared to the same quarter last year. The drug's volume increased even more, with net sales growth at 18%.
The continued ramp-up on this drug could be explosive.Xtandi has an October 22 PDUFA date for a potential label expansion in prostate cancer, and top-line results for its phase 2 ER/PR-positive breast cancer trial are due before the end of the year.Further down the road, Xtandi has a very broad clinical development program, with 11 phase 1 to phase 3 clinical trialsin progress.Medivation's management has said they see an eventual $18.5 billion peak market opportunity for Xtandi,butthat's a huge stretch. Still,some analysts see $7 billion in peak sales for the drug in the pre-metastaticprostate cancer market alone.
What about the pipeline?
There's more to this story than just Xtandi. Pfizer's CEO, Ian Read, also expressed confidence in Medivation's investigational compound talazoparib, as well as lymphoma candidate pidilizumab. Talazoparib is being tested in six clinical trialsacross numerous indications, including ovarian cancer and small cell lung cancer. In breast cancer, the drug is in phase 3 trials.
Interestingly, Pfizer is likelytrying to make up for some past mistakes here. Talazoparib is a PARP inhibitor, a type of drug thatinterferes with the repair of defective DNA.Pfizer sold a rival PARP inhibitor, rucaparib, to Clovis Oncology (NASDAQ: CLVS) back in 2011.In fact, the small biotech'sstock leapt skywardearlier this week, jumping30% before being briefly halted for volatility, when news broke thatFDA had agreed toevaluate rucaparib for approval.Thebig pharma has got to be kicking itself now, because it sold the drugto Clovis for a measly $7 million. Butat leastPfizerretained some rights andwill receivea royaltyin the mid-teens ifrucaparibreaches the market.
PARP inhibitors haven'treceivedmuch attention compared toother newdrug classes, but Tesarorecently announced promisingdata for its PARP inhibitor inovarian cancer, which increased theperceived value ofdrugs in this class.
Meanwhile, Medivation'sother pipeline drugis in one of the most exciting areas of oncology: immunotherapy. In that arena, Pfizer is trying to catch up with leaders Merck andBristol-Myers Squibb. Whilepidilizumabisinearly stage development,it at least gives Pfizer a foot in the door in a very important new category of cancer drugs.
But didn'tPfizer overpay for Medivation? Yes, probably
Pfizer's $81.50-per-share offerwas a 55% premium to Sanofi's initial offer to buy Medivation for $52.50 in April. It's certainly possible that Pfizer paid too much, especially since it will split U.S. profits on Xtandi with Japan-based Astellas Pharma, which helps market the drug. Astellas gets an even steeper cut on ex-U.S. sales. But, Pfizer defended the deal, saying it would add $0.05 to its earnings per sharein the first full year.
Bottom line, I think the question is moot. Pfizerhad tooverpay, or else it would lose Medivationto another pharma. Reuters reportedthatMerck, Celgene, and Gilead Scienceshad all submitted expressions of interest to buy Medivation.Under those conditions, Medivation was not going to come cheap, or easy. Drugmakers have foundthey have to pay top dollar for novel cancer drugs that are more effective than standard older treatments, or else watch some other company snap them up.
Read told analysts that the Medivation deal was mainly driven by a belief in the future potential of Xtandi. "The product is just at the beginning of its growth cycle," he said, pointing outthatXtandi istypically prescribed by oncologists. Assuming the drugisapproved for earlier use in prostate cancer, it would also be prescribed by urologists. If Read is right that Medivation is just getting started, the steep premium to scoop it up now will end up looking wise.
Beefing upbranded drugs for a possiblesplit
Pfizer's management has previously said it may split up the company by the end of the year, but it knows it needs to beef up its branded drug segment before the split.
Pfizer is making a big push into oncology for several reasons. Discoveries in immunology and genetics are allowing for the development of much more effective drugs, many of which sell for well over $100,000 a year. The medshave also proven resistant to cost-cutting measures.Since cancer can be a rapidly fatal disease, and patients have few options, payers usually cough up.
Pfizer has not been wildly successful with its cancer efforts until recently. But it now has a big hit with Ibrance, andthe buyout of Medivation netted itanother hitwithXtandi.
Investors appear to like the giant pharma'srecent deals, which include the buyout of Anacor Pharmaceuticals.Pfizer'sstock is up8% from the beginning of the year, which outpacesall the major U.S. trading indexes. The move up may continue, as beforethe ink was dry on the Medivation deal, Pfizer announced it had acquiredpart of AstraZeneca's antibiotics business for approximately$1.6billion. The latest dealinvolves three approved medsand two morein clinical trials.
All of which leads to a very interesting question:Whatwill Pfizer buy next?
A secret billion-dollar stock opportunity The world's biggest tech company forgot to show you something, but a few Wall Street analysts and the Fool didn't miss a beat: There's a small company that's powering their brand-new gadgets and the coming revolution in technology. And we think its stock price has nearly unlimited room to run for early in-the-know investors! To be one of them, just click here.
Cheryl Swanson owns shares of Allergan. The Motley Fool owns shares of and recommends Celgene and Gilead Sciences. The Motley Fool has the following options: short October 2016 $95 puts on Celgene and short October 2016 $85 calls on Gilead Sciences. Try any of our Foolish newsletter services free for 30 days. We Fools may not all hold the same opinions, but we all believe that considering a diverse range of insights makes us better investors. The Motley Fool has a disclosure policy.