Game-maker Activision Blizzard's holiday-quarter forecasts disappoint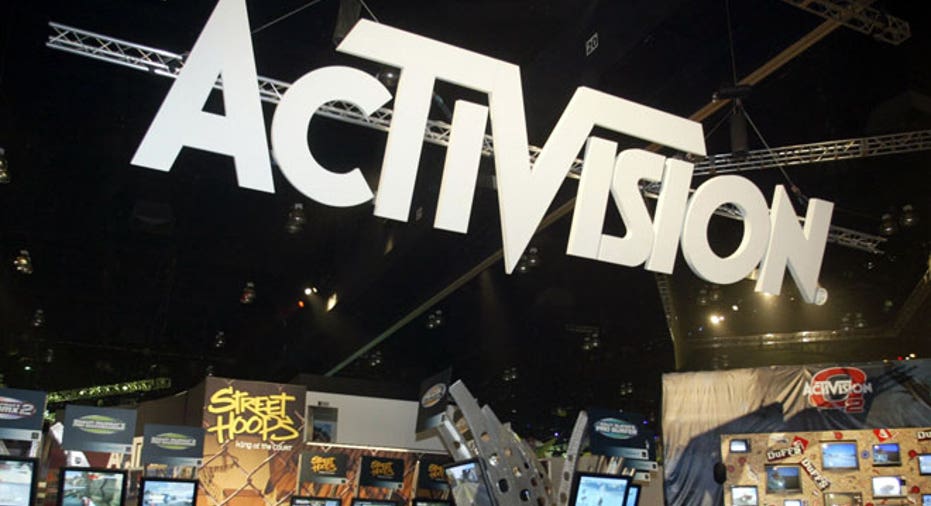 Activision Blizzard Inc (NASDAQ:ATVI) on Thursday became the second videogame publisher after Electronic Arts to forecast revenue below Street estimates for the all-important holiday sales quarter as a slew of title releases heats up competition.
Activision Blizzard, the company behind the hugely popular franchise "Call of Duty," said it expected adjusted revenue of $2.34 billion for the fourth quarter ending Dec. 31.
Analysts on average were expecting $2.43 billion, according to Thomson Reuters I/B/E/S.
The company's profit forecast of 82 cents per share also came in below expectations of 89 cents.
EA forecast current-quarter adjusted revenue of $2 billion, a tad lower than analysts' average estimate of $2.01 billion.
Activision Blizzard, which released the PC version of its smash hit "Destiny 2", on Oct. 24, is also slated to launch "Call of Duty: WWII" during the holiday season.
These titles are set to compete with EA's "Star Wars Battlefront II" and "Need for Speed" for gamers' dollars during the quarter.
The pre-order momentum has been strong for the latest "Call Of Duty" franchise, with more pre-orders on the digital offering than prior titles, Activision Blizzard said.
The holiday-quarter outlook put into shade Activision Blizzard's third-quarter results beat and higher full-year forecasts.
Total adjusted revenue rose to $1.90 billion in the third quarter ended Sept. 30, from $1.63 billion a year earlier.
Results in the reported quarter were driven by the popularity of the company's sci-fi first-person shooter game "Destiny 2".
The console version of "Destiny", which was released in Sept. 6, was recognized as the best-selling console game of 2017 in the United States to date despite less than a month of sales, according to research firm NPD Group.
Activision also reported a rise in revenue from its high-margin digital business to $1.35 billion, comprising about 84 percent of its total revenue.
Videogame publishers have benefited from the trend of players increasingly preferring to download games rather than buy physical discs.
Excluding items, the company earned 60 cents per share.
Analysts on average had expected a profit of 49 cents per share, on revenue of $1.74 billion.
The company's net income fell to $188 million, or 25 cents per share in the quarter, from $199 million or 26 cents per share, a year earlier.
The company raised its full-year adjusted profit forecast to $2.16 per share from $2 per share and adjusted revenue forecast to $6.85 billion from $6.58 billion.