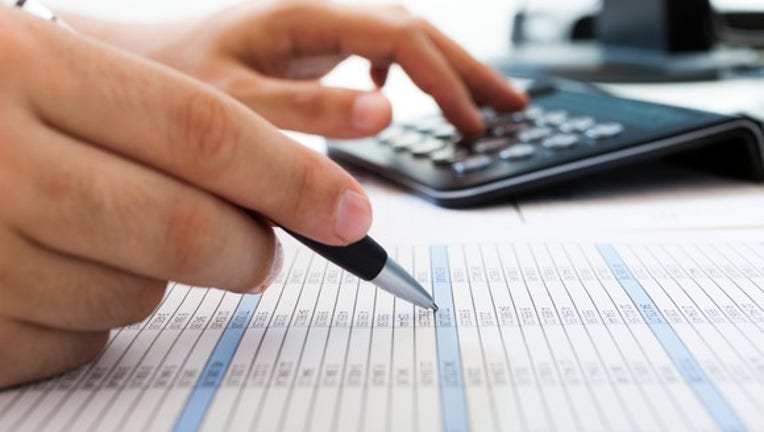 It's been a tough year for biotech companies and their investors, and an especially difficult one for clinical-stage Galena Biopharma (NASDAQ: GALE). The cancer vaccine developer felt the acute sting of failure in June when data monitors put the kibosh on a pivotal study of its lead treatment candidate.
Image source: Getty Images.
The company's market capitalization has plummeted 90% since the beginning of 2016, but a one-for-20 reverse splithas the stock looking healthier at a glance. With respect to its NeuVax study, the management contends the data might not be as bad as it looks.
Does Galena Biopharma have a chance to recover, or should shareholders brace themselves for more pain ahead? Let's look under the hood to find out.
Pseudoprogression or futility?
Galena's woes this year began over the summer when independent data monitors declared that continuing a pivotal trial of the company's former lead candidate, the NeuVax cancer vaccine, was futile. The vaccine was supposed to prevent breast cancer recurrence following standard treatment, but at the scheduled interim analysis, 9.6% of patients in the NeuVax group exhibited signs of disease recurrence versus just 6% in the placebo group.
Galena Biopharma has since defended the data by suggesting many of the observed tumors that showed up in the NeuVax group's X-rays weren't actually tumors, but residual swelling caused by NeuVax-stimulated immune attacks on malignant cells. While it might sound like a farfetched excuse, Galena isn't the first to document a similar phenomenon, termed pseudoprogression.
Unfortunately, we may not get a chance to find out if pseudoprogression actually derailed the study, as opposed to a simple lack of efficacy. The observed lesions may not have developed into full-blown tumors, but to determine that would require a far longer observation period and would put the patients at higher risk if Galena is wrong. There are two investigator-sponsored studies with NeuVax in combination with Roche's Herceptin, and investors will want to watch for signs the investigators might be willing to consider pseudoprogression.
I wouldn't get your hopes up too high, though. The majority of patients spent 19.7 months in the halted trial, and it's hard to imagine patients continuing far longer with what appear to be growing tumors on the outside chance the observed lesions aren't as serious as they look.
Don't call it a comeback
In November, Galena stock shot up well above pre-futility analysis levels. Unlike potential pseudoprogression, the rebound definitely wasn't what it looked like on the surface. The company simply underwent a reverse stock split, and issued one new share for every 20 outstanding.
Stock prices below a dollar are depressing, but motivation for the reverse split is more than psychological. Nasdaq requires share prices to remain above a $1 threshold, or companies run the risk of being delisted from the exchange.
Image source: Getty Images.
Losing its listing would make raising equity nearly impossible, and it looks like Galena Biopharma will need another trip to the equity tap before long. The $1.92 million in working capital on the company's balance sheet as of the end of September doesn't put the company in a strong liquidity position, and it's years away from generating any meaningful revenue.
Adjusted for the split, Galena increased the number of outstanding shares by about 32.5% tapping investors to fund operations during the first nine months of the year. With a handful of clinical trials under way, investors can expect their slice of any potential profits to dwindle further. Although the stock has already been beaten badly this year, fresh share offerings typically lead to sinking stock prices as well.
What's next?
Galena's new lead candidate, GALE-401, is an extended release version of a platelet reducer that has been FDA-approved for about 19 years. The company intends to develop its version for treatment of between 135,000 and 175,000 U.S. patients with essential thrombocythemia.
Galena intends to begin another trial designed to support an FDA submission in the second quarter, and investors will want look out for whether the Agency will allow its approval via a shortened pathway. Following a successful mid-stage study, GALE-401's odds of approval seem fairly solid. In fact, the company is hopeful it will be allowed to shorten the timeframe to commercialization, given that the immediate-release form of the candidate is a well-known entity, although I'd be surprised if the FDA is so accommodating.
Beyond GALE-401 and the troubled NeuVax program, the company has another candidate in clinical-stage development for ovarian and endometrial cancer. Given its currently minuscule market cap of around $22 million, success for any one of its candidates would lead to big gains.
Unfortunately, simply staying invested and watching to see if Galena can keep the lights on long enough to see any of its programs launch will be a nerve-wracking experience. Even the most courageous investors ought to tread lightly until there are clearer signs this stock isn't headed even lower.
10 stocks we like better than Galena Biopharma When investing geniuses David and Tom Gardner have a stock tip, it can pay to listen. After all, the newsletter they have run for over a decade, Motley Fool Stock Advisor, has tripled the market.*
David and Tom just revealed what they believe are the 10 best stocks for investors to buy right now... and Galena Biopharma wasn't one of them! That's right -- they think these 10 stocks are even better buys.
Click here to learn about these picks!
*Stock Advisor returns as of Nov. 7, 2016
Cory Renauer has no position in any stocks mentioned. You can follow Cory on Twitter @coryrenauer or LinkedIn for more investing insight.
The Motley Fool has no position in any of the stocks mentioned. Try any of our Foolish newsletter services free for 30 days. We Fools may not all hold the same opinions, but we all believe that considering a diverse range of insights makes us better investors. The Motley Fool has a disclosure policy.