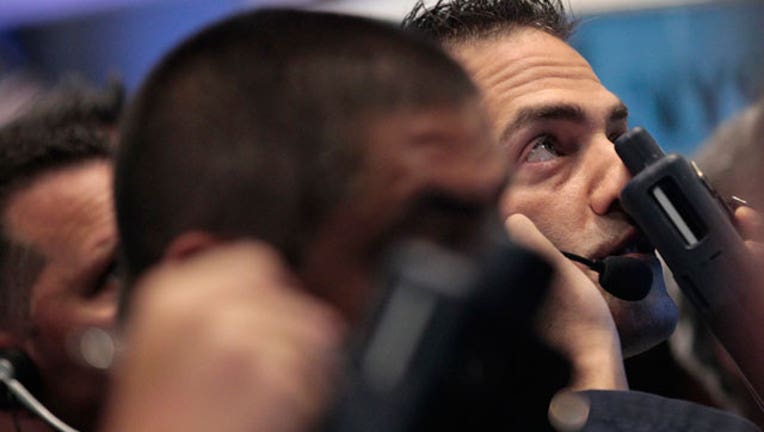 FOX Business: Capitalism Lives Here
U.S. stock-index futures hovered in a tight range on Wednesday as traders paid attention to progress in budget talks in Congress.
Today's Markets
As of 8:05 a.m. ET, Dow Jones Industrial Average futures rose 10 points, or 0.06%, to 15990, S&P 500 futures climbed 1 point, or 0.06%, to 1804 and Nasdaq 100 futures inched up by 0.3 point, or 0.01%, to 3516.
It's been a fairly quiet week on Wall Street, with no major economic reports out. That trend continues on Tuesday, with only the latest budget figures due out in the afternoon.
However, lawmakers on Capitol Hill could shake things up. Leaders in the House and Senate crafted a two-year budget deal that would stave off another government shutdown in January. The pact would need to be approved by both chambers.
Still, Peter Boockvar, chief market strategist at The Lindsey Group, said investors are somewhat numb to action in the nation's capital.
"The yawn of a response in markets to the budget deal, which still has to get passed, points to two things," he wrote in an email. "Number one, it was extremely modest and two, markets assumed we wouldn't repeat October."
On the corporate front, MasterCard (NYSE:MA) revealed a 10-for-one stock split and boosted its dividend by 83%. Shares of the credit card processor rallied on the news.
In commodities, U.S. crude oil futures slipped 8 cents, or 0.09%, to $98.42 a barrel. Wholesale New York Harbor gasoline dipped 0.88% to $2.659 a gallon. Gold dropped $6.60, or 0.52%, to $1,254 a troy ounce.