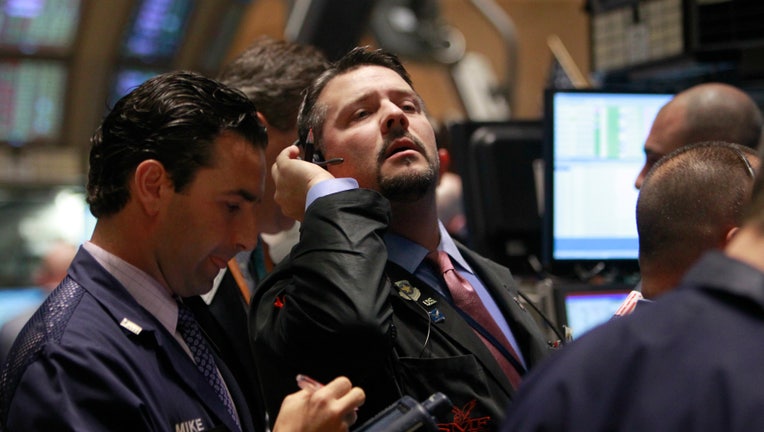 Stock futures leaned higher on Tuesday, but inspiration for a decisive move was thin in the absence of big economic indicators and given increased taper speculation following comments from Federal Reserve officials.
A batch of data out of China delivered mixed signals on that economy.
Toll Brothers Inc. posted a 65% surge in revenue in its quarterly earnings ahead of the bell, while shares of General Motors Inc. could continue to build on late-session gains from Monday after the U.S. Treasury said it sold its remaining shares in the auto maker.
Futures for the Dow Jones Industrial Average index rose 10 points to 16036, while those for the S&P 500 index rose 1.5 points to 1810.60. Futures for the Nasdaq 100 index rose 4 points to 3522.50.
The National Federation of Independent Business's small-business optimism index for November will be released at 7:30 a.m. EST, while job openings and wholesale inventories for October are both due at 10 a.m. EST.
The S&P 500 index pushed to a fresh record close on Monday, with Fed taper talk leaving investors unfazed. Among three Fed officials to speak, St. Louis Fed President James Bullard floated the idea of a small reduction next week in the Fed's bond-buying program.
"The uncertainty that the Fed keeps draping over the markets is still lingering in the air like a bad smell, but traders are resigned to the fact that they can't make up their minds until the Fed finally works out what they're going to do," said Jonathan Sudaria, dealer at London Capital Group, in a note.
Deutsche Bank said in its 2014 outlook released Tuesday that equities are poised for further outperformance, and there are few signs they are extended. They are targeting 1,850 for the S&P 500 index next year, saying the next 5% move will likely be up, but still remain more positive on Europe and China stocks.
China, meanwhile, reported a slowing in industrial production, but retail sales that came in higher than forecast. The data had a muted impact on Asia stocks, while in Europe, stocks struggled to make gains.
On the corporate front, shares of Toll Brothers could garner attention premarket after its fourth-quarter earnings. The company also said the average price of homes delivered climbed to $703,000 from $582,000 last year.
Shares of Pep Boys-Manny Moe & Jack could come under premarket pressure after third-quarter results fell short of analysts' expectations on Monday.
Texas Instruments Inc. late Monday narrowed its fourth-quarter outlook.
Gold pushed higher despite taper talk, while oil was moving sharply higher, up over 1%. The dollar was choppy.