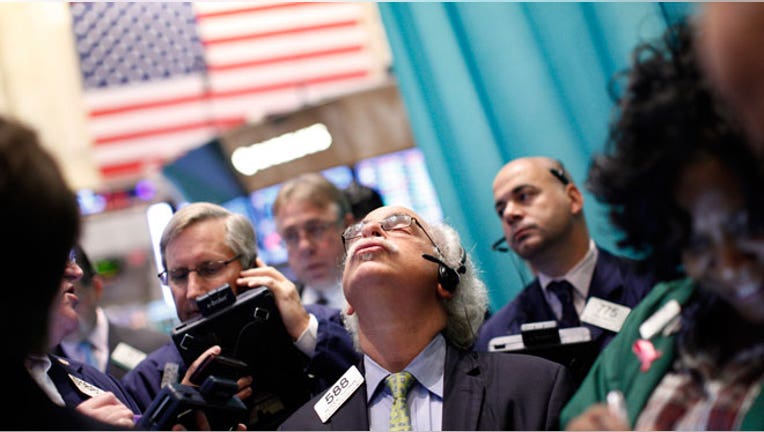 Wall Street was set for a quiet finish to 2013, with stock futures flat as the market awaited the last few data points of the year Tuesday: Case-Shiller home prices, a Chicago-area manufacturing survey and a consumer-confidence index are all on tap.
Futures for the Dow Jones Industrial Average fell 1 point to 16438, while those for the S&P 500 index edged up 0.9 point to 1835.60. Futures for the Nasdaq 100 index added 1.5 points to 3567.25.
S&P/Case-Shiller will report on home prices for October at 9 a.m. EST. Next up, the Chicago-area purchasing managers index for December is due at 9:45 a.m. EST, while the Conference Board will report on its consumer-confidence index at 10 a.m. Eastern.
The Dow industrials logged a 51st record close Monday, albeit in thin volumes, with that index up more than 26% for 2013. The S&P 500 index fell less than 0.1% to finish at 1841.07 on Monday. For the year, it's on track for a gain of more than 29% and for its biggest annual jump since 1997.
Wall Street won't observe abbreviated trading Tuesday, but will close for New Year's Day. European markets close early Tuesday, with the Stoxx Europe 600 index set for a nearly 18% gain for 2013. In Asia, China's Shanghai Composite closed out the year with a nearly 7% loss, making it one of the world's worst performing indexes, which is in sharp contrast to the nearly 57% gain for Japan's Nikkei 225 index .
Among stocks in focus for Tuesday, shares of Netflix Inc. could grab some attention on news the company's chief executive officer, Reed Hastings, will get a 50% raise in 2014.
Hertz Global Holdings Inc. shares may also be active after the car-rental firm said it has enacted a one-year shareholder-rights plan, known as a poison pill, to stop investors from getting sizeable control of the company.
In other markets, the dollar held mostly steady, gold notched a few more minor losses and oil also drifted lower.