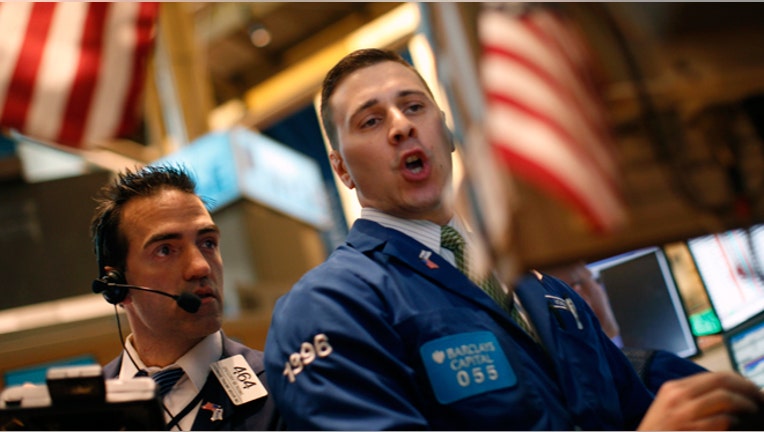 U.S. stock index futures rose on Friday, a day after dropping to one-month lows, as JPMorgan's upbeat quarterly report kicked off the big U.S. banks' earnings on an optimistic note and strong Chinese inflation boosted sentiment.
JPMorgan, the biggest U.S. bank by assets, reported a 7.6 percent drop in quarterly profit after recording a tax expense, compared with a rare tax benefit a year earlier, but both revenue and profit beat analyst estimates, sending its stock up 1.6 percent in premarket trading.
Wells Fargo and Citigroup will also report results before markets open on Friday. Their shares and those of other U.S. banks rose more than 1 percent.
Data from China showed producer prices rose unexpectedly in September, marking the first increase in nearly five years and easing some worries about the health of the world's second largest economy.
Federal Reserve Chair Janet Yellen is scheduled to speak at a conference in Boston, where she is likely to address the growing sentiment among policymakers for a U.S. interest rate hike in the near term. Her speech is due at 13:30 p.m. ET (1730 GMT). Boston Fed president Eric Rosengren is also expected to speak at the event.
Investors are also awaiting a reading on September retail sales, which likely rose 0.6 percent after dropping 0.3 percent the previous month. The report will be released at 8:30 a.m. ET.
Wall Street slipped on Thursday, as financial stocks fell and a larger-than-expected fall in Chinese exports spooked global markets.
Oil prices, which helped limit losses on Thursday, were up 0.88 percent on a drop in U.S. fuel inventories.
Major U.S. stock indexes have been swinging between losses and gains since Monday as uncertainty regarding the quarterly earnings season and the outcome of a tightly run U.S. presidential race threaten market valuations.
Earnings of S&P 500 companies are expected to have fallen about 0.7 percent in the third quarter but some investors hope that enough companies will beat analysts' expectations for the index to end the season with a slight gain.
Deutsche Bank's Frankfurt-listed stock was up 3.4 percent, after senior executives told Reuters that the outflows the German lender had seen in its wealth management business were not significant. Deutsche Bank's U.S. shares rose 2.3 percent in premarket trading.
Futures snapshot at 7:04 a.m. ET:
Dow e-minis were up 90 points, or 0.5 percent, with 27,122 contracts changing hands.
S&P 500 e-minis were up 9.75 points, or 0.46 percent, with 154,186 contracts traded.
Nasdaq 100 e-minis  were up 21 points, or 0.44 percent, on volume of 21,873 contracts.
(Reporting by Yashaswini Swamynathan in Bengaluru; Editing by Don Sebastian)