Futures Rally Around European Hopes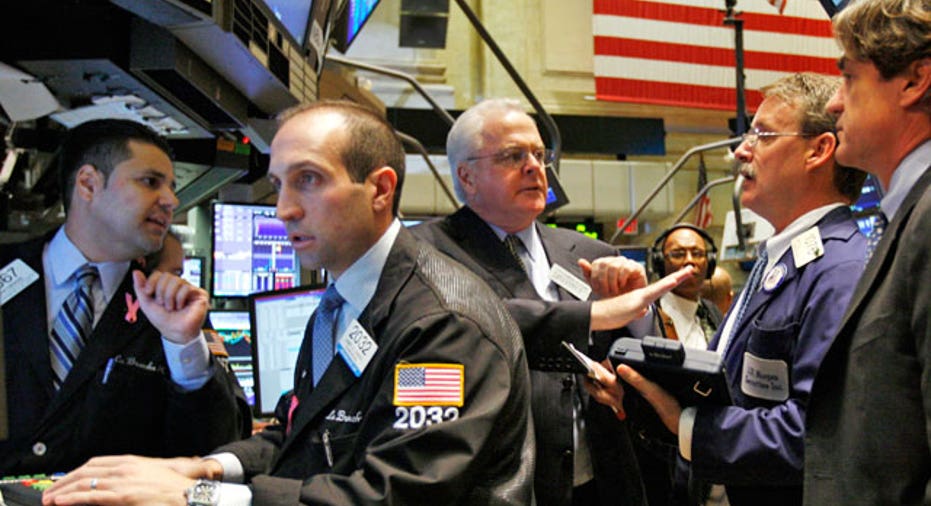 FOX Business: The Power to Prosper
Wall Street appeared to be ready to kick off Columbus Day with a burst of buying on Monday as traders cheered new pledges by the leaders of Germany and France to take bold steps to end Europe's debt debacle.
Today's Markets
As of 8:25 a.m. ET, the Dow Jones Industrial Average futures jumped 129 points, or 1.17%, to 11195, the Standard & Poor's 500 futures gained 14.50 points, or 1.28%, to 1169.75 and the Nasdaq 100 futures rallied 31.00 points, or 1.41%, to 2232.75.
While U.S. bond markets were closed in observance of Columbus Day, the equity markets appeared to be on track for a busy day.
Without any major economic reports on the agenda, Wall Street continued to take its cues from Europe amid the sovereign debt crisis there.
Over the weekend German Chancellor Angela Merkel and French President Nicolas Sarkozy promised to take action before the end of October to fix the continent's debt mess and shore up their banks. The leaders of the two largest euro-zone countries said they are close to a deal to recapitalize embattled European lenders. However, Merkel and Sarkozy stopped short of laying out specifics of a plan.
Because of Europe's ties to the global financial and economic systems, the deepening sovereign debt crisis has hurt stocks and growth around the world in recent months.
Wall Street may have also gotten a boost on Monday from the rescue and breakup of Franco-Belgian bank Dexia, which has been teetering on the verge of collapse due to its enormous exposure to Greek bonds. Dexia, which appears to be the first banking victim of the current crisis, reached a deal to receive $121 billion in state guarantees and sell its Belgium unit to the government for $5.4 billion.  On the other hand, Greek stocks plunged after the government was forced to nationalize Proton Bank.
Last week U.S. stocks stopped their slump, with the Dow rallying 1.7% and the Nasdaq Composite leaping almost 3% amid hopes policymakers in Europe are finally taking the crisis seriously. However, stocks closed in the red on Friday as enthusiasm for a better-than-expected jobs report was drowned out by a credit ratings downgrade for both Spain and Italy.
In the commodities complex, crude oil jumped $1.67, or 2.04%, to $84.65 and gold gained $34.40 a troy ounce, or 2.06%, to $1,670.20.
Global Markets
London's FTSE 100 rose 1.01% to 5356.83, Germany's DAX gained 0.58% to 5708.87 and France's CAC 40 rallied 1.01% to 3126.75.
In Asia, the Japanese Nikkei 225 was closed for a holiday, but Hong Kong's Hang Seng inched up 0.02% to 17711.10.