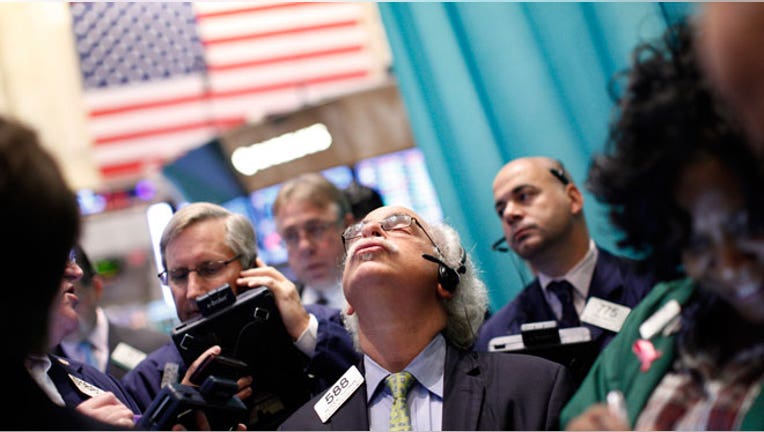 Stock futures indicated a cautious start for Wall Street on Tuesday, as investors wait to see whether markets will make another run at key milestones, after a failure to lock those in the previous day.
There are no data reports on the calendar, but a couple of Federal Reserve officials will speak, including Fed Chairman Ben Bernanke, while Best Buy Co. and TJX Cos. are due to report ahead of the opening bell. Shares of Home Depot Inc. were rising in premarket after upbeat earnings.
Futures for the Dow Jones Industrial Average rose 5 points to 15,943, while those for the S&P 500 index eased 1.7 points to 1,787 and those for the Nasdaq 100 were off 2 points to 3,382.
Chicago Fed President Charles Evans will speak on the economy and monetary policy to the Midwest Bank Leader Conference in Chicago at 2:15 p.m. Eastern Time. Evans is a voting member of the Fed's policy-making committee this year.
At 7 p.m. Eastern, Fed Chairman Bernanke will speak on communications and monetary policy at the National Economic Club Annual Members dinner.
A warning from activist investor Carl Icahn, who said he was "very cautious' on equities and that they could see a "big drop," was still ringing in the ears of investors on Tuesday.
The Dow industrials and the S&P 500 surpassed the key levels of 16,000 and 1,800 respectively on Monday, but failed to finish above those psychological milestones. The Dow rose 14.32 points, or 0.1%, to end at 15,796.02, and the S&P 500 fell 6.65 points, or 0.4%, to close at 1,791.53. Read MarketWatch's live blog recap
"While Icahn's comments were mainly blamed for the selloff, at such elevated levels, investors are always looking for excuses to take some profits off the table," said, Stan Shamu, market strategist at IG, in a note.
Another big investor, Jeremy Grantham, co-founder and chief investment strategist of Grantham Mayo van Otterloo said he expects the U.S. market, notably non-blue chips, will likely push 20% to 30% higher in the next couple of years. But he also predicted that then "we will have the third in the series of most serious market busts since 1999," in a quarterly update to investors on Monday.
The Organization for Economic Co-operation and Development warned Tuesday that there are growing risks to the global economic recovery that hinge on uncertainty about the U.S. budget debate and questions over when the Fed will start paring back on its stimulus program. The OECD cut its global growth forecasts by around 0.5 percentage points this year and next to 2.7% and 3.6%, respectively.
The think tank also suggested abolishing the U.S. debt ceiling and replacing it with a "credible, long-term budgetary consolidation plan with solid political support."
In overseas markets, Asia stocks were mixed with Chinese companies listed in Hong Kong continuing to move higher, but Japanese stocks fell back. European stocks were also off, retreating from multiyear highs reached Monday.
Gold and oil were mostly flat, while the dollar inched lower.
Shares of Home Depot (HD) rose over 2% in premarket trading after the home-improvement retailer posted a 43% rise in fiscal third-quarter profit and lifted its outlook for the year. Campbell Soup (CPB) issued weaker-than-expected first-quarter results as organic sales dropped 4% and cut its fiscal-year sales and earnings view. Shares dropped 6.7% premarket to $39.
Best Buy (BBY) shares fell almost 8% premarket as the company said it's bracing for a fourth-quarter margin hit from pricing and other efforts. The company also said it swung to a third-quarter profit.
Also due to report before the market opens TJX (TJX) is expected to report third-quarter earnings of 74 cents a share.