Futures Head South as Greece Worries Build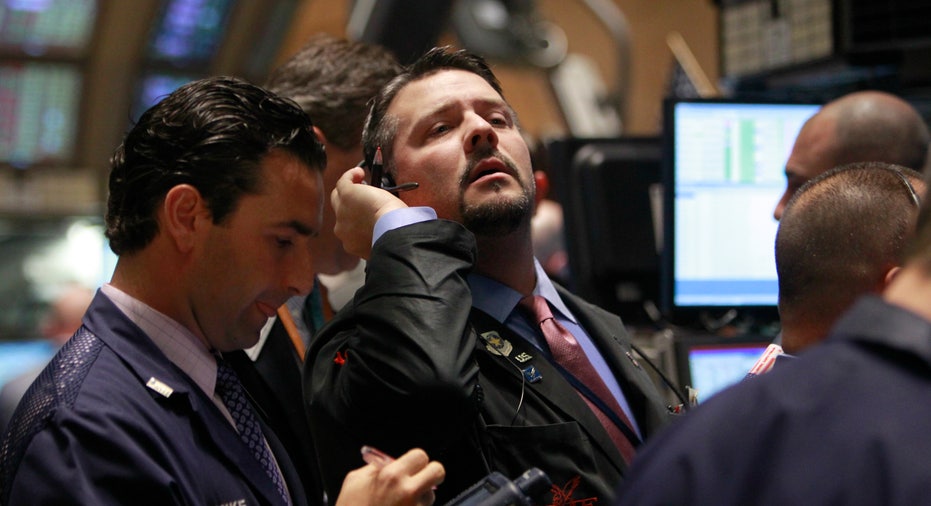 Stock index futures fell on Tuesday as talks to resolve Greece's debt crisis stumbled again and analysts pointed to a short-term top in equity markets after the S&P 500 posted five days of back-to-back gains.
Euro zone finance ministers rejected an offer by private bondholders to help restructure Greece's debts, sending negotiators back to the drawing board and raising the threat of a messy Greek default.
"The Greek debt problem is weighing a bit this morning," said Peter Cardillo, chief market economist at Rockwell Global Capital in New York. "It's back to worrying about whether Greece is heading for a soft, messy or technical default."
However, Cardillo said some investors were taking profits after a strong market run, especially given the Federal Reserve's policy announcement due Wednesday. "It's a perfect excuse to take profits," he said.
Little bad news from Europe since late last year and signs of an improving U.S. economy have helped the S&P 500 run up over 22 percent from lows in October. Investors are now focused on U.S. earnings season, in a critical period this week and next.
S&P 500 futures fell 6.3 points and were below fair value, a formula that evaluates pricing by taking into account interest rates, dividends and time to expiration on the contract. Dow Jones industrial average futures were off 51 points, and Nasdaq 100 futures lost 8 points.
"We continue to see evidence of a short-term peak developing," said Robert Sluymer, a technical analyst at RBC Capital Markets in New York. "Within the U.S. equity markets, leading groups are beginning to pause or pull back."
Sluymer saw banks as one sector that may pull back. A recent rally in the sector has encouraged investors after heavy losses last year. There was early evidence of weakness as Bank of America Corp <BAC.N> fell 1.8 percent to $7.12 in premarket trade.
DuPont <DD.N> reported higher-than-expected quarterly profit as strong agricultural sales helped offset a drop in volume in every other business unit.
Texas Instruments Inc <TXN.O> reported better-than-expected fourth-quarter chip sales late Monday as customers in a broad array of industries replenished depleted inventories.
Computer hard drive maker Western Digital Corp <WDC.N> posted better-than-expected quarterly results late Monday and forecast a strong current quarter, signaling a faster-than-anticipated return to production capacity at key facilities damaged by the floods in Thailand last year.
On the economic front, the Federal Reserve Bank of Richmond is due to release January indexes on area manufacturing and service sectors.
Earnings are due later Tuesday from Apple Inc <AAPL.O>, Advanced Micro Devices Inc <AMD.N>, Johnson & Johnson <JNJ.N>, McDonald's Corp <MCD.N>, Verizon Communications Inc <VZ.N> and Yahoo Inc <YHOO.O>.
Software maker VMware Inc <VMW.N> reported forecast-topping profit and raised hopes that technology spending would grow this year.