Fueled by IBM Surge, Dow Extends Winning Streak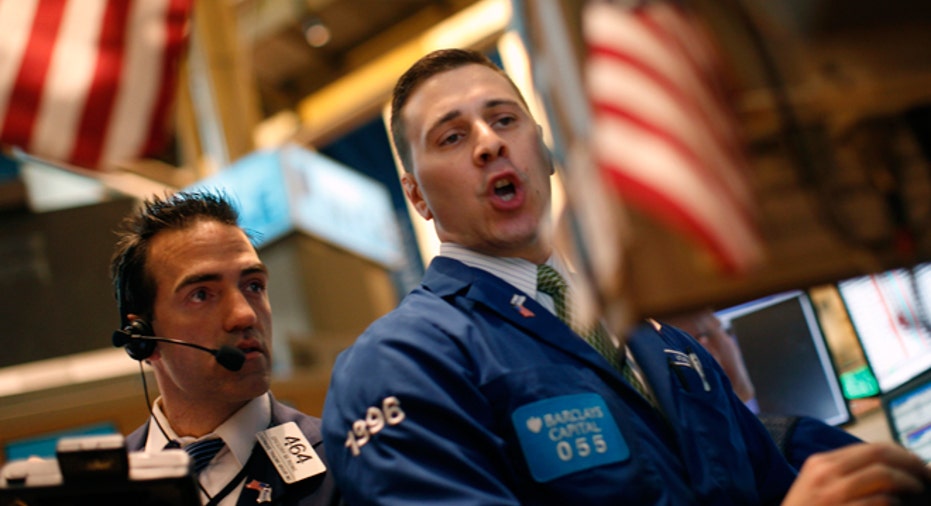 FOX Business: Capitalism Lives Here
The Dow closed in the green for the fourth day in a row Wednesday as shares of technology behemoth IBM roared higher.
Today's Markets
The Dow Jones Industrial Average climbed 67 points, or 0.49%, to 13779, the S&P 500 rose 2.2 point, or 0.15%, to 1495 and the Nasdaq Composite advanced 10.5 points, or 0.33%, to 3154.
The markets continue on their quiet march higher, with the Dow and S&P 500 notching fresh five-year highs on Wednesday. Compared to recent standards, the move up has been fairly tame, with volatility, as tracked by the VIX, falling to its lowest levels since early 2007.
Still, there were no lack of headlines to focus on.
IBM (NYSE:IBM) shares rallied on the back of its strong quarterly earnings. Its high price point means that its gains added some 60 points to the blue-chip average's overall performance. Fellow Dow components McDonald's (NYSE:MCD) and United Technologies (NYSE:UTX) weighed in ahead of the opening bell. The world's biggest burger chain unveiled a beat on profits and revenues. However, United Tech posted mixed results, beating on the bottom line, but missing slightly on the top.
Apple (NASDAQ:AAPL), the biggest publicly-traded American company by market value, posts after the closing bell. Since the Cupertino, Calif.-based iPhone maker is such a large company, big moves in its stock price often move the broader markets (especially the tech-heavy Nasdaq). Its stock has tumbled some 20% in the past three months amid concerns about iPhone 5 sales and cannibalization caused by its iPad Mini.  It is forecast to have earned $12.8 billion, or $13.47 a share, on $54.7 billion in revenues in its fiscal first quarter.
Meanwhile, the U.S. House of Representatives is set to vote around mid-day on a measure that would suspend the debt ceiling until May 19. The bill, which is expected to be passed with wide Republican support, would temporarily turn off the borrowing limit as opposed to setting an explicit spending cap. The White House has already agreed to sign off on it, and if it passed it the Senate, it would, at least for the moment, ease Wall Street's fears about a default on U.S. debt or a government shutdown.
The bill also tries to force Congress to pass a budget, something that has been elusive for four years, by April 15, lest members of Congress won't be paid. Whether such a move can gain enough traction in the Democrat-controlled Senate is yet to be seen.
In commodities, oil futures edged up by 7 cents, or 0.07%, to $96.75 a barrel. Wholesale New York Harbor gasoline advanced 0.55% to $2.846 a gallon. Gold ticked higher by 10 cents, or 0.01% to $1,693 a troy ounce.
Foreign Markets
The Euro Stoxx 50 dipped 0.31% to 2708, the English FTSE 100 rose 0.3% to 6198 and the German DAX climbed 0.15% to 7708.
In Asia, the Japanese Nikkei 225 tumbled 2.1% to 10487 and the Chinese Hang Seng edged lower by 0.1% to 23635.