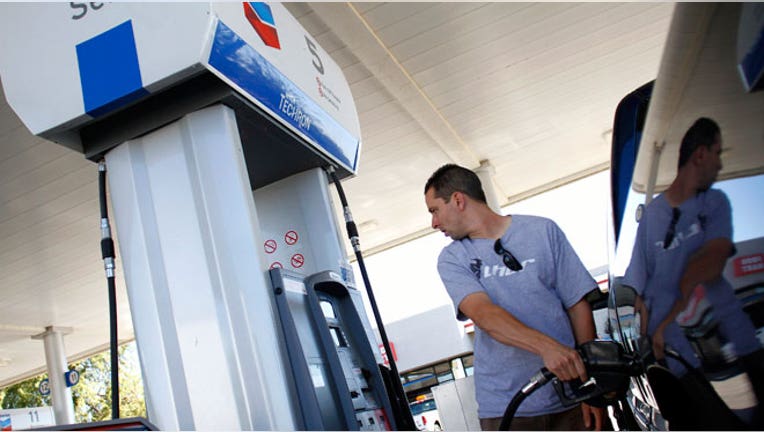 Consumer prices rose in August by the most in three years as the cost of gasoline jumped, but there was little sign of a pick-up in underlying inflation pressures, which should allow the Federal Reserve to stay on its ultra-easy policy path.
The Consumer Price Index increased 0.6 percent last month after being flat in July, the Labor Department said on Friday. That was the first increase in five months and was slightly above economist's expectations for a 0.5 percent rise.
Gasoline prices, which recorded their largest increase since June 2009, accounted for about 80 percent of the rise in consumer inflation last month.
However, underlying inflation was fairly muted. The core CPI, which excludes food and energy prices, increased 0.1 percent for a second month in a row.
In the 12 months to August overall consumer prices increased 1.7 percent, staying below the Fed's 2 percent target, but advancing from July's 1.4 percent rise.
The U.S. central bank on Thursday launched a third round of bond purchases and extended its pledge to hold interest rates near zero to at least through mid-2015 from late 2014, in an effort to tackle stubbornly high unemployment.
Federal Reserve Chairman Ben Bernanke said he believed inflation would remain close to the Fed's target, noting that longer-term inflation expectations were quite stable.
Last month, overall inflation was boosted by a 9.0 percent surge in gasoline prices after a 0.3 percent rise in July. Gasoline prices at the pump increased 28 cents in August and could squeeze household budgets.
Food prices rose 0.2 percent last month after edging up 0.1 percent the prior month. Prices are expected to rise significantly later this year as the impact of a severe drought, which has caused a spike in corn and soybean prices, works its way through to the supermarket.
Away from gasoline and food, the cost of apparel declined 0.5 percent, breaking five months of gains. New motor vehicle prices gained 0.2 percent after falling 0.1 percent in July.
Prices for used cars and trucks fell 0.9 percent after dropping 0.5 percent the previous month. Housing costs edged up, with owners' equivalent rent rising 0.3 percent, the largest rise since November 2008.
In the 12 months to August, core CPI increased 1.9 percent, the smallest rise since July last year, after advancing 2.1 percent in July.