French protest labor changes but fewer take to the streets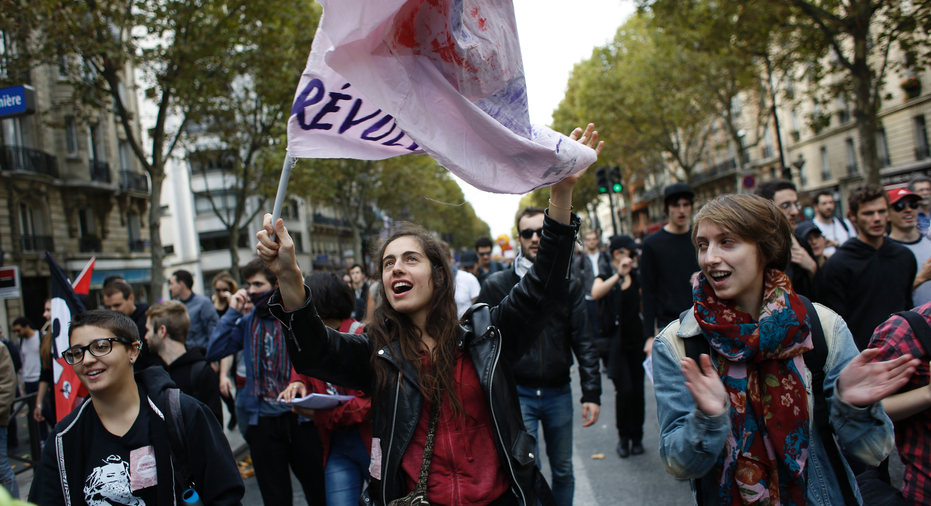 The number of French protesters appears to be falling on the third day of union-backed, nationwide demonstrations against President Emmanuel Macron's divisive labor reforms.
In Toulouse, Marseille and Paris, on Thursday thousands of demonstrators brandished placards and posters decrying the new rules that came into force last month.
Police said there were 5,500 protesters in Paris while the CGT trade union said there were 25,000 — about half as many as during the previous protest last month.
The new measures make it easier for French firms to hire and fire employees and reduce the power of national collective bargaining.
Macron says they're aimed at boosting growth and investment in the country.