French President Macron launches Step 2 of labor changes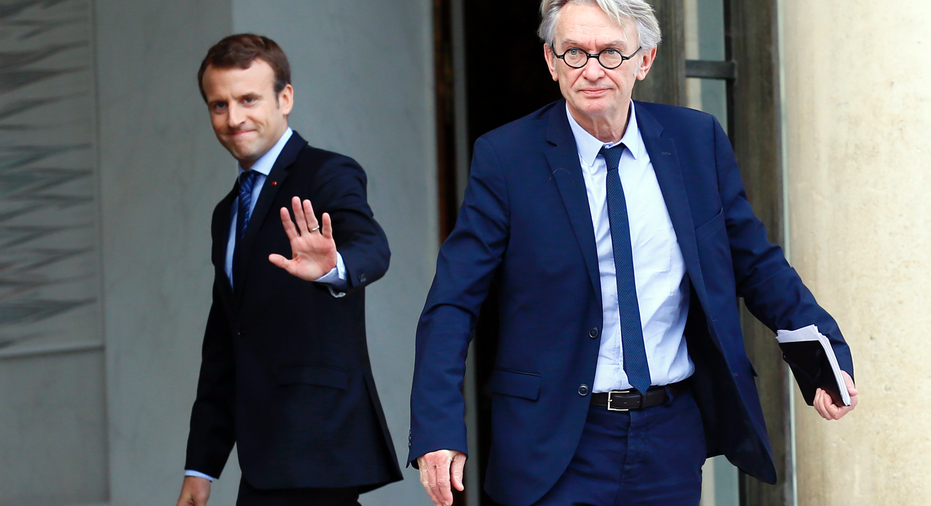 French President Emmanuel Macron is launching Step 2 in his pledged labor market overhaul, focusing on unemployment benefits and job training.
Macron met Thursday with France's main workers' and employers' unions to start negotiations that will last for months.
The discussions come as workers and unions are still protesting a first set of labor measures that Macron signed last month, aimed at making it easier for firms to hire and fire and reducing the power of national collective bargaining.
Far-left activists staged a violent protest Thursday near a human resources conference in Paris' Bois de Boulogne forest, where Labor Minister Muriel Penicaud was due to speak about Macron's economic policies.
Penicaud cancelled her speech, invoking a "schedule problem".
A statement from Paris police said about 80 people, including 30 wearing hoods, burned three cars and threw projectiles at police. It said 41 people were detained and that no police officers were hurt.
The French government wants to extend unemployment benefits to independent entrepreneurs, farmers and merchants who go bankrupt. Employees who voluntarily quit would also be entitled to unemployment benefits under strict conditions, to encourage workers to change jobs more easily.
At the same time, unemployment benefits' amount and duration could be capped to help finance the new system.
The French government also wants to make changes to job training programs in order to help unemployed people acquire the new skills needed in a rapidly changing global economy.
The leader of hard-left CGT union, Philippe Martinez, warned "it's not an option for us to reduce the rights of people without jobs," following his meeting with Macron.
The CGT union opposes the first set of labor measures and is organizing a new round of strikes and street protests next week across the country.
Macron, elected in May on a pro-business platform, says his economic policies aim to boost growth and job hiring and attract more French and foreign investors to the country.
The unemployment rate in France has been hovering around 10 percent for years.
The government wants to pass the new labor measures by summer 2018.