France wants to stop sales of gas and diesel cars by 2040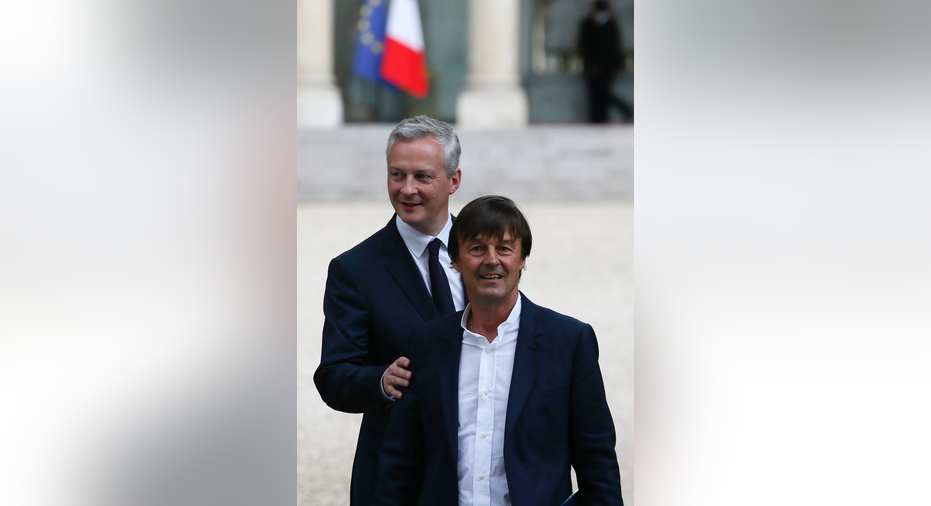 No more gasoline or diesel cars sold in France by 2040 — that's the ambitious goal set Thursday by France's environment minister as part of far-reaching efforts to wean the world's No. 6 economy from fossil fuels.
Some manufacturers and drivers met his proposals with skepticism, but others viewed them as a welcome riposte to U.S. President Donald Trump's decision to pull out of the Paris climate accord.
Minister Nicolas Hulot, unveiling a five-year government plan to encourage clean energy and fulfill France's commitments under the Paris accord, said French car manufacturers have projects that "can fulfill that promise."
His appeal comes a day after Sweden's Volvo became the first major automaker to pledge to stop making cars and SUVs powered solely by the internal combustion engine.
The Paris mayor wants to ban diesel vehicles by 2020, blamed for pollution that often chokes the French capital.
But Hulot's plan would cover the whole country and also target gasoline-powered cars. In response to concerns from low-income drivers, he proposed aid for poorer families to buy cleaner cars.
The maker of Peugeot and Citroen cars, PSA Group, said the environment minister's pledge fits with its goal of offering hybrid or electric versions of 80 percent of its cars by 2023.
But even if France eventually bans sales of diesel and petrol vehicles, PSA spokeswoman Laure de Servigny said the company will continue making such cars for foreign markets.
"We are a global player," she told The Associated Press. "You have to take into account the situation globally."
The European Automobile Manufacturers' Association argued that electric and hybrid engines aren't the only options for the future and that carmakers are still investing in upgrading gasoline and diesel technology.
"Improving the internal combustion engine and clean diesel technology will continue to play an important role in reducing CO2 emissions," it said in a statement to The AP.
Greenpeace cautiously welcomed the French plan but urged a clearer time frame, concerned that it would be easy for subsequent governments to abandon the generation-long effort.
Hulot also proposed a ban new oil and gas drilling on French territory, and said France will stop producing power from coal — now 5 percent of the total — by 2022.
The country wants to reduce the proportion of its power from nuclear energy to 50 percent by 2025, from the current 75 percent.
The government's plan aims to encourage green energy and technologies, notably through taxing polluting ones.