FOX Business Network No. 1 Rated Cable News Channel Last Week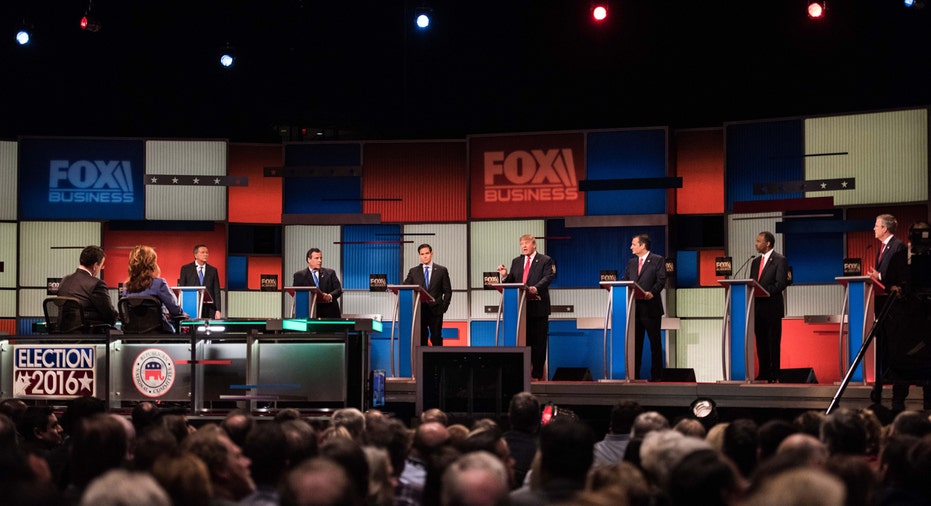 Last week's Republican presidential primary debate propelled the FOX Business Network to the number one rated cable news channel during primetime in the advertiser-friendly demographic of adults aged 25-54. According to Nielsen Media Research, the network also placed in the top 10 for all of cable in both total viewers and the demo. The first GOP debate of the New Year was the highest non-sports telecast of the week for all of cable.
Averaging 1.8 million total viewers, FBN placed eighth in all of cable primetime for the week, while its 487,000 viewers in the demo made the network the ninth highest rated channel on television. The strong numbers were helped by FBN's GOP debate, which was moderated by Anchor/Managing Editor of Business News Neil Cavuto and Anchor/Global Markets Editor Maria Bartiromo.
The debate drew 11 million total viewers and 3 million in the demo. The debate was a driving force online as well, with 1.165 peak concurrent streams.
The tumultuous week in the markets last week also helped bolster FBN to its highest rated Business Day (9:30 a.m.-5 p.m. ET) ever with 157,000 total viewers. On Friday, when the markets were in a massive selloff, FBN averaged 218,000 total viewers and topped CNBC from 5 a.m.-12 p.m. ET by 27%. Altogether, FBN bested rival CNBC in both total day and primetime for the second time ever, earning 488,000 total viewers for the week compared to CNBC's 203,000 viewers (6 a.m.-6 a.m. ET).
FOX Business Network is a financial news channel owned by 21st Century Fox (NASDAQ:FOXA). Headquartered in New York, FBN launched in October 2007 and is available in more than 80 million homes in major markets across the United States and on FOXBusiness.com.