Former Israeli business tycoon Dankner appeals conviction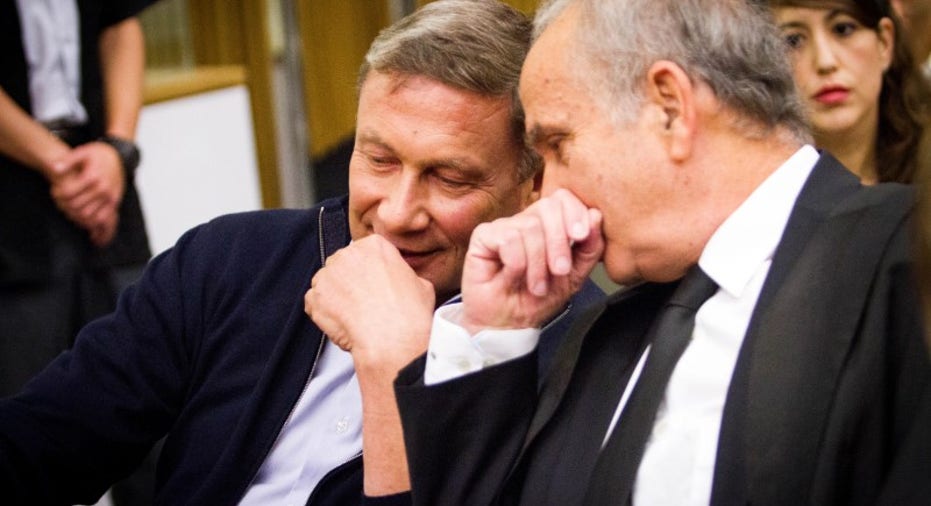 Nochi Dankner, once one of Israel's most powerful businessmen who lost his business empire in the global financial crisis, has appealed to the country's supreme court against his conviction for manipulating share prices.
In December, he was sentenced to two years in jail after being found guilty in July.
It is expected to take several months until the Supreme Court hears the case and in the meantime Dankner will remain free, a source close to the 62-year-old said on Thursday.
Dankner's companies included a major supermarket chain, cellphone operator, airline and one of the country's main newspapers.
In February 2012, after things had turned sour for his business empire, Dankner created a false impression there was strong interest in the stock of his IDB conglomerate to help a share sale, when in reality there was not, a Tel Aviv district court judge found in July.
In his appeal, Dankner argues the district court found there was no planning in advance to affect IDB's share price but the judge chose to ignore that.
Dankner said his actions at the time of the share issue were "reasonable and legitimate actions" and the interpretations given by the district court judge "were given in retrospect" and that he had no motive for market manipulation.
IDB had a complex pyramid of control with multiple levels of holding firms and subsidiaries. It hit hard times when the market crashed and some investments, such as a major Las Vegas real estate deal, failed.
Dankner's case has led to economic reforms in Israel, with the government passing regulations to increase market competition and limit pyramid-style companies.
Control of IDB and its subsidiaries has since been sold to Argentinian businessman Eduardo Elsztain.
(Reporting by Tova Cohen; Editing by Mark Potter)