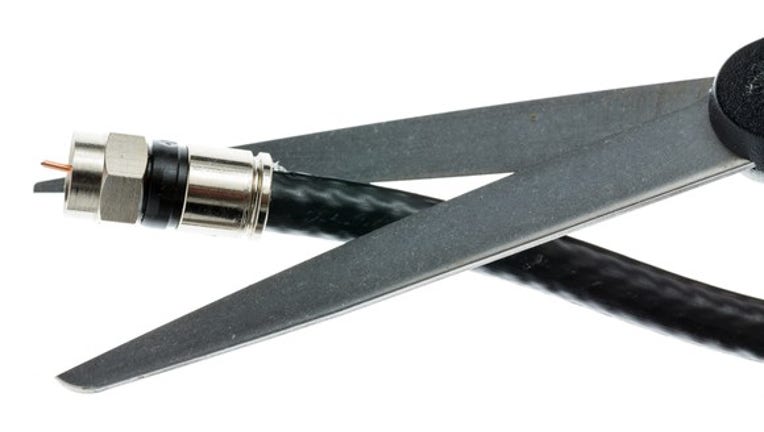 Verizon Communications' CEO, Lowell McAdam, said at a media and telecom conference this week that he didn't see any reason why the company wouldn't deploy a 5G fixed wireless broadband connection across the county once the technology is finished. McAdam said in the meeting that, "I don't know why there would be any limitation on where we would take it."
That's important for both cable companies and consumers, because 5G poses a huge threat to the traditional cable Internet model. Here's why, in McAdam's words:
Essentially, 5G home broadband speeds could be more than 10 times faster than the average home broadband connections we have now, and it could be delivered wirelessly.
5G is comingVerizon is banking on being the first carrier to offer fixed wireless broadband in the country, and plans to roll outlimited commercial offerings in 2017.
The company is still in the testing phases of 5G right now, but it recently demonstrated speeds of 3.7 Gbps for CNET editors a few months ago -- which is more than three times faster than Google's ultra-fast Fiber Internet.
But real 5G rollouts probably won't launch until sometime around 2020. Standards are still to be set for the technology, and until that happens carriers won't be doing much public expansion. But McAdam thinks there's demand for 5G that will be met by the burgeoning Internet of Things market, virtual reality, and other entertainment uses. He's confident that the company is investing in the right areas for future growth, and that it'll lead the competition for 5G.
"Guess what, we don't stand still. So we're going to lead on 5G and we will probably lead on 6G, whenever that comes, but in the meantime there's a lot of opportunity out there," he said at the conference.
Why Verizon's so confident about its 5G plansVerizon isn't the only company investing in 5G, of course: AT&T is taking strides to develop the technology. And both of the companies pose a threat to cable Internet providers. But McAdam mentioned at the conference why Verizon might have a leg up in 5G.
He said that the only thing the company needs to do to deploy 5G nationwide (once standards are set, of course) is to get a fiber connection relatively close to the area where 5G wireless broadband will be launched. And McAdam said that that's why Verizon bought XO Communications in the last quarter. The company has fiber connections in 45 of the top 50 markets in the country.
McAdam said that pairing those connections with Verizon's 60,000 towers nationwide gives the opportunity to launch nationwide 5G. "So if you start using the towers as the hub then you just spoke fiber off of that to get into the towns across the US you've got the ability," he said.
5G promises to be a huge market for Verizon and other telecoms over the next decade. Juniper Research estimates that 5G global service revenue will hit $65 billion by 2025, and represent just 7% of total service revenue that year.
Verizon appears to have the lead in the U.S., and investors should take notice. Verizon was the first carrier to deploy 4G LTE in the U.S., and that lead helped Verizon hold onto its dominant position in the wireless space. If Verizon can do the same with 5G, then the company could see its wireless dominance strengthen.
The article Forget Your Cable Provider -- Verizon Just Hinted at Nationwide 5G Home Broadband originally appeared on Fool.com.
Chris Neiger has no position in any stocks mentioned. The Motley Fool owns shares of and recommends Verizon Communications. Try any of our Foolish newsletter services free for 30 days. We Fools may not all hold the same opinions, but we all believe that considering a diverse range of insights makes us better investors. The Motley Fool has a disclosure policy.
Copyright 1995 - 2016 The Motley Fool, LLC. All rights reserved. The Motley Fool has a disclosure policy.