Forget Visa Inc.: Here Are 2 Better Dividend Stocks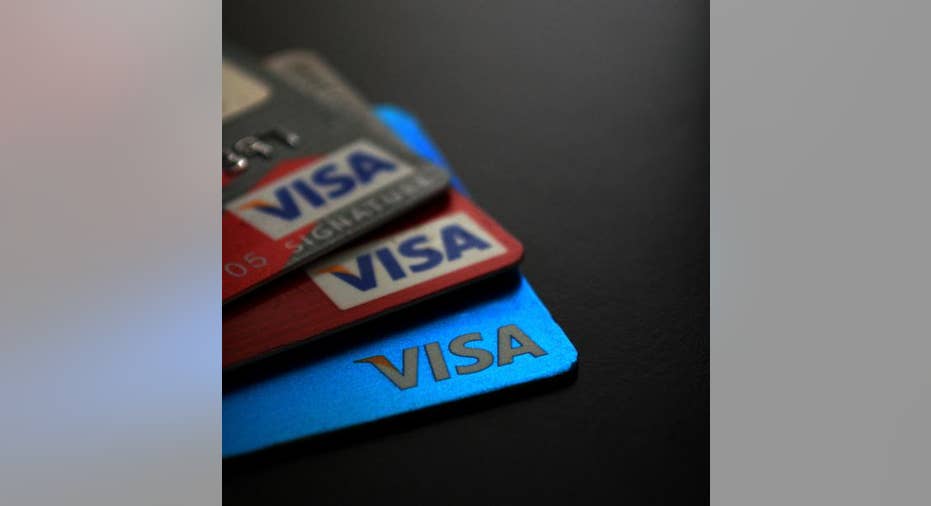 Dow Jones Industrials component Visa has just about everything you'd ever want in a stock. The company's revenues are up 51% over the past five years, it regularly reports returns on equity above 20%, and its stock has run laps around both the Dow Jones Industrial average and the S&P 500 over the past year. Visa stock has gained over 300% during that period, versus just 43% and 56% for the two indices, respectively.
There is one problem, however. Visa's dividend, currently yielding just 0.71%, leaves a lot to be desired.
Fear not. There are stocks on the Dow that can satisfy your need for high yielding, stable dividends. Here are two examples, each with a dividend I think is worth getting excited about.
General ElectricGeneral Electric currently has the 12th highest dividend yield on the Dow, at 3.24%. For investors today, there a two major reasons I think GE represents a better dividend stock than Visa beyond its 3 times higher yield.
First, GE prioritizes its dividend. GE has raised its dividend each year since 2010, and before the tough times during the financial crisis, the company had raised the dividend every year for the previous 25 years. A company doesn't have a multi-decade streak of dividend increases with making these shareholder payments a high corporate priority.
Second, GE has a lot of extra cash lying around, much of which will come to investors through dividend payments and share buybacks. In 2015, the company announced plans to sell, spin-off, and otherwise get rid of its massive financial division, GE Capital. That plan, now a year old, has already generated north of $160 billion from assets sales plus the $65 billion spin-off IPO of its payment processing business, Synchrony Financial. By the time the sales are complete, management excepts total divestures to be about $275 billion. Of that, the company plans to return $90 billion to shareholders via dividends, buybacks, and stock spinoffs. That's enough cash to make any dividend investor's heart flutter.
Verizon CommunicationsVerizon Communications has the largest dividend yield of the 30 Dow components, currently offering investors a yield of 4.47%. Only one other stock on the index features a yield above 4% in today's market.
Verizon has made headlines of late thanks to its pursuit of large acquisitions in the digital media space. However, those moves should be viewed more as tactics to support the long-term strategy of network connectivity, video and the "Internet of things," and applications and content.
So far, that strategy is working. In the first quarter, Verizon impressed the market by increasing subscribers in all three of its primary business lines -- wireless subscribers, FiOS Internet customers, and FiOS pay-TV subscribers. Its Internet-of-things business grew 25% compared with the 2015 first quarter, further evidence that Verizon continues to move in the right direction.
For dividend investors, these are signs that Verizon is well positioned to maintain and probably increase its dividend over time. Business is booming, and dividend investors should be excited to go along for the ride.
The article Forget Visa Inc.: Here Are 2 Better Dividend Stocks originally appeared on Fool.com.
Jay Jenkins has no position in any stocks mentioned. The Motley Fool owns shares of and recommends Verizon Communications and Visa. The Motley Fool owns shares of General Electric Company. Try any of our Foolish newsletter services free for 30 days. We Fools may not all hold the same opinions, but we all believe that considering a diverse range of insights makes us better investors. The Motley Fool has a disclosure policy.
Copyright 1995 - 2016 The Motley Fool, LLC. All rights reserved. The Motley Fool has a disclosure policy.