Forget the Future, These 2017 CES Products Are Here Now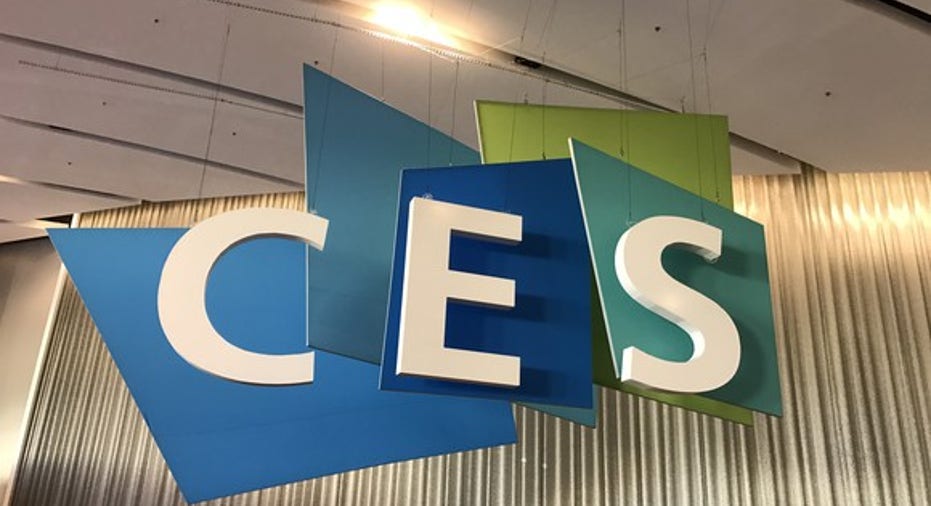 Every year at the Consumer Electronics Shows (CES), much of the attention goes to prototypes and ideas for products that may be the next big thing or may never even reach production. The 2017 show was no different. While most of the central exhibit hall's booths showed off established companies offering incremental changes to established products (like slightly thinner TVs), a few showed off fantastical ideas that are not yet commercially available. That included an army of robots, expensive virtual reality technology, and smart everything (including lots of items that might be practical, but not at the prices shown).
But just because CES devotes a lot of space to items that may never make it to market, does not mean that there were no exciting innovations on the show floor. The 2017 show had a number of future-facing products that can be bought, if not now, at least this year. These may not be quite as exciting as some of the prototype ideas, but the actual releases at the show went well beyond slightly faster PCs, more powerful phones, and smarter robot vacuums.
These three products may not be flying cars or robots that can babysit your kids, but they are real innovations nonetheless. Sometimes the best technology comes from companies working hard to solve actual problems even if they are ones we did not know we had.
CES showed off some technology (available now or soon) that can make your life easier and/or better. Image source: author.
DISH has made cord-cutting easier
At CES 2015, DISH Network (NASDAQ: DISH) introduced Sling TV, a first-of-its-kind digital streaming service. At the time, many thought that being able to access a number of top cable channels (including ESPN, CNN, TBS, and TNT) would be enough to get consumers to cut the cord with traditional cable in big numbers.
That did not happen, at least in part because part of the cord-cutting package for many is using an HD antenna to pick up over-the-air (OTA) local stations. The problem is, that even if your market has a good selection of free TV channels for you to pick up, an antenna requires switching inputs away from Sling TV, and the channels you do get lack any sort of on-screen guide.
Sling has fixed that with AirPlay (introduced at CES 2017), a new box that integrates Sling TV and OTA stations while offering an on-screen guide for all channels available. It's a simple device that when combined with a Sling subscription and an HDTV antenna can create a very cable-like experience at a much lower cost.
AirTV has already begun shipping. It costs $129.99 for a bundle that includes an adapter that allows you to connect an HD antenna. That package also comes with a $50 Sling TV credit (though that offer is subject to change).
Something smart that's actually intelligent
CES was filled with smart devices and to put it kindly most of them filled a very limited market. Moen, however, went smart with a device that can actually make a difference in people's personal comfort.
The U by Moen shower solves a small, but annoying problem. How often have you gotten into the shower and found it either too cold (annoying) or too hot (dangerous). U by Moen uses a digital valve that offers "precise, thermostatic temperature control, and enables the user to connect up to four shower devices (showerheads, handshowers, body sprays, etc.)," the company said in a press release.
It comes with a WiFi-connected controller that shows the user whether their shower is heating up or cooling down. "When the shower is ready, the screen will turn white and provide an on-screen notification and signal with a tone." Owners can control the U by Moen through an app which works on an iOS or Android smartphone.
The device starts shipping in March. At $1,160, it's not cheap on its own, but it would be a small cost when redoing an entire bathroom. That may also seem like a small price to pay when on a winter day you dial up a hot shower ready to step into before even getting out of bed.
At the end of it, a beer would be nice
While Anheuser-Busch (NASDAQOTH: AHBIF) announced plans during CES to release an in-home alcoholic drink system in conjunction with Keurig, PicoBrew actually showed one off. The company launched its at-home brewer on Kickstarter last fall, but at CES it introduced the ability for people to make their own beer recipes.
"The new FreeStyle PicoPak capability and the FreeStyle BrewCrafter tool gives customers the ability to create their own unique craft beers, while PicoBrew does the heavy lifting of sourcing ingredients, and producing a tidy compostable brewing package, making the whole homebrewing process easier and more precise," said PicoBrew CEO Bill Mitchell.
A beer-only device, PicoBrew caters to aficionados of the beverage. The just-announced Anheuser-Busch/Keurig product, if it actually comes to be, is expected to allow for making mixed drinks using the now-defunct Keurig Kold platform and technology.
PicoBrew offers PicoPaks from over 150 brewery partners and has 60 craft beer recipes to serve as a base for customer creations. The device costs $799, but it's easy to see how a beer snob who wants to be able to whip up a fresh brew (about 5 liters in just a few hours) would consider this life-changing technology.
10 stocks we like better thanWal-MartWhen investing geniuses David and TomGardner have a stock tip, it can pay to listen. After all, the newsletter theyhave run for over a decade, the Motley Fool Stock Advisor, has tripled the market.*
David and Tomjust revealed what they believe are theten best stocksfor investors to buy right now and Wal-Mart wasn't one of them! That's right -- theythink these 10 stocks are even better buys.
Click hereto learn about these picks!
*StockAdvisor returns as of December 12, 2016The author(s) may have a position in any stocks mentioned.
Daniel Kline has no position in any stocks mentioned. He plans to try at least two of these (though the cost of the last two may make that not happen). The Motley Fool has no position in any of the stocks mentioned. The Motley Fool has a disclosure policy.