Forget Smith & Wesson Holding Corp.: These 2 Stocks Are Better Buys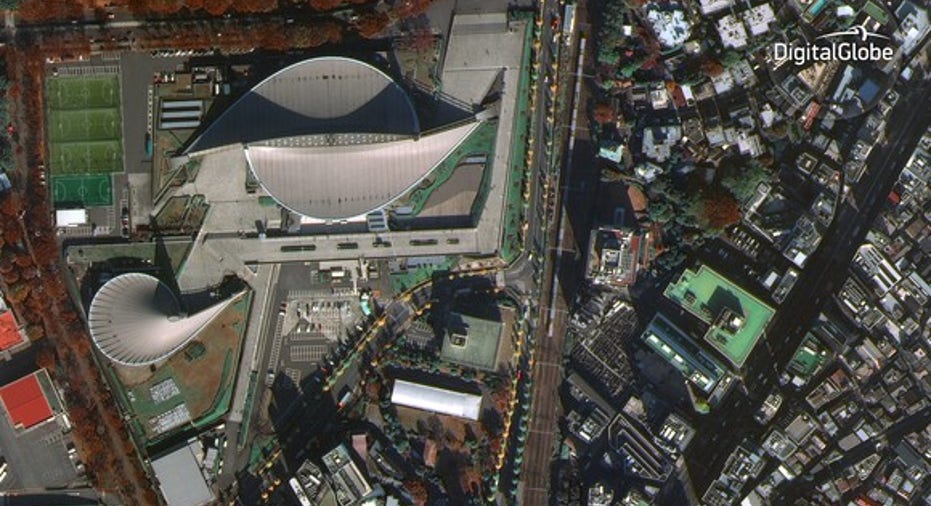 Image source: Getty Images.
A bet on Smith & Wesson Holding (NASDAQ: SWHC) isn't so much about the firearms business anymore as it is emotion. When fears of gun control run high, its business -- and its stock -- run higher. Yet as we saw after the November elections, when those concerns cool, so does its stock (even though the gunmaker doesn't agree its business will be any less frenetic in the future).
Shares have fallen 10% since the election, and are down more than 22% from their all-time high in August. Moreover, now that it's getting into the extreme outdoors gear business and changing its name to American Outdoor Brands, there's a degree of uncertainty surrounding how its performance will play out. That's why I'm highlighting two other companies in the broad aerospace/defense sector that Smith & Wesson also occupies -- businesses that exhibit strong operational capabilities and whose stock holds lots of promise, despite having already posted significant gains in 2016: DigitalGlobe (NYSE: DGI) and National Presto (NYSE: NPK).
DigitalGlobe
Consider it an eye in the sky. DigitalGlobe operates a fleet of four orbiting satellites that collect high-resolution images and data about the Earth's surface; and it recently launched its fifth satellite, the WorldView-4, which was built by Lockheed Martin and more than doubles the company's capacity to collect the world's highest-resolution 30-centimeter commercial satellite imagery.
First high-resolution image from DigitalGlobe's new WorldView-4 satellite. Image source: DigitalGlobe.
Shortly thereafter, it announced it completed the acquisition of The Radiant Group, a geospatial technology specialist with close ties to the U.S. intelligence community, holding contracts from the National Reconnaissance Office, National Geospatial-Intelligence Agency, Defense Intelligence Agency, and Special Operations Command. DigitalGlobe expects Radiant to bring in $100 million in revenue this year.
The prospects for DigitalGlobe have been significantly enhanced by its fleet of satellites, which give it access to a $400 million-per-year global market opportunity. Moreover, it expects to launch a fleet of small satellites beginning in 2019 that will be used to tip off the company about anything of interest that it might want to zoom in on with its hi-res WorldView satellites.
Thanks to its new enhanced imaging capabilities, the government has been purchasing more value-added services from DigitalGlobe. Coupled with greater commercial business from companies like Microsoft -- which despite selling its mapping capabilities to Uber, still uses DigitalGlobe's imagery for its Bing search engine -- it looks like it may be a "sky's the limit" scenario for the satellite operator.
National Presto
Although pressure cookers, skillets, griddles, and waffle makers may be the first things you think of when considering National Presto, it actually derives more revenue from its government defense contracts than it does from its kitchen gadgets by a better than two-to-one margin. Over the first nine months of 2016, National Presto's defense segment generated $145.6 million while housewares saw just $64.4 million in sales. (Its adult diaper business realized another $57.6 million.)
Perhaps more important is that its defense products segment accounts for 71% of its gross profits and 86% of its operating profits. Those numbers make it clear just how much more important its 40 mm ammunition is to its success than its Pizzazz Plus rotating pizza oven.
As the chart below reveals, revenues from the segment are not consistent, though they do tend to average around $225 a year.
Data source: National Presto annual SEC filings.
This past June, National Presto's AMTEC division, the world's largest volume producer of 40mm ammunition, received an $84.5 million contract from the Army for 40mm grenade systems to be used in Iraq, running through 2018. The Army said only one bid was received for the contract, but that just might be because AMTEC is currently the sole prime contractor to the Defense Department for such ammo. AMTEC acquired the only other prime contractor for such munitions, DSE, in 2013.
Since the election, National Presto's stock has risen nearly 20%, perhaps in part due to President-elect Donald Trump's stated commitment to upgrade U.S. military capabilities. It may be able to translate its prime contractor status into additional contracts as a result. Yet it's also noteworthy that its absorbent products business -- the one that makes adult diapers and pet pads -- has finally turned profitable after years of loss-making.
You might think only of National Presto for its kitchen gadgets, but there's a lot more going on under the hood, and those segments ought to allow it to rise higher.
10 stocks we like better than National Presto Industries When investing geniuses David and Tom Gardner have a stock tip, it can pay to listen. After all, the newsletter they have run for over a decade, Motley Fool Stock Advisor, has tripled the market.*
David and Tom just revealed what they believe are the 10 best stocks for investors to buy right now... and National Presto Industries wasn't one of them! That's right -- they think these 10 stocks are even better buys.
Click here to learn about these picks!
*Stock Advisor returns as of Nov. 7, 2016
Rich Duprey has no position in any stocks mentioned. The Motley Fool owns shares of Microsoft. The Motley Fool recommends DigitalGlobe. Try any of our Foolish newsletter services free for 30 days. We Fools may not all hold the same opinions, but we all believe that considering a diverse range of insights makes us better investors. The Motley Fool has a disclosure policy.