Forget Philip Morris: These Are the Best Dividend Stocks to Own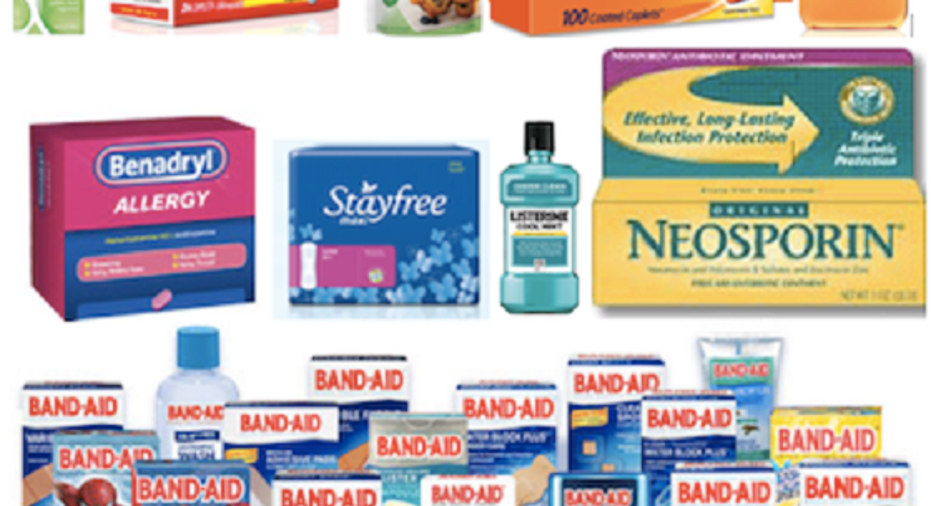 Johnson & Johnson is a strong dividend stock to rival Philip Morris. Image: Johnson & Johnson.
When it comes to dividend stocks, the tobacco industry has been an extremely lucrative place for investors to find the income they need. Philip Morris has taken a cue from its former parent and raised its dividend every year since becoming an independent public company, and its yield of nearly 5% is quite high. Yet Philip Morris isn't the only stock worth the attention of dividend investors. Here you'll find three more names to consider for your dividend-stock portfolio.
George Budwell: When it comes to the best dividend stocks, Johnson & Johnson is my favorite name. Although J&J's yield isn't eye-popping at 2.92% in comparison with some of its dividend aristocrat peers, it does offer a well-diversified revenue base, strong free cash flows, and a respectable payout ratio that stands at 57% over the past 12 months, according to S&P Capital IQ.
As a highly diversified healthcare company operating in three broad areas -- consumer healthcare, pharmaceuticals, and medical devices -- J&J has proved to be able to generate steady cash flows even in challenging environments. Despite the negative impacts of a strong dollar on foreign exchange rates, for example, J&J has generated over $18 billion in free cash flows in the past year. Perhaps most importantly, though, the company has been careful about not chasing after high-dollar acquisition targets to juice its top line like many of its peers lately, keeping its debt-to-equity ratio at a reasonable 27.8% -- compared with the industry average of 67%.
While it's easy to point toward J&J's half-century worth of consecutive dividend increases and the company's decade-long plus track record of beating the S&P 500 in terms of overall performance as good reasons to buy this stock, I think the main reason this healthcare company remains a top pick is its tremendous clinical pipeline in the pharmaceutical space. At present, J&J has more than 10 blockbuster candidates under development or in the early stages of their commercial life cycle, such as the anti-cancer drugsDaratumumab and imetelstat. J&J's growth engine should thus continue to hum along for the foreseeable future, making its dividend safe for the long term.
Evan Niu, CFA: The stock that I'm picking isn't actually a stock at all. Rather, it's an ETF. I'm going with BlackRock Enhanced Capital and Income , which is one of my personal favorite dividend-oriented positions. CII is an interesting ETF since it seeks to provide a combination of current income in addition to capital appreciation, but it also uses derivative strategies to increase its yield.
Specifically, the fund does a lot of covered calls, where it sells calls against the long equity positions within the portfolio as well as equity indices to bring in premiums that boost the effective yield. Technically speaking, this does limit the upside potential on any positions that the fund sells calls against, so CII may underperform during bull markets. But in other scenarios, CII will return hefty dividends that can be reinvested for compounded gains.
CII pays out $0.10 per share per month, or $1.20 per year. Shares are trading at around $13.50 as of this writing, which puts the distribution yield at a solid 8.9%, easily beating Philip Morris' 4.6% yield. It's worth pointing out that CII's net expense ratio is a bit high at 93 basis points, but considering the stable yield, I think it's worth the cost.
Dan Caplinger: If you want high yield, it's tough to beat Philip Morris, but the question going forward is whether future dividend growth will deliver what you want over the long haul. Home Depot has the growth potential that dividend investors want to see, and although its 1.8% yield is below the average of its peers among the Dow Jones Industrials, the home-improvement giant has done a good job of giving shareholders more money back over time. In 2015, Home Depot gave investors a payout boost of more than 25%, following up on increases of 20% in 2014 and nearly 35% in 2013.
Looking forward, Home Depot has a lot of potential for further gains. Although its shares carry a relatively high valuation at about 20 times forward earnings, investors expect double-digit percentage earnings growth well into the future. Rising interest rates could bring a typical cyclical downturn in the housing industry that could eat into Home Depot's growth temporarily, but the retailer has done a good job of weathering such storms in the past. There's every reason to believe that in the long run, Home Depot will catch up to and surpass Philip Morris as an up-and-coming dividend stock.
The article Forget Philip Morris: These Are the Best Dividend Stocks to Own originally appeared on Fool.com.
Dan Caplinger has no position in any stocks mentioned. The Motley Fool recommends Home Depot and Johnson & Johnson. Try any of our Foolish newsletter services free for 30 days. We Fools may not all hold the same opinions, but we all believe that considering a diverse range of insights makes us better investors. The Motley Fool has a disclosure policy.
Copyright 1995 - 2016 The Motley Fool, LLC. All rights reserved. The Motley Fool has a disclosure policy.