Forget Las Vegas Sands Corp.: Here are 3 Better Dividend Stocks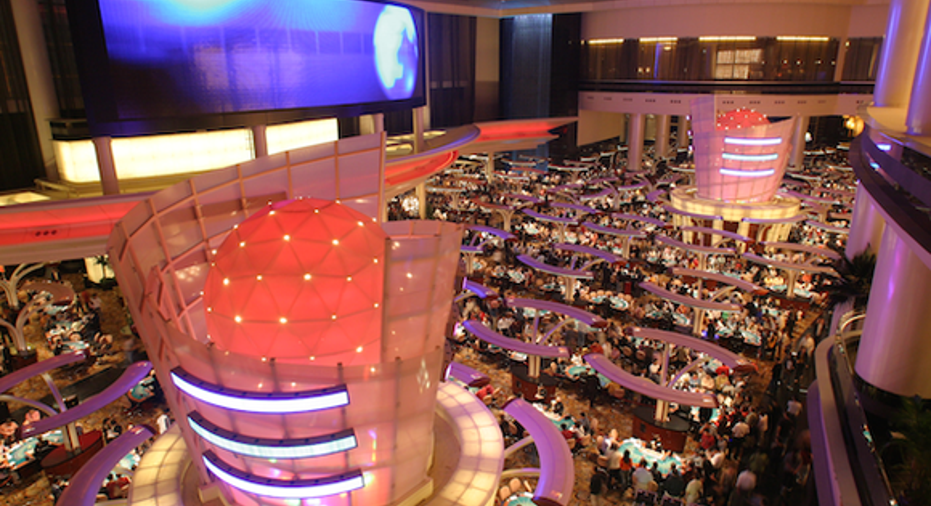 Marina Bay Sands. Image source: Las Vegas Sands.
Las Vegas Sands has built an incredible business in gaming, creating by far the largest gaming company in the world. With a presence in the U.S., Macau, and Singapore, it also has a very diverse business.
But the gaming industry can still be very volatile, and Las Vegas Sands may not be the most stable dividend investors can buy. So here are three other investments that can provide strong payouts and steady businesses for investors.
Gaming and Leisure Properties The gaming industry is starting to use REITs to own casinos' real estate, which theoretically lowers the cost of capital for the industry. Gaming and Leisure Properties was the first of these REITs, and it owns most of the real estate for Penn National Gaming. It also recently agreed to buy Pinnacle Entertainment's real estate, expanding its reach in the gaming industry even further.
One major advantage the company has is long-term leases with gaming operators that run casinos. They've committed to long-term contracts with Gaming and Leisure Properties, which can then use additional cash flow to pay dividends or acquire more properties. The dividend yield now stands at 7.6%, and with the gaming industry in a steady recovery the payout should be safe for years to come.
Image source: Las Vegas Sands.
Hospitality Properties Trust Another REIT in the hotel business with a high dividend yield is Hospitality Properties Trust, an owner of hotels under brands Marriott, Holiday Inn, Homestead Studio Suites, and more. At the end of 2015, the company had 302 hotels in 45 states, Puerto Rico, and Canada. Better yet, it paid investors a 7.6% dividend yield.
Operations seem to be trending in the right direction as well. Revenue per available room grew 6.2% last quarter, and occupancy was up 1.1%. Debt investors are also seeing reduced risk in the business, recently buying $750 million of new senior notes with a 4.25% interest rate for $400 million of the bonds maturing in 2021 and a 5.25% interest rate for $350 million maturing in 2026.
Given the strong trends in hospitality and the low interest rates Hospitality Properties Trust has locked in, this is a great dividend yield for investors.
AT&T Another very strong dividend yield that looks like it'll last for the foreseeable future is AT&T . The company has one of the top two mobile networks in the U.S., giving it an incredible competitive moat in the telecom industry.
This strong moat has allowed AT&T to slowly raise prices on customers, mainly by reducing subsidies on smartphones. The result has been a rise in revenue and earnings over the past five years.
T Revenue (TTM) data by YCharts
You can see that AT&T has rewarded shareholders with an increasing dividend as well. With a dividend yield of 4.9% right now, it's also a more stable payout than Las Vegas Sands and nearly as high a yield.
Safety in dividends matters When looking for dividend stocks, yields matter, but investors should look at the safety of the underlying business model as well. I think Gaming and Leisure Properties, Hospitality Properties Trust, and AT&T provide strong yields as well as safe businesses -- and that makes them better dividends than Las Vegas Sands today.
The article Forget Las Vegas Sands Corp.: Here are 3 Better Dividend Stocks originally appeared on Fool.com.
Travis Hoium owns shares of AT&T.; The Motley Fool has no position in any of the stocks mentioned. Try any of our Foolish newsletter services free for 30 days. We Fools may not all hold the same opinions, but we all believe that considering a diverse range of insights makes us better investors. The Motley Fool has a disclosure policy.
Copyright 1995 - 2016 The Motley Fool, LLC. All rights reserved. The Motley Fool has a disclosure policy.