Forget Gilead Sciences Inc.: These 3 Stocks Are Better Buys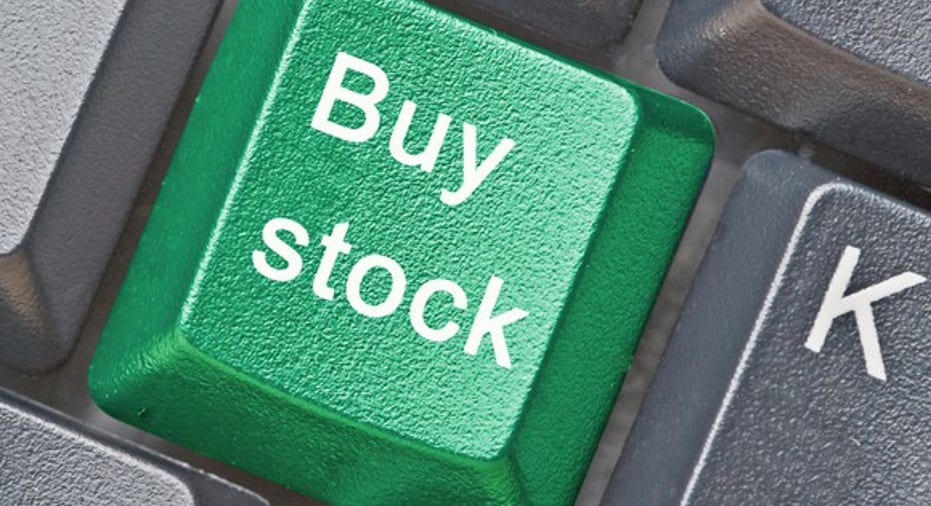 You might like Gilead Sciences (NASDAQ: GILD). So do I. In particular, I like the big biotech's dirt-cheap valuation. I like its dividend. And I really like its cash stockpile. But if those are the reasons you like Gilead, I have news: There are better stocks in each category.
Here's why you might want to forget Gilead Sciences and instead buy Baxter International (NYSE: BAX), AbbVie (NYSE: ABBV), and Amgen (NASDAQ: AMGN).
Image source: Getty Images.
Cheaper than Gilead
Gilead Sciences is undeniably cheap right now, trading at only seven times trailing 12-month earnings. Baxter, however, is even cheaper: Shares of the big medical instruments and supplies company currently trade at five times earnings.
While Gilead's stock is cheap because its revenue is falling, Baxter actually made more money in the first nine months of 2016 than it did in the year-ago period. Granted, sales were up only 2% -- but that's a lot better than Gilead's 4.4% decline during the same period.
Although Baxter's renal and hospital products and services aren't as glamorous as curing hepatitis C, the company enjoys strong gross margins that are driving cash flow higher. The consensus among Wall Street analysts is that Baxter's stock could rise 18% over the next 12 months, with earnings growing 12%.
A better dividend than Gilead
Gilead Sciences is one of only a handful of biotechs to pay a dividend, and its yield of 2.49% looks good. By comparison, though, AbbVie's dividend yield of 4.13% looks great.
There's a strong case to be made that AbbVie is more committed to its dividend than Gilead is. The company has increased its dividend by a whopping 60% in just four years. AbbVie inherited a rich tradition of prioritizing dividends from its parent Abbott Laboratories, which ranks among the Dividend Aristocrats -- companies that have increased their dividends for at least 25 consecutive years.
AbbVie's dividend doesn't appear to be in any jeopardy. The company is currently returning only 60% of its earnings to shareholders in the form of dividend payments. Those earnings should be increasing, with continued growth for blockbuster autoimmune-disease drug Humira and cancer drug Imbruvica, plus a solid pipeline.
More cash than Gilead
Perhaps the most important number for Gilead Sciences' future is its cash stockpile of $31.6 billion (including cash, cash equivalents and marketable securities). But if you want cash, you can do even better than Gilead: Amgen reported $38 billion in cash, cash equivalents and marketable securities at the end of the third quarter.
Like Gilead, Amgen uses some of its cash to pay dividends. Amgen rewards its shareholders a little more than Gilead does, though; its yield currently stands at 2.66%. Also like Gilead, Amgen hasn't been very active this year in making strategic acquisitions. That will probably change in the near future for both biotechs.
It is important to note, however, that Gilead could leap ahead of Amgen with respect to its cash position in 2017. Gilead's cash from operating activities during the first nine months of this year totaled $13.18 billion; Amgen generated $7.25 billion in cash during the same period. Even with sales for Gilead's hepatitis C drugs Harvoni and Sovaldi falling, the company appears likely to top Amgen's operating cash flow in the year ahead.
Also, keep in mind that Gilead used $10 billion in the first three quarters of 2016 to repurchase shares. Amgen also bought back stock, but spent only $2 billion. Were it not for the disparity between the biotechs' share buybacks, Gilead would have more cash than Amgen.
Forget Gilead?
Baxter, AbbVie, and Amgen each appear to have better near-term earnings growth prospects than Gilead. All three stocks should be solid picks for long-term investors. But should you really forget Gilead Sciences? I don't think so.
Even if Gilead doesn't make a major deal anytime soon, the company appears highly likely to continue buying back shares and increasing its dividend payments. One smart acquisition could change the dynamics entirely for the big biotech. There are better stocks to buy right now, but the current scenario won't be the scenario that exists at the end of 2017. I like Baxter, AbbVie, and Amgen -- but I still like Gilead over the long run, too.
10 stocks we like better than Gilead Sciences When investing geniuses David and Tom Gardner have a stock tip, it can pay to listen. After all, the newsletter they have run for over a decade, Motley Fool Stock Advisor, has tripled the market.*
David and Tom just revealed what they believe are the 10 best stocks for investors to buy right now... and Gilead Sciences wasn't one of them! That's right -- they think these 10 stocks are even better buys.
Click here to learn about these picks!
*Stock Advisor returns as of Nov. 7, 2016
Keith Speights owns shares of Gilead Sciences. The Motley Fool owns shares of and recommends Gilead Sciences. The Motley Fool recommends Baxter. Try any of our Foolish newsletter services free for 30 days. We Fools may not all hold the same opinions, but we all believe that considering a diverse range of insights makes us better investors. The Motley Fool has a disclosure policy.