Forget Amazon.com, Macy's Says This Is the Bigger Threat to Its Business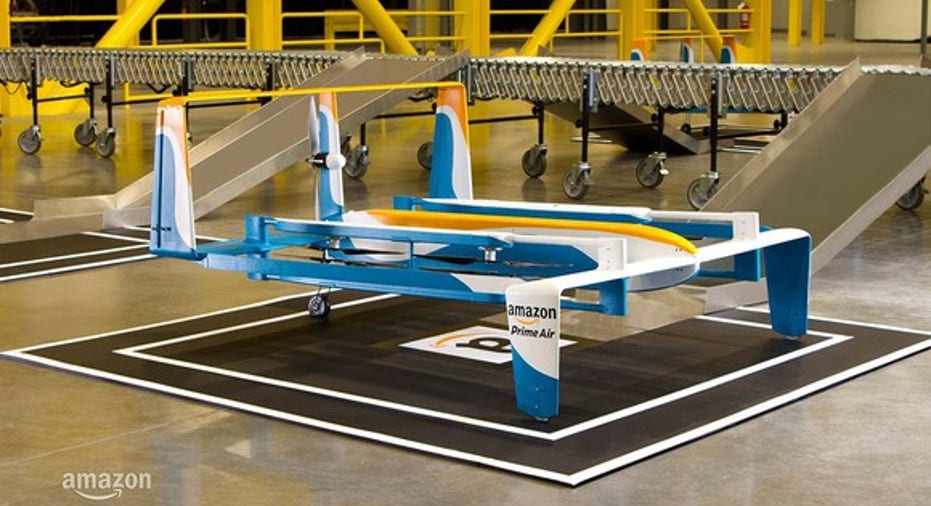 Amazon.com (NASDAQ: AMZN) may look like the biggest threat to retail today, and the rise of e-commerce has certainly destroyed many once-healthy companies, but Macy's (NYSE: M) discounts the notion that the e-tailer is responsible for its woes, blaming instead off-price outlets like T.J. Maxx as undermining its operations.
Macy's CFO Karen Hoguet recently told analysts at the UBS Consumer & Retail Conference:
In reality, that view may just be so much whistling past the graveyard.
Image source: Getty Images.
They're not making anymore land
As Macy's fortunes have declined, investors are increasinglyturning their attention to the retailer's asset base as a reason for believing it could still be a good investment. Much like they held onto the notion that Sears Holdings (NASDAQ: SHLD) was undervalued because of its vast real estate portfolio, Macy's stores are seen as an opportunity to exploit as it finally begins to monetizethem.
Unfortunately, as too many found out with Sears, offloading of all those stores was an ephemeral benefit because, beyond the one-time cash infusions that allowed the retailer to keep the lights on, it meant nothing deeper for the business. Sales are still in free-fall, and the losses old-line department store chain reports each quarter continue to widen.
Asset sales have had a similarly negligible effect on making Macy's a better business, let alone a better investment.Fiscal fourth-quarter results showed sales falling 4% year over year, with comparable-store sales sliding 2.7%, leading to adjusted earnings of $3.11 per share, an 18% drop from last year.Macy's may be profitable, but not by nearly as much as it would appear because of how the cash infusions have inflated results. Its stock has suffered the consequences of failing to address the problems, losing more than half its value over the past year and half,and that's why many investors are now hoping Canada's Hudson's Bay comes through with a buyout.
Fading fast online
The retailer's declining sales base would seem to point at least in part to the internet as a source of its woes. While it did generate a lot of cash flow in the fourth quarter because of the Christmas selling season, which it used to pay down some of its high debt balances, Amazon still dominated the retail scene.
Image source: Amazon.com.
Slice Intelligence reported that the e-commerce site accounted for half of all U.S. online sales on the Monday before Christmas, and it had a 38% share for the holiday season overall. Best Buy, with a meager 3.9% of the total,was second, and that was despite its online sales surging 21% for the fourth quarter.
So, even though Macy's own digital sales enjoyed double-digit growth in the period, the company isn't making much headway. Analysts say Amazon is still on track to become the biggest apparel retailer in the next few years, and it should actually surpass Macy's this year.
A war on two fronts
That may make the retailer's dismissal of the Amazon threat sound like it has a blind spot.While there's likely some truth to T.J. Maxx's parent TJX Companies (NYSE: TJX)stealing a lot of its sales, in reality, Macy's finds itself in enemy territory and surrounded on all sides.
TJX reported fourth-quarter results last month that were diametrically opposite to Macy's performance. It enjoyed sales gains of 6% for the period as comps rose 5%, which was on top of the 5% jump it witnessed a year ago. And where Macy's is selling its real estate and shrinking its store base down to about 700 stores currently, TJX is expanding and now has over 3,800 stores across all its concepts.Off-price peers like Burlingtonand Rossare similarly expanding.
Image source: T.J. Maxx.
Macy's has responded to the challenge by entering the discount market itself with its Backstage chain, which it is now evolving into a store-in-store-type boutique. It currently has 67 Backstage locations, including 45 new locations it opened inside existing Macy's stores, and plans to install about 30 more such boutiques this year.
Macy's, unfortunately, looks like how Benjamin Franklin once described New Jersey, a keg tapped at both ends. The clothing retailer is being drained by the online competition as well as by its off-price bricks-and-mortar rivals.
Macy's is wiseto recognize the threat TJX and the off-price sector represent to its fortunes, but Amazon.com remains the elephant in the room, and it shouldn't ignore that problem in the hopes that Hudson's Bay or some other potential buyer will resolve it.
10 stocks we like better than Macy'sWhen investing geniuses David and Tom Gardner have a stock tip, it can pay to listen. After all, the newsletter they have run for over a decade, Motley Fool Stock Advisor, has tripled the market.*
David and Tom just revealed what they believe are the 10 best stocks for investors to buy right now...and Macy's wasn't one of them! That's right -- they think these 10 stocks are even better buys.
Click here to learn about these picks!
*Stock Advisor returns as of February 6, 2017.
Rich Duprey has no position in any stocks mentioned. The Motley Fool owns shares of and recommends Amazon. The Motley Fool has a disclosure policy.