Ford's Sales Jump on Strong Demand for New 2017 Super Duty Pickups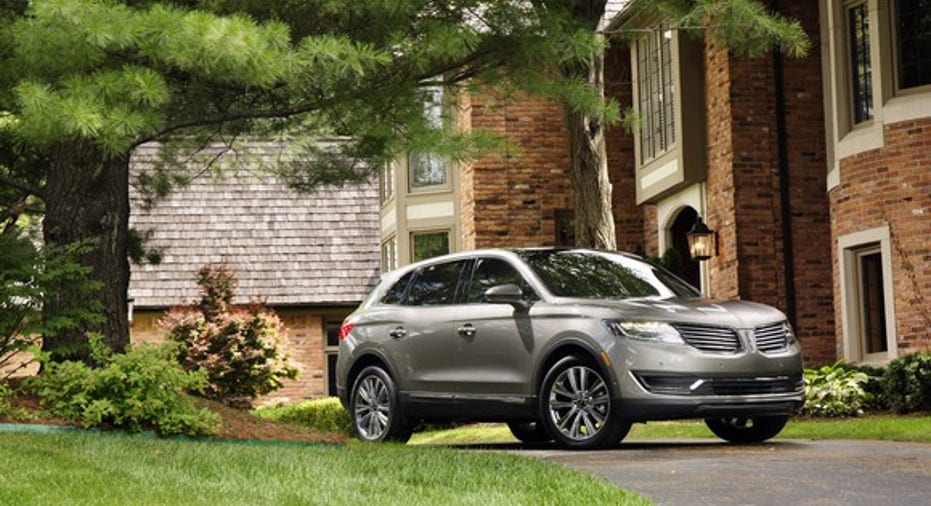 Ford Motor Company (NYSE: F) said that its U.S. sales rose 5% in November, a good result aided by a quirk of the calendar and strong demand over the Black Friday weekend.
The key numbers
Data source: Ford Motor Company.
About that quirk of the calendar: Last month had two more selling days than did November 2015, making for an especially favorable year-over-year comparison. "Selling days" exclude Sundays and other days when new-car dealers are typically closed.
Ford's new-for-2017 Super Duty pickups are off to a strong and profitable start. Image source: Ford Motor Company.
What worked (and what didn't) for Ford in the U.S. last month
After a rough October, the Blue Oval fared much better in November, with strong results for three of Ford's biggest profit drivers: Pickups, SUVs, and the Lincoln luxury brand.
Pickups: Sales of the F-Series pickup line, the most important single driver of Ford's profits, rose 10.6% to 72,089 on strong demand for the all-new 2017 Super Duty models. That outpaced both Fiat Chrysler Automobiles' (NYSE: FCAU) Ram pickup line (up 8%) and General Motors' (NYSE: GM) Chevrolet Silverado and GMC Sierra siblings (up a combined 4.3%).
Ford's U.S. sales chief, Mark LaNeve, said on Thursday that 71% of Super Duty sales in November were of higher-trim (Lariat and above) and higher-profit models. As it did when launching the then-new 2015 F-150, Ford has prioritized retail orders for high-specification trucks to maximize profitability while it works to build inventories.
Better yet for Ford shareholders, that sales gain wasn't driven by incentives. Ford's incentives on the F-Series averaged $4,467 per truck last month, according to J.D. Power figures made available to The Motley Fool. That's significantly lower than the payouts made by GM ($5,753) and FCA ($6,062) on their full-size trucks last month, and unchanged from October.
SUVs: As a group, sales of Ford-brand SUVs rose 20.2% last month. The Escape (up 10.6%), Edge (up 32.2%), Explorer (up 13.9%), and big Expedition (up 74.6%) all posted solid gains. LaNeve said that the group's gains were entirely driven by profitable retail sales, and that the group's sales pace is running close to Ford's all-time record levels of SUV sales, which was set in 2001.
Sales of the midsize Lincoln MKX crossover continued to be very strong last month. Image source:Ford Motor Company.
Lincoln: The brand's sales jumped 19%, far outpacing gains for the premium segment as a whole. The brand's biggest star may be the all-new Continental sedan, with 1,419 sold last month -- nearly triple the year-ago sales of its predecessor, the now-departed MKS. Sales of the brand's three highest-volume products were all up: the midsize MKZ sedan (up 9.3%), the compact MKC crossover SUV (up 14.4%) and the midsize MKX SUV (up 30.2%).
LaNeve said that Lincoln's average transaction price was up about $1,600 from a year ago, versus a roughly $300 gain for the premium segment overall.
Analysis: Up-and-down months are typical late in the auto-sales cycle
The good news is that Ford's year-over-year gain kept pace with most of its five largest rivals -- only GM had a better month.
Data sources: The automakers. Year-to-date sales are through Nov. 30, 2016.
Better yet, the mix of sales was a good one, with Ford's retail sales up 10% while its fleet sales were down 9%. (The fleet drop was expected: Ford's deliveries to rental-car fleets were front-loaded in 2016, meaning that most of them happened early in the year.)
It's a big change from the dismal results that the Blue Oval posted in October. But investors should take both results with a grain of salt. While new-vehicle sales in the U.S. are still at extremely strong levels, auto sales are cyclical -- and the peak of this cycle was probably late in 2015.
Up-and-down months are typical at this stage of the cycle, as automakers use incentives and other tools to try to generate incremental growth in a market that's roughly flat overall.
Long story short: It was a good month for Ford in ways that bode well for its fourth-quarter profit. But investors shouldn't get too excited about either up or down months at this stage in the cycle. The thing to watch is Ford's incentive spending -- and the good news for profitability is that it's still relatively modest right now.
10 stocks we like better than Ford When investing geniuses David and Tom Gardner have a stock tip, it can pay to listen. After all, the newsletter they have run for over a decade, Motley Fool Stock Advisor, has tripled the market.*
David and Tom just revealed what they believe are the 10 best stocks for investors to buy right now... and Ford wasn't one of them! That's right -- they think these 10 stocks are even better buys.
Click here to learn about these picks!
*Stock Advisor returns as of November 7, 2016
John Rosevear owns shares of Ford and General Motors. The Motley Fool owns shares of and recommends Ford. The Motley Fool recommends General Motors. Try any of our Foolish newsletter services free for 30 days. We Fools may not all hold the same opinions, but we all believe that considering a diverse range of insights makes us better investors. The Motley Fool has a disclosure policy.