Ford's Lincoln Brand Considers China Production as Sales Surge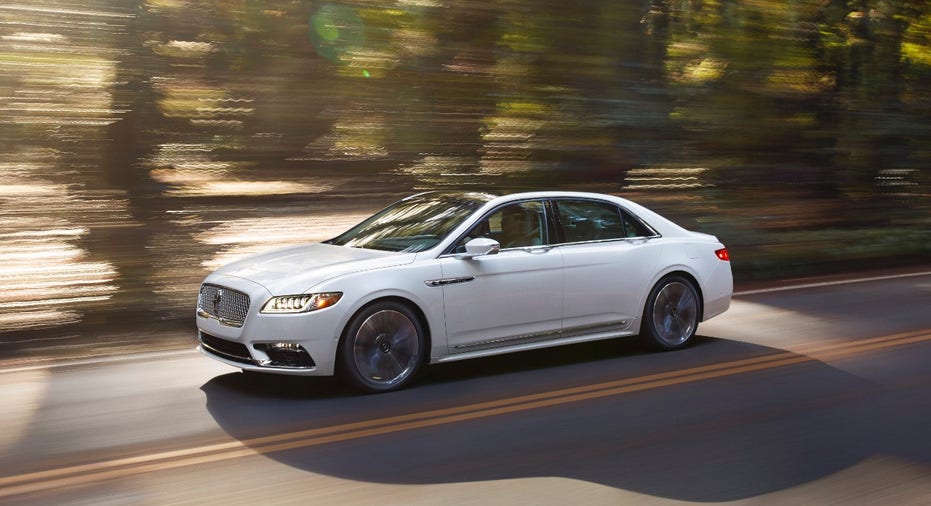 Ford Motor's luxury unit Lincoln is studying whether to produce cars locally in China, the brand's China chief said on Monday, as its sales surge in the world's largest auto market.
Lincoln nearly tripled its China sales in the third quarter to 8,546 vehicles, the company said on Monday.
Despite rapid growth, Lincoln sales distantly trail those of more established German competitors as well as American rival GM's <GM.N> Cadillac, all of which produce cars locally to avoid hefty taxes on imported vehicles.
Lincoln is accelerating its entry into China with plans to have 65 Lincoln stores by the end of 2016, instead of previous plans of 60, with 80 planned for year-end 2017, Lincoln China President Amy Marentic told Reuters.
Marentic said the company will also open five to 10 smaller sales branches to tap into fast-growing auto sales in lower-tier Chinese cities.
The company is additionally studying the possibility of local production, she said.
"You're always looking for ways to optimize your business," Marentic said, declining to elaborate.
In the first three quarters of the year, Lincoln sales in China leapt 191 percent to about 21,000, Ford said.
Even with the surging sales, Ford's Lincoln lagged Detroit rival General Motors and its luxury Cadillac brand, which got a much earlier start. In September in China, GM sold about 12,500 Cadillacs, up 63 percent.
In 2016 through September, GM has sold about 77,000 Cadillac vehicles in China, up 35 percent, more than three times Lincoln's sales.
Ford said it hopes its China sales will be boosted by a new version of its flagship sedan, the Lincoln Continental, to go on sale at Chinese dealerships in the fourth quarter.
(Reporting by Bernie Woodall in DETROIT and Jake Spring in BEIJING; Editing by David Gregorio and Stephen Coates)