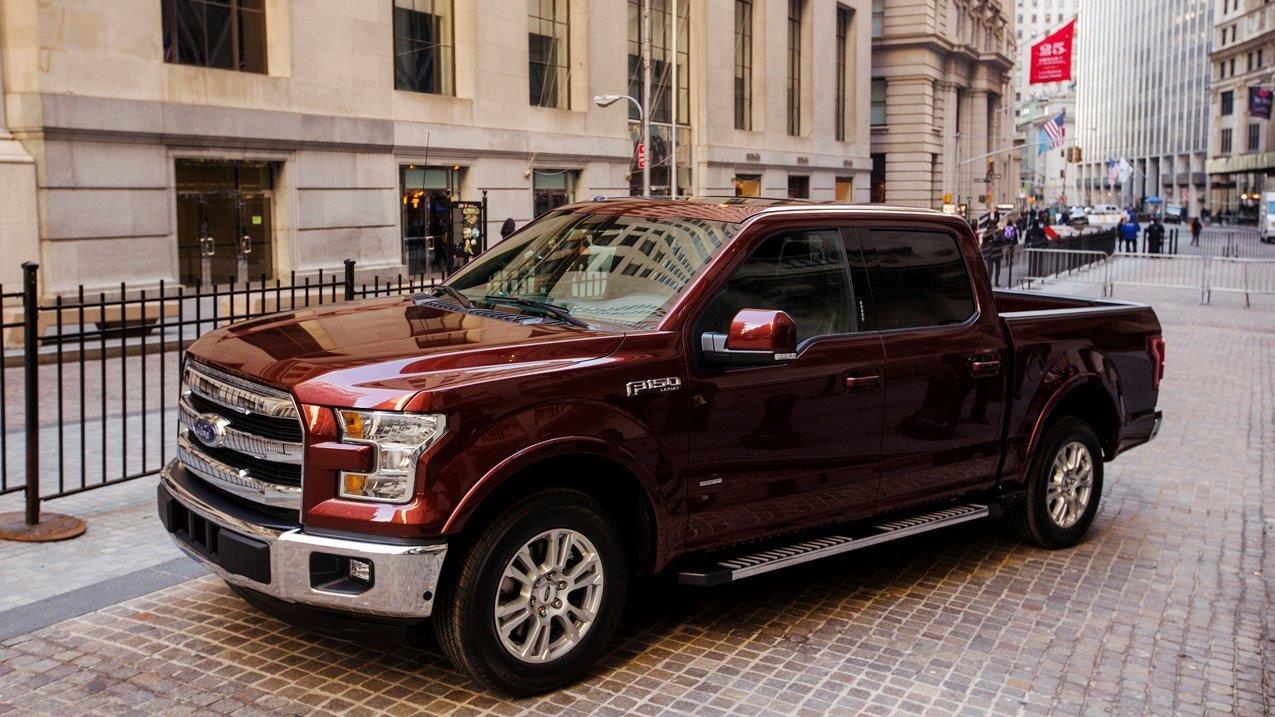 Ford Motor on Thursday reported a fourth-quarter loss, reflecting pension accounting and writedowns for abandoning a planned factory in Mexico, and reaffirmed its forecast that profits for 2017 would be lower.
Ford reported a loss of $783 million, or 20 cents a share, for the fourth quarter of 2016 because of a $3 billion non-cash accounting remeasurement announced last week. After taxes, the pension remeasurement took a $2 billion bite out of Ford's net income.
Fourth-quarter results also took a $200 million hit from costs related to canceling a $1.6 billion small car plant in Mexico. Ford said overall it will save $500 million by consolidating small car production planned for the new assembly factory at an existing plant in Mexico.
Excluding one-time items, Ford's profit was 30 cents a share, matching the estimates of analysts polled by Thomson Reuters I/B/E/S.
The company's shares were down 1 percent in premarket trading at $12.66.
Ford's outlook for lower profits this year contrasts with more upbeat forecasts from Detroit rivals General Motors and the U.S. operations of Fiat Chrysler Automobiles.
Ford spent much of 2016 at the center of a political storm over its decision to shift production ofFord Focus compact cars to Mexico from a factory in Wayne, Michigan, near Detroit.
President Donald Trump, during his election campaign, attacked the decision and vowed to have it reversed. Earlier this month, Ford said it was abandoning the planned $1.6 billion plant in Mexico, and that it would add 700 jobs in Michigan tied to production of electric and autonomous vehicles.
The company said the decision was driven by slack demand and weak pricing for small cars, but Ford executives said they were encouraged by Trump's promises of corporate tax cuts and regulatory relief.
Chief Financial Officer Bob Shanks said on Thursday Ford would await specific policies of the Trump administration for an idea of how they will affect the company's future investment plans.
"We are watching," Shanks said.
Ford earned most of its profit for the fourth quarter and the year in North America, where adjusted profit margins for the quarter were 8.5 percent, up from 8.2 percent a year earlier.
For the full-year, that margin was 9.7 percent, from 10.2 percent in 2015. Ford Chief Financial Officer Bob Shanks told reporters on Thursday the North American margin would have been 10.3 percent last year if not for a $570 million recall expense.
Ford U.S. workers represented by the United Auto Workers union will get an average of $9,000 each in profit sharing bonuses for the year, down from a record $9,300 in 2015, Shanks said.
(Editing by Bernadette Baum)