Ford Safest Full-Size Pickup Truck: Industry Research Group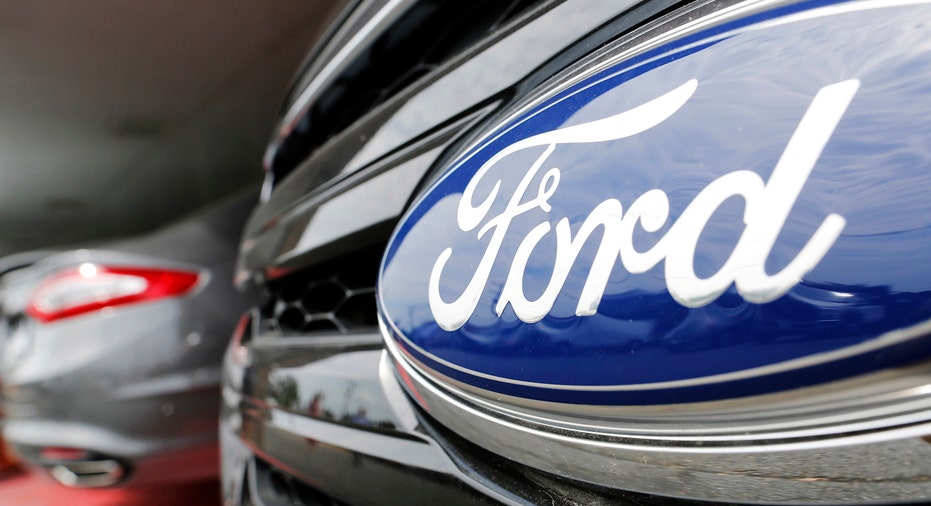 Ford Motor's F-150 Super Cab pickup truck was the only 2016 model large pickup truck to receive a "top safety pick" after new tests by the Insurance Institute for Highway Safety (IIHS), the agency said on Tuesday.
Two pickups built by Fiat Chrysler Automobiles - the Ram 1500 Quad Cab and the Ram 1500 Crew Cab - received marginal overall ratings for their performance in a test designed to simulate what happens when a vehicle strikes a tree or another vehicle with just the driver's side fender. One model made by General Motors and one made by Toyota Motor also received marginal ratings in the latest round of tests, the IIHS said.
Fiat Chrysler said in a statement its vehicles were designed for "real-world performance and no single test determines overall, real-world vehicle safety. Every FCA US vehicle meets or exceeds all applicable motor-vehicle safety standards."
The IIHS is a research arm of the insurance industry, and its crash tests are increasingly influential in guiding vehicle safety design. Automakers strive for top ratings in IIHS tests as they do on federal crash tests.
The Ford F-150 went to a lighter-weight aluminum body for the 2015 model year. GM has questioned the strength of aluminum in advertisements, including one showing that people menaced by a bear prefer to be protected by a steel cage rather than an aluminum one.
GM declined to comment on the test results.
The IIHS said the aluminum-body 2016 Ford F-150 Super Cab was the only pickup that scored an overall "good" rating in its small overlap crash test.
Last year, IIHS tested both versions of the F-150 and found that the extended car SuperCrew tested "good" while the SuperCab did not. Ford made changes to the SuperCab to win the top truck rating this year, the IIHS said.
The extended cab versions of GM's Chevrolet Silverado and GMC Sierra have earned "acceptable" ratings in the small overlap test, as did Toyota's Tundra Double Cab model.
Toyota said in a statement it is "evaluating the test results with the goal of finding new ways to continuously improve the performance of Toyota trucks and to further enhance the safety of our vehicles."
IIHS said it would test the 2016 models of the Nissan Motor Titan and the Honda Motor Ridgeline pickups later this year.
(Editing by Matthew Lewis)