Ford Posts Stellar June Sales, While GM Rebounds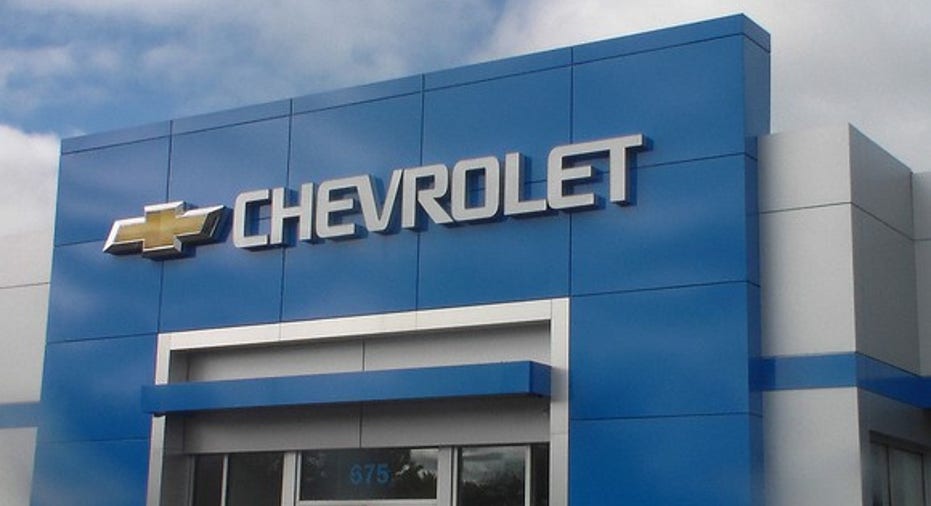 Ford Motor Company has been one of the best performing automakers in the U.S. this year. It maintained its momentum in June, posting a solid 6.4% increase in U.S. deliveries.
By contrast, General Motors has routinely reported sales declines in the domestic market during 2016 due to its controversial strategy to reduce its sales to rental car companies. May was particularly disappointing for the No. 1 U.S. automaker, with U.S. deliveries down 18% year over year.
In June GM got some much needed relief, with total U.S. deliveries down just 1.6% year over year, while its retail sales rose. This solid performance suggests that GM isn't in nearly as much trouble as some investors seem to think.
Ford has another strong month
Ford's sales growth last month was primarily driven by a huge increase in truck sales. That's good news because trucks -- especially full-size pickups from Ford's F-Series lineup -- tend to be extremely profitable.
Strong demand for F-Series trucks is lifting Ford's results. Image source: Ford Motor Company.
Ford sold more than 70,000 F-Series trucks in June, up a stunning 28.6% year over year. (To be fair, F-Series sales were artificially depressed during the first half of 2015 due to supply constraints affecting the new 2015 Ford F-150.) This marked the third time Ford has delivered more than 70,000 F-Series trucks in a month during 2016 -- it also achieved the feat in March and April.
Ford's car sales continued to slump in June, posting a 12.8% year-over-year decrease, driven by the growing consumer preference for larger vehicles. (A 10% decline in Ford's sales to rental car companies last month also contributed to lower car sales.) The drop in car sales was offset by higher crossover and SUV sales, which were helped by the same trend toward larger vehicles.
GM deliveries decline again -- but not by much
Across town at General Motors, total U.S. deliveries declined modestly in June. Once again, this was driven by a planned reduction in sales to rental car companies. (That said, Ford managed to post solid growth despite lower daily rental sales.) GM's retail sales increased 1.2% year over year in June, roughly in-line with GM's results for the first five months of the year.
A 1.2% sales increase is not very impressive in itself, especially when you factor in that automakers had an extra selling day in June this year relative to 2015. However, GM has been facing some supply constraints of its own this year, limiting availability of some popular truck, SUV, and crossover models.
Chevy dealers have had short supply of some popular models this year. Image source: The Motley Fool.
Looking beyond the raw numbers, it's clear that GM's sales declines have much more to do with supply constraints and the company's strategy to maximize profitability rather than any lack of demand for its products.
For example, average transaction prices for GM's full-size pickups increased $3,300 year over year. So while GM sold about 4,000 fewer full-size pickups than Ford last month, it likely earned even larger-than-normal profits on those vehicles. Furthermore, GM held incentive spending below the industry average yet again.
Both Detroit giants are performing well
While sales trends in the U.S. have diverged for Ford and GM this year, they each posted huge profit gains during Q1, indicating that both companies' strategies are succeeding.
Looking ahead, Ford will face tougher comparisons, because F-150 truck sales rebounded in the second half of 2015 as supply constraints eased. But on an absolute level, it is likely to continue posting impressive sales and earnings results, driven primarily by its ever-popular F-Series truck line.
Meanwhile, General Motors will have an opportunity to silence some of its critics later this year. The company is increasing production of its midsize pickups, full-size pickups, and for its small, compact, and midsize crossovers. With higher supply, GM should be able to translate strong demand for these larger vehicles into more sales.
Additionally, availability for GM's recently launched new products will improve as the year progresses. This will provide a first glimpse of whether these new products have the power to improve GM's fortunes in key segments: particularly in the lucrative luxury market.
The article Ford Posts Stellar June Sales, While GM Rebounds originally appeared on Fool.com.
Adam Levine-Weinberg owns shares of General Motors. The Motley Fool owns shares of and recommends Ford. The Motley Fool recommends General Motors. Try any of our Foolish newsletter services free for 30 days. We Fools may not all hold the same opinions, but we all believe that considering a diverse range of insights makes us better investors. The Motley Fool has a disclosure policy.
Copyright 1995 - 2016 The Motley Fool, LLC. All rights reserved. The Motley Fool has a disclosure policy.