Ford Motor Company's Best Vehicle in 2015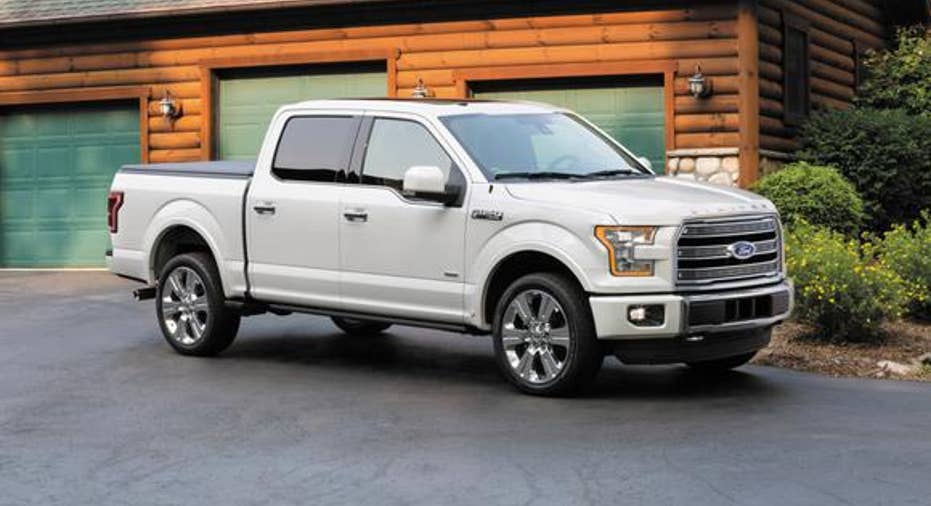 F-Series pickups, especially loaded ones like this 2016 F-150 Limited, are big contributors to Ford's bottom line. Image source: Ford Motor Company.
What was Ford Motor Company's "best vehicle" in 2015?
That's easy, because it's the same answer every year: The F-Series pickup family. But 2015 was an especially interesting year for America's best-selling vehicle line.
What makes the F-Series Ford's "best vehicle" For investors, this isn't about zero-to-60 times, or fuel efficiency, or towing capacity. It's about profits. The exact details of any vehicle's profitability are a closely guarded secret, but it's a safe bet that few vehicles anywhere generate the kind of profits Ford's big pickups bring home.
At first glance, 2015 looks like kind of a blah year for the F-Series, with U.S. sales up just 2.3% through November. But that's deceiving: They're up over good 2014 numbers despite months of shortages of Ford's super-popular F-150. And make no mistake, that's a lot of trucks: Last year, Ford sold 753,851 F-Series trucks in the U.S., making it by far America's best-seller. It's on pace to beat that number by a few thousand in 2015.
It's not just Ford's best-seller, it's also very profitableBut it's not just the F-Series sales volumes that make it such a big deal. Each of those trucks brings home a good chunk of profit, on average. Consider this: Ford's F-150 starts at just over $26,000, and its Super Duty siblings at a little over $32,000. But almost nobody buys a bare-bones pickup, especially from Ford: The average transaction price for an F-Series truck in November was $42,800.
Ford's Super Duty trucks will get some of the new F-150's magic next year. The 2017 F-Series Super Duty features aluminum body panels, along with a seriously beefed-up steel frame. Image source: Ford Motor Company.
By the way, that average transaction price is up about $2,700 from a year ago, Ford officials say. Low interest rates, cheap gas, and longer-term loans have probably all played a role in that increase. But Ford's feature-laden all-new 2015 F-150 should get a lot of the credit, too.
Many Ford trucks are also luxury vehicles, and priced accordinglyThere's a lot of profit in the difference between a base-model pickup and a loaded one, and Ford is very, very good at enticing buyers to pay a little more for features that were unheard-of in a pickup truck 25 years ago. Ford essentially invented the idea of a luxury pickup with its first King Ranch model back in 2001.
Rivals General Motors and Fiat Chrysler have since followed suit, with luxury pickups of their own, but Ford still holds the sales lead. The F-Series isn't just America's best-selling vehicle, it's America's best-seller over $50,000, too.
The 2001 Ford F-150 King Ranch was the first of Ford's luxury pickups. Many more have followed, and they've given the Blue Oval's bottom line a big boost in recent years. Image source: Ford Motor Company.
Long story short, given its huge sales volumes and likely profit margins, the F-Series is far and away the biggest driver of profits for Ford in North America -- and North America is far and away Ford's most profitable market region.
The article Ford Motor Company's Best Vehicle in 2015 originally appeared on Fool.com.
John Rosevear owns shares of Ford and General Motors. The Motley Fool recommends Ford and General Motors. Try any of our Foolish newsletter services free for 30 days. We Fools may not all hold the same opinions, but we all believe that considering a diverse range of insights makes us better investors. The Motley Fool has a disclosure policy.
Copyright 1995 - 2015 The Motley Fool, LLC. All rights reserved. The Motley Fool has a disclosure policy.