Ford, GM Sales Fall, Chrysler Sales Rise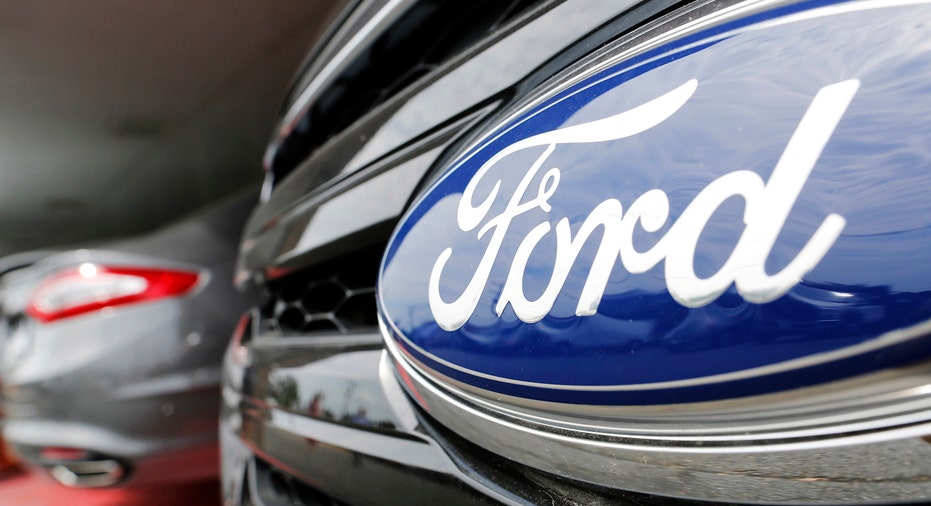 U.S. auto sales remained brisk in August but showed continuing signs of moving away from the blistering pace set a year ago, further fueling concerns the industy's best days are behind it.
General Motors reported sales fell 5.2% in the month to 256,429 vehicles, partly on a planned decline in fleet sales. The auto maker said retail sales, though, fell about 5% from a year ago to 212,915 vehicles.
Ford's sales skidded 8.8% to 213,411 vehicles in the month. Retail sales fell 8%, the company said, while fleet sales declined 10%.
Declines at the Detroit car makers are expected to drag down total industry light-vehicle sales in August, with Ford posting the steepest decline because of a pullback in business to rental-car fleets, analysts say.
Fiat Chrysler Automobiles, an outlier for the month, logged a 3.1% increase to 196,756 vehicles sold, buoyed by its Jeep brand, which recorded a 12% jump in sales from a year ago. The Dodge and Ram Truck brands also performed well, posting 5.1% and 1.6% increases, respectively.
Meanwhile, Honda said sales slipped 3.8% to 149,571 in August, as an 18% decline in car sales weighed on 4.3% increase in truck sales.
Analysts are expecting a down month for August with U.S. light-vehicle sales projected to slip anywhere from 3% to 5% compared with the same year-ago month, amplifying concerns that the U.S. auto industry is entering its first prolonged plateau since the years leading into the financial crisis.
"As we look at the remainder of the year, the industry faces an uphill struggle to match last year's performance," said Jeff Schuster, senior vice president of forecasting at LMC Automotive. "With mixed economic signals, it certainly looks like the U.S. auto sales may have peaked in 2015."
WardsAuto.com forecasts a U.S. light-vehicle selling pace of 17.4 million last month, significantly lower than the blistering 17.7 million pace recorded in August 2015 with auto makers in the U.S. facing difficult comparisons to back half of last year, when auto-industry sales kicked into high gear to close at a record 17.5 million vehicles.
A GM spokesman said earlier in the week that its August sales were expected to trail competitors because of tight dealership inventory and a 20%-off promotion in July that pulled demand forward, leaving stores with thinner stock in August. The company has been keeping car supplies trim in an effort to reduce spending on discounts and boost resale values.
While overall new-car demand remains strong, particularly for the highly profitable trucks and SUVs that pad company bottom lines, industry executives and analysts say discounts and sales to less-profitable fleet operators will continue to play a larger role in propping up the industry's selling pace, particularly after a disappointing summer-selling season.
"It wasn't exactly a blockbuster month in August, so that puts extra pressure on the industry to step up its game in September, especially this coming Labor Day weekend," said Edmunds.com analyst Jessica Caldwell. "We're at a critical time where dealers need to clear out 2016 inventory to make room for 2017s, and that's good news for shoppers who will see some great deals on outgoing models in the coming weeks."
Auto-industry spending on sales promotions and other discounts hit an average of $3,599 per vehicle -- the highest ever for the month, according to researcher J.D. Power.
But the average selling price for a new light vehicle continued to rise as well. Kelley Blue Book estimated the average transaction price for a light vehicle rose 2.6% year-over-year to $34,143 in August.
Low gasoline prices continued to drive strong demand for pricier pickups and sport-utility vehicles in August, with light-truck sales accounting for nearly 60% of the industry's monthly retail sales tally.
"Gas prices managed to stay low this summer, which means that SUVs and trucks continue to set the tone for the industry," said Ms. Caldwell, noting trucks and SUVs are expected to outsell cars for a 36th consecutive month.
Write to Anne Steele at Anne.Steele@wsj.com and Christina Rogers at christina.rogers@wsj.com