Ford Delights Donald Trump With $1.2 Billion in New Michigan Investments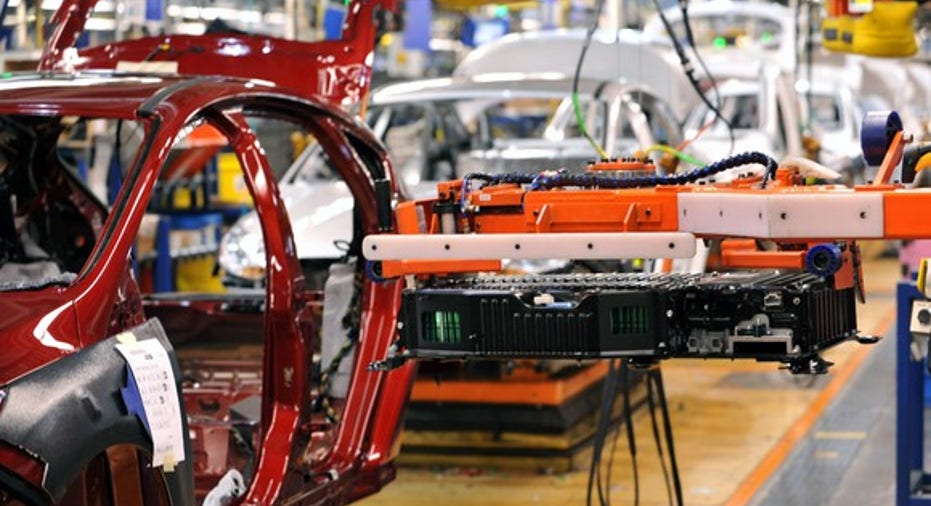 Much to the delight of President Donald Trump, Ford Motor Company (NYSE: F) said on Tuesday that it will invest $1.2 billion in three of its facilities in Michigan.
The investments will help Ford prepare to produce several new products, including the Ranger pickup and Bronco SUV, and will also support its ongoing move into new technology-enabled "mobility" businesses.
Ford will spend $850 million to retool its Michigan Assembly Plant to produce the Ranger pickup and Bronco SUV. Image source: Ford Motor Company.
What Ford said: Spending on new products and big data
Ford said that it's committing $1.2 billion to three sets of investments:
$850 million will be spent to retool Ford's Michigan Assembly Plant, located just west of Detroit in the city of Wayne. Michigan Assembly currently builds the compact Focus and C-Max hybrid; the investment will retool the facility to enable it to begin building the midsize Ranger pickup in late 2018 and the all-new Ranger-based Bronco SUV in 2020.
$150 million will be spent at Ford's Romeo Engine facility to expand production of engine components for several vehicles, including the Ranger and Bronco. The plant currently builds several different V-8 engines for a number of Ford products. The move will "create or retain" 130 jobs, Ford said.
$200 million in a new, advanced data center to be located somewhere in Michigan. The data center, one of two that Ford has planned, will support what Ford expects to be a dramatic increase in its data storage and usage needs as it expands into new mobility businesses, ramps up the connectivity in its vehicles, and prepares to launch self-driving products.
These investments follow a $700 million commitment, announced earlier this year, to add production tooling for upcoming Ford electric and autonomous vehicles at Ford's Flat Rock Assembly plant. Ford said on Tuesday that it will build the second new data center at the Flat Rock facility.
Together with the Flat Rock investments announced in January, Ford has committed to spend $1.9 billion on its Michigan facilities so far in 2017.
What it means for Ford investors
Despite the president's happy tweet, there's not much new in this news, and the total number of "new and retained" jobs announced on Tuesday isn't huge. (The Flat Rock commitment announced in January will lead to 700 new jobs, Ford said at the time.) For Ford investors, there's notmuch in the way of surprises here, good or bad.
We knew Ford was planning to retool Michigan Assembly to build the Ranger and Bronco, and we knew it was planning to build new data centers (though we didn't know where). But in the current political environment, it makes sense for Ford to play up these kinds of announcements.
Most of these investments were outlined in Ford's 2015 contract with the United Auto Workers and have been hinted at in news releases since then. But it's worth noting that the spending announced on Tuesday is $350 million more than Ford had committed to spend in that UAW agreement. It's spending $150 million more than expected at Michigan Assembly, and the data center at Flat Rock wasn't outlined in the UAW deal.
What's next for Ford
Ford will report its first-quarter earnings result on April 27. The Blue Oval's first-quarter profit is expected to be down significantly from a year ago, in line with the guidance given by CFO Bob Shanks to investors last week.
10 stocks we like better than FordWhen investing geniuses David and Tom Gardner have a stock tip, it can pay to listen. After all, the newsletter they have run for over a decade, Motley Fool Stock Advisor, has tripled the market.*
David and Tom just revealed what they believe are the 10 best stocks for investors to buy right now... and Ford wasn't one of them! That's right -- they think these 10 stocks are even better buys.
Click here to learn about these picks!
*Stock Advisor returns as of February 6, 2017
John Rosevear owns shares of Ford. The Motley Fool owns shares of and recommends Ford. The Motley Fool has a disclosure policy.