Ford 1Q profit down on recalls, lower sales, but tops Street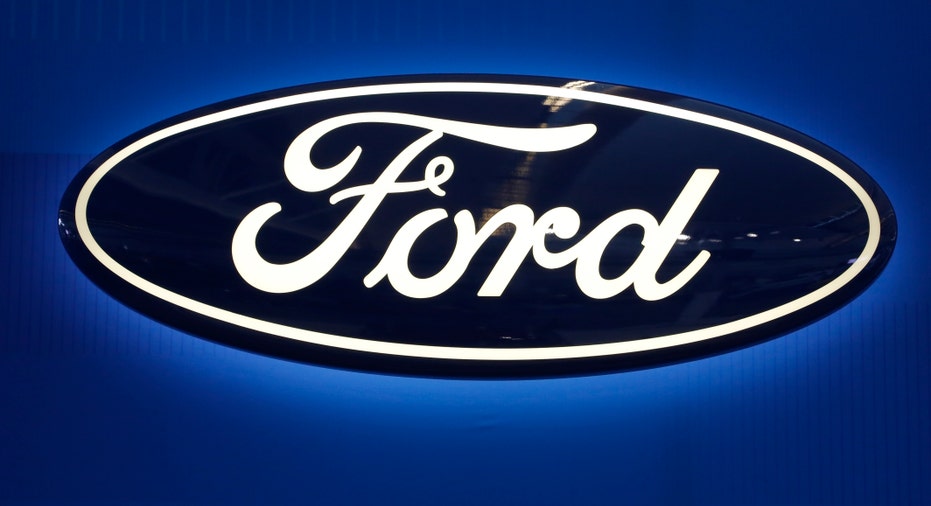 Costly product recalls and lower sales took a bite out of Ford's first-quarter profit.
Ford Motor Co.'s net income fell 35 percent to $1.6 billion, or 40 cents per share, in the first quarter.
The Dearborn-based automaker had warned investors and analysts to expect weaker results in the January-March period. Ford earned a record pretax profit in the first quarter of 2016.
Without one-time items, including a gain from canceling a planned plant in Mexico, Ford earned 39 cents per share. That beat Wall Street's forecasts. Analysts polled by FactSet expected earnings of 35 cents per share.
Ford Chief Financial Officer Bob Shanks said the year will be bumpy, with the lowest profits coming in the third quarter because of scheduled plant closures. Rising costs for steel and other materials will also hurt Ford's results this year.
But Shanks said the company remains on track for a pretax profit of $9 billion for the full year. That's down from $10.4 billion in 2016.
Quality issues dogged the automaker. Ford listed $467 million in warranty costs for the quarter, including two product recalls in March that cost the company $295 million. Ford recalled more than 360,000 vehicles because of the risk of engine fires and 210,000 vehicles for defective door latches.
Those actions were in addition to a recall last fall of 2.4 million vehicles to fix door latches which cost Ford $600 million.
Ford CEO Mark Fields said Ford's quality is improving. The brand moved up one spot last year in J.D. Power's initial vehicle quality study, for example.
Ford's sales dropped slightly in the first quarter to 1.7 million vehicles. Ford's North American sales and market share dropped as it sold fewer vehicles to rental fleets, but it said U.S. sales to individual buyers were up.
Sales also fell in China. Shanks said Chinese customers rushed to buy vehicles at the end of 2016 before a tax incentive expired, so the market suffered in the first quarter. But there are already signs of improvement in that market, Shanks said.
Ford's luxury Lincoln brand performed well in China. Sales there more than double to 12,000 in the first quarter. Lincoln sales rose 9 percent to just over 27,000 in the U.S.
North America powered Ford's profits. The company earned a pretax profit of $2 billion in the region, down 45 percent from a year ago. Revenue rose slightly as the company sold a higher mix of high-profit trucks and SUVs. Ford said the average price customers paid for a vehicle was up $1,971 in the U.S. in the first quarter, compared to an industry average increase of $506.
Pricing gains will be tougher to come by as the year goes on, Shanks said. Ford's Super Duty pickups came out last fall, for example, so the company will be able to command less for it as this fall rolls around.
Ford's revenue climbed 4 percent to $39 billion in the first quarter. Automotive revenue was $35.2 billion, beating analysts' forecast of $34.2 billion.
Ford shares fell 1.7 percent to $11.40 in midday trading.