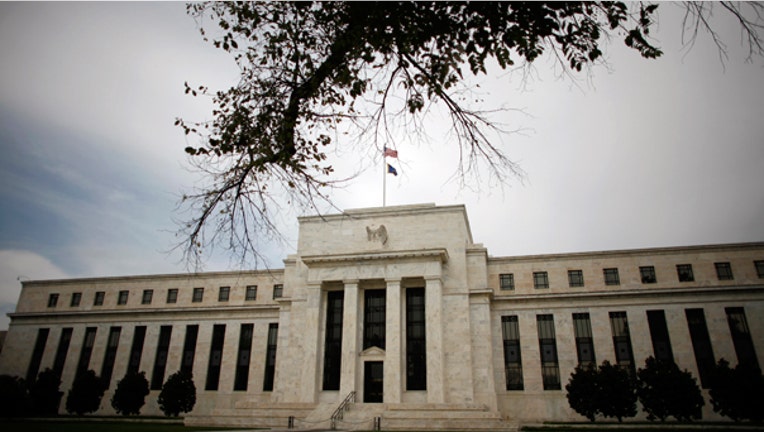 Without a doubt U.S. policymakers are watching the stock market swings in the U.S. and China  with great interest. However, the global stock rut isn't the real problem for the FOMC, declining crude and metal prices are. "It's the second down draft in commodities," Joseph Davis, chief economist and head of investment strategy group, at Vanguard tells FOXBusiness.com Adding, "at the margin there is deflation."
Deflation, which can stunt economic growth in the form of lower production and particularly lower wages, can be tied to falling crude oil prices and industrial metals such as copper. Both are contributing to the 43% drop in the S&P Goldman Sachs Commodity Index over the past year. "It underscores our over-arching view that short-term interest rates are unlikely to rise over the next year." said Davis.
Phil Flynn, senior market analyst at The PRICE Futures Group and a FOX Business Contributor are among those who note crude prices could fall even further: "oil traders still believe there are big concerns in the global economy," said Flynn.
U.S. policymakers share some of those concerns, noting in recent months that inflation is running well below its 2% target rate. Last week, the minutes of the Fed's June meeting revealed the "staff's forecast for inflation was revised down, particularly in the near term, as the decline in crude oil prices over the intermeeting period was expected to result in lower consumer energy prices." This trend may persist into 2016 and 2017, as noted in the minutes.
Although several days of market volatility won't dictate any immediate change in monetary policy, investors may get some clues from two of the most influential Fed members later this week. On Wednesday, investors will hear from New York Federal Reserve President William Dudley. He is set to take questions at a previously scheduled report on the regional economy.
Then on Saturday, Stanley Fischer, Vice Chair of the Federal Reserve, will speak at the Federal Reserve Bank of Kansas City's Economic Policy Symposium in Jackson Hole, Wyoming. His focus, as described by the Federal Reserve, "U.S. Inflation Developments".