Foot Locker Enjoys Sports Apparel War Spoils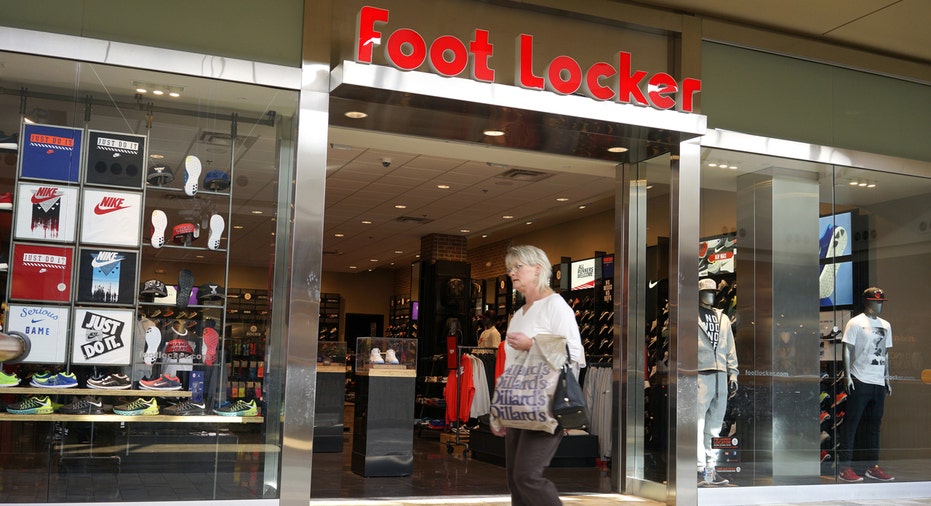 Intense competition among the world's top sports apparel companies is great news for Foot Locker Inc. (NYSE:FL), which beat fourth quarter earnings expectations even as other traditional retailers in the marketplace floundered.
Foot Locker's adjusted EPS grew 16% to $1.16 in 4Q2015, better than the $1.12 that analysts had predicted, company officials said last Friday. Revenue grew 5% to $2.007 billion, up from $1.91 billion for the same period a year ago. Full year sales grew 3.6% to $7.412 billion – a record high for Foot Locker.
The sports apparel space is in the midst of a renaissance. The rise of formal athletic apparel – known as the "athleisure" trend – and increasing demand for basketball and running shoes drove longtime industry leader Nike Inc. (NYSE:NKE) and upstart rival Under Armour (NYSE:UA) to record sales of $30.6 billion and $3.96 billion in 2015, respectively.
Foot Locker has worked closely with both brands, as well as German apparel company Adidas, to stock its stores with the apparel that is currently resonating with consumers. As all three brands and their competitors churn out new, innovative products in an effort to carve out market share in the United States and beyond, Foot Locker is poised to reap the benefits – especially if fellow retailers Sports Authority Inc. and Finish Line Inc. (NASDAQ:FINL)struggle.
"Based on our checks and conversations with our industry contacts, we are confident that athletic trends will remain strong at least through the balance of 2016. … We expect Foot Locker's domestic business to benefit from the pending closing of 150 Finish Line stores over the next few years and the likely bankruptcy of The Sports Authority," Sterne Agee CRT analyst Samuel Poser wrote in a note Sunday.
Like all athletic retailers, Foot Locker's success is tied to that of the companies that supply its products. Foot Locker purchased 73% of its merchandise from Nike in 2014 and 68% in 2013, according to its most recent 10-K filing. A further 11% of sports apparel was purchased from "another major supplier." In all, just five brands supplied 89% of Foot Locker's inventory in 2014. In the filing, Foot Locker declared its business was "highly dependent" on Nike's health.
Foot Locker CEO Richard A. Johnson is confident in the strength of the company's relationships with key vendors. In particular, Johnson noted robust demand in the basketball and running sneaker spaces, driven by strong product offerings from partner brands and key endorsement deals with top athletes.
"We've got a small group of very good partners, right? There's not a ton of people that we can do business with that have the authentic athletic heritage that our consumer wants to see drive the business," Johnson said on a conference call last Friday. "So certainly, Nike is the leader in the marketplace, but we've had great success with Adidas. We've got some success starting with Under Armour on the footwear side of things. They've created – they've leveraged a great asset and they've got a good portfolio of assets that they'll leverage going into 2016."
Despite Foot Locker's strong postings in 4Q, analysts are taking a measured approach to its long-term outlook. But that has more to do with the industry-wide retail slowdown than with any weakness in Foot Locker's model.
"While we continue to expect good assortment/store execution in a growing basketball and running footwear market, we expect Foot Locker's 2016 outlook to be conservative, reflecting a competitive retail environment and the potential for FX headwinds," FBR & Co. analyst Susan Anderson wrote in a note Friday.