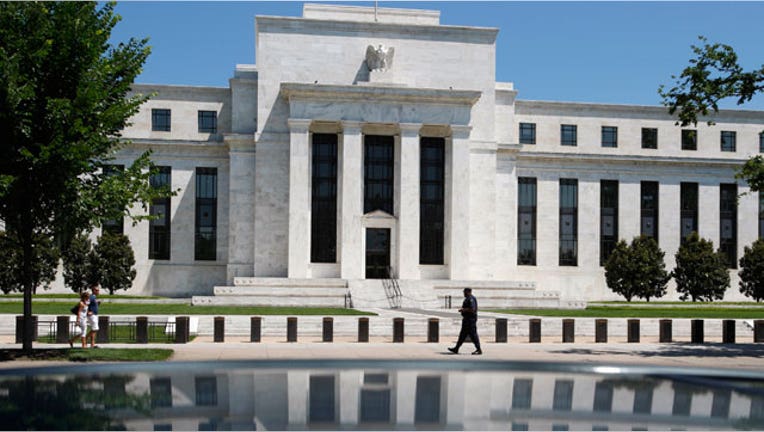 The path of interest rates grew hazier in the weeks after the Federal Reserve raised rates in December as central bank policy makers pondered escalating turmoil in global markets, according to minutes from the Fed's January meeting.
The Fed voted to leave interest rates alone at the January meeting and acknowledged in its statement rising concerns for a global economic slowdown would play a role in future decisions to raise rates.
The minutes from that meeting, released Wednesday, reveal the shift in mood in January from December, when members of the policy-setting Federal Open Market Committee presented a relatively rosy outlook for 2016 and predicted as many as four more rate hikes by the end of the year.
"In  discussing  the  appropriate  path  for  the  target  range for the federal funds rate over the medium term, members agreed that it would be important to closely monitor global economic and financial developments and to continue  to  assess  their  implications  for  the  labor  market and inflation, and for the balance of risks to the outlook," the January minutes state.
"Members expressed a range of views regarding the implications  of  recent  economic  and  financial  developments for the degree of uncertainty about the medium term  outlook,  with  many  members  judging that  uncertainty had increased."
That uncertainty emerged in early January, just weeks after the Fed had raised rates for the first time in nearly a decade, citing broad optimism that a tightening U.S. labor market would push wages higher and slowly lift inflation toward the Fed's 2% target. Rates were raised by a mere 0.25%, but the move itself was highly symbolic, reflecting the Fed's desire to 'normalize' U.S. monetary policy.
The January uncertainty was prompted primarily by reports out of China that the world's second largest economy was slowing after years of gangbuster growth. Adding to the worries was the rapidly falling price of oil, which was starting to negatively impact the large U.S. energy sector.
Those global concerns prompted a rout in U.S. stock markets, and volatility has plagued markets ever since.
Influential Fed officials including Chair Janet Yellen, Vice Chair Stanley Fischer and New York Fed President William Dudley have since publicly acknowledged that global markets have tightened since the December meeting.
That tightening will undoubtedly impact the trajectory of rates, although Fed officials have not specified how, sticking to their long-held line that decisions on future rate moves will be "data dependent." In any case, a March rate hike, once viewed as almost certain, is now almost certainly off the table.
The minutes suggest policy makers are taking a wait and see approach toward the global turbulence.
"Members generally agreed that the implications of the available information were not sufficiently clear to allow members to assess the balance of risks to the economic outlook in the committee's postmeeting statement. However, members observed that if the recent tightening of global financial conditions was sustained, it could be a factor amplifying downside risks."