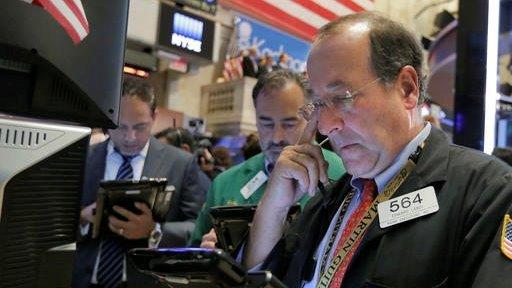 As the Brexit dust settled on Wall Street, U.S. equities used the usually quiet mid-summer season to mark fresh record highs. With new capital put to work, though, former Wells Fargo CEO Richard Kovacevich told FOX Business Netowrk's Charles Payne the market feels fully valued.
"Some asset classes are overvalued, like bonds, and the stock market is fully valued, and I don't think you should be adding to any asset classes at the moment," Kovacevich said on Cavuto Coast-to-Coast.
The yield on the benchmark 10-year U.S. Treasury bond, which moves inversely to price, rose 0.038 percentage points on Tuesday to 1.537%. While the yield remains low in the U.S., for fixed-income investors it has been among the best options for government debt as bonds around the world – including Germany and Japan – yield a negative return, meaning those investors who hold the paper until maturity will receive less money than they paid for it.
While he's not putting new money to work, Kovacevich  said he's also not getting out of the market. Over the last two months, he said his strategy has been to sell stocks that appear to be overvalued, turning them to cash on the sidelines, ready to deploy when various asset classes post declines and become more attractive.
With the jobs report on tap for Friday, Kovacevich said anything close to 200,000 net new jobs will give the Federal Reserve reason to move forward with rate hikes as early as the September meeting.  Wall Street expects the economy to have added 175,000 new jobs in July, down from the 287,000 created in June.
"They may not [raise at that point] because they tend to be overly cautious. They should move in September and then they have the opportunity after that to see what happens and decide whether to do something in December," he said.