Flotek Industries Earnings Missed Expectations, Shares Surged Anyway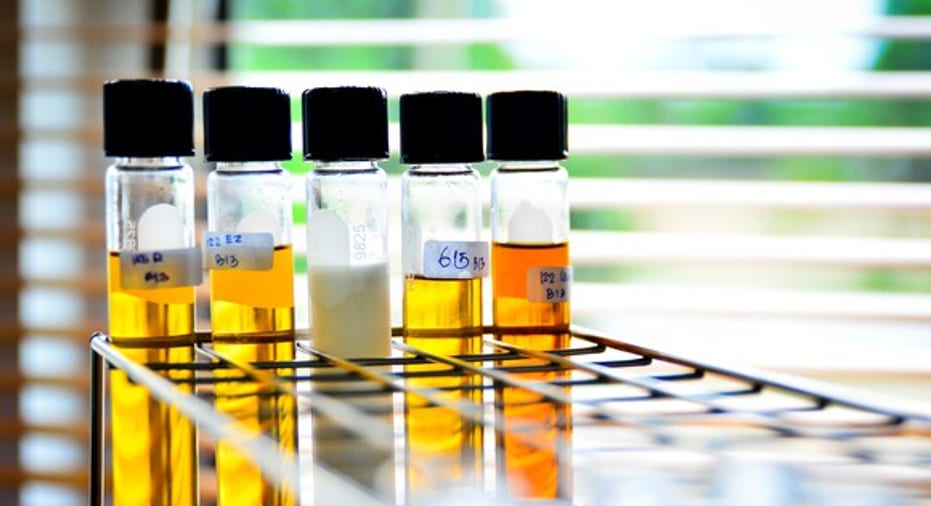 What happened?
Shares of oil and gas drilling chemical manufacturer Flotek Industries (NYSE: FTK)jumped 15.8% yesterday. The big bump in share price came on the heels of its earnings release that showed the company grew revenue and earnings compared to the prior quarter, but didn't live up to analyst expectations.
There's a reason for that earnings miss that may be overlooked, though, so let's take a look at why.
Image source: Getty Images.
So what?
Flotek ended the fiscal fourth quarter with sales of $70.6 million, which was up 10% from this time last year. It should be noted, though, that this was still a bit below the $78 million in sales that analysts were expecting. The same thing happened up and down the income statement as Flotek's results were below most expectations. The reason for that revenue miss isn't as simple as under-performing assets, though.
During the quarter, Flotek made the decision that it was going to divest its drilling technologies and production technologies segments. In doing so, it removed them from continuing operations and didn't count their revenue or EBITDA contribution on the income statement. Had management done so, then revenue would have looked better than that earnings miss. Similarly, without its discontinued operations in tow, fourth quarter earnings per share would have been $0.07 versus the $0.24 loss per share it actually gained in the quarter.
Now what?
There was some good and bad in this earnings report. The good is that the company's energy chemistry and consumer and industrial chemical technologiesare seeing decent growth. It also helps that drilling activity is picking back up in the U.S., so investors should expect to see some gains on this end throughout 2017. This is the reason why shares are riding such a high today, as the future of the company rests on the success of these two segments.
The less than good news is that even though the company has elected to divest its other business segments, the truth of the matter is that they are still on the books until they are actually sold. Separating these operations from its continued operations is kind of a way to dress up the income statement. Until they are actually divested, they will continue to be a drag on the bottom line.
10 stocks we like better than Flotek IndustriesWhen investing geniuses David and Tom Gardner have a stock tip, it can pay to listen. After all, the newsletter they have run for over a decade, Motley Fool Stock Advisor, has tripled the market.*
David and Tom just revealed what they believe are the 10 best stocks for investors to buy right now... and Flotek Industries wasn't one of them! That's right -- they think these 10 stocks are even better buys.
Click here to learn about these picks!
*Stock Advisor returns as of February 6, 2017
Tyler Crowe has no position in any stocks mentioned. The Motley Fool has no position in any of the stocks mentioned. The Motley Fool has a disclosure policy.