Florida shooting: 'Shock and sadness' from biggest gun maker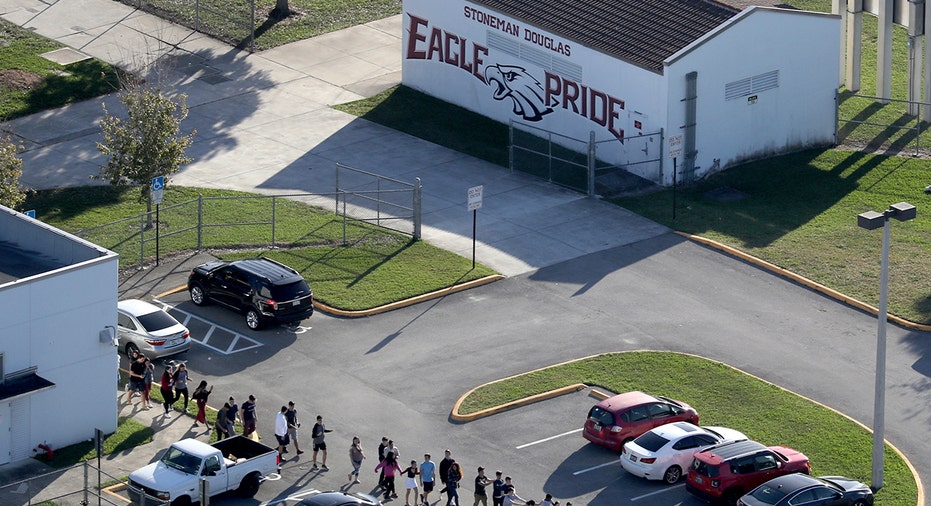 The top executive of Sturm Ruger, the biggest U.S. firearms manufacturer, said Thursday that the company is struggling with the "shock and sadness" of the Florida school shooting that left 17 dead last week.
CEO Chris Killoy, during a conference call on the Southport, Connecticut, company's decline in earnings, took a moment to reflect on the Feb. 14 massacre.
"Like all Americans, we also struggle with the shock and sadness of these horrible events," Killoy said. "We will continue to stand by our model as arms makers for responsible citizens, but we are people too and are impacted when tragedies like this occur in our communities."
Nikolas Cruz is accused of using a Smith & Wesson M&P15 semiautomatic rifle, derived from Colt Manufacturing's AR-15, during the shootings at Marjory Stoneman Douglas High School in Parkland, Florida.
Sturm Ruger reported Wednesday that its fourth-quarter earnings had dropped to 59 cents from $1.10 a year earlier. The company cited 2017's decrease from stronger-than-normal consumer demand during most of 2016, which the company said was "likely bolstered" by the run-up to the November elections. 
Ticker
Security
Last
Change
Change %
AOBC
n.a.
n.a.
n.a.
n.a.
RGR
STURM RUGER & CO. INC.
51.37
-0.07
-0.14%
During the conference call, Killoy said headcount at the company dropped by 700, or 28%, from the beginning of January 2017 through the end of January 2018.
In the past year, the stock of Sturm Ruger is little changed, while American Outdoor Brands, the parent of Smith & Wesson, has tumbled 46%.In contrast to Killoy's remarks on the shooting, the head of the National Rifle Association, Wayne LaPierre, pushed back hard against the latest efforts to enact new gun control measures in the wake of last week's school shooting rampage in Florida, saying in a speech at the Conservative Political Action Confernce that liberals are exploiting the Florida massacre "for political gain."
LaPierre's speech comes as President Donald Trump is signaling an openness to certain gun control efforts, including the idea of raising the minimum age for purchasing certain firearms, which Trump publicly endorsed Thursday morning. Trump, however, also tweeted his support for the leadership of the organization, including LaPierre and NRA chief lobbyist Chris Cox.