Flat Sales and Higher Costs Dent Bed Bath & Beyond Inc. Earnings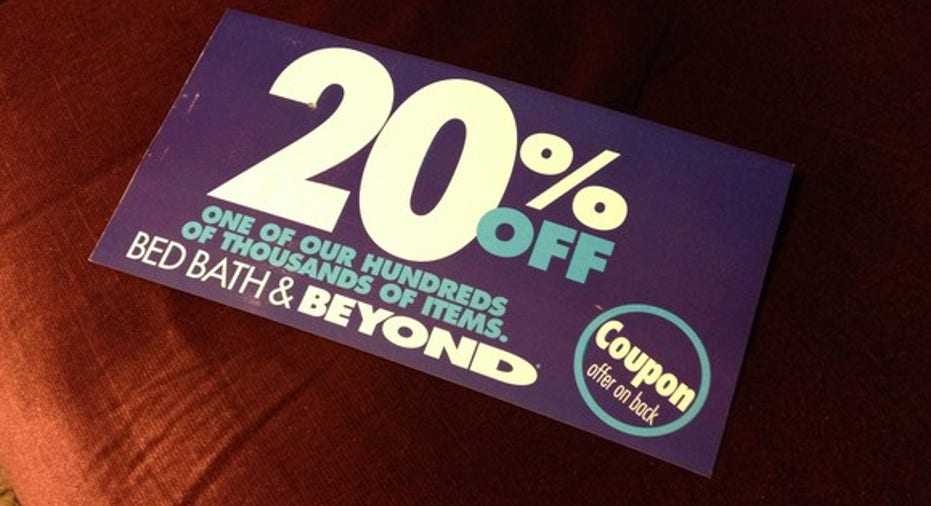 Image source: The Motley Fool.
Bed Bath & Beyond reported first-quarter results on June 22. The home goods retailer was unable to muster any sales growth, and lower margins led to a sharp decrease in profits.
Bed Bath & Beyond results: The raw numbers
| | Q1 2016 | Q1 2015 | Growth (YOY) |
| --- | --- | --- | --- |
| Revenue | $2.738 billion | $2.738 billion | 0% |
| Net Earnings | $122.6 million | $158.4 billion | (23%) |
| Earnings Per Share | $0.80 | $0.93 | (14%) |
Data source: Bed Bath & Beyond Q1 2016 earnings press release.
What happened with Bed Bath & Beyond this quarter?
Net sales were flat year over year at $2.7 billion. Yet on a comparable basis, sales fell 0.5%, compared with a 2.2% increase in the first quarter of 2015. That comes despite greater than 20% comp growth in Bed Bath & Beyond's digital channels, as comparable sales from the company's brick-and-mortar stores declined "in the low single-digit percentage range."
Bed Bath & Beyond's profitability also weakened, with gross and operating margin falling to 37.4% and 7.8%, respectively -- down from 38.1% and 10% in the year-ago quarter. Higher coupon, shipping, and labor costs all contributed to the decline.
All told, net earnings plummeted 23% to $122.6 million, while earnings per share, which were helped somewhat by share buybacks, fell 14% to $0.80.
Looking forward
Bed Bath & Beyond reiterated its expectation that fiscal 2016 earnings per share will be between $4.50 and just over $5.00, which iscommensurate with the EPS Bed Bath & Beyond has delivered since fiscal 2012.
However, the company now expects full-year comparable sales to be flat to up 1%, which is down from its prior forecast for comp growth of 1% to 2%.
Management also stated that its margins are likely to decline further as the company continues to invest heavily in its distribution infrastructure and e-commerce technology.
"During the first quarter we made steady progress on our strategic initiatives, which include significant investments in our business to further strengthen our foundation for future growth," said CEO Steven Temares during a conference call with analysts. "We are excited about the opportunities to do more for and with our customers and to strengthen our business as a world-class omni-channel retailer."
The article Flat Sales and Higher Costs Dent Bed Bath & Beyond Inc. Earnings originally appeared on Fool.com.
Joe Tenebruso has no position in any stocks mentioned. The Motley Fool recommends Bed Bath and Beyond. Try any of our Foolish newsletter services free for 30 days. We Fools may not all hold the same opinions, but we all believe that considering a diverse range of insights makes us better investors. The Motley Fool has a disclosure policy.
Copyright 1995 - 2016 The Motley Fool, LLC. All rights reserved. The Motley Fool has a disclosure policy.