Five Below Scores Big for the Holidays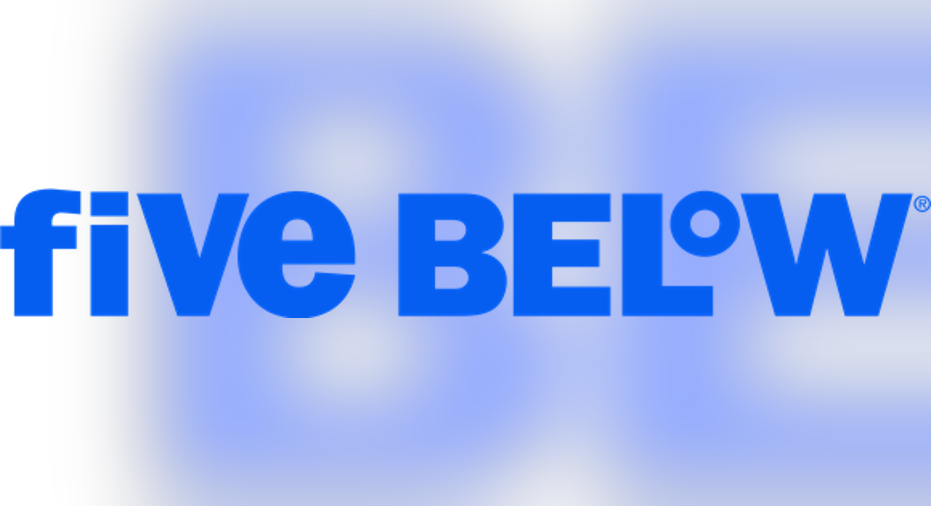 Fashion is fickle, and teenagers are often even quicker to change their fashion sense. Yet discount teen retailer Five Below (NASDAQ: FIVE) has nevertheless found ways to cater to its young customers with affordable offerings that keep them interested. Coming into Wednesday's fiscal fourth-quarter financial report, Five Below investors wanted evidence that the key holiday season had gone well, and the company's results didn't disappoint on that score.
Let's look more closely at Five Below to see how it did and what the results mean for the retailer's future.
Five Below celebrates the end of 2016
Five Below's fiscal fourth-quarter results finished the year reasonably well, although not everything lived up to investors' expectations. Revenue was up 19% to $388.1 million, which was solid but not quite as good as the 21% growth that most of those following the stock had wanted to see. Net income of $49.8 million was up almost a fifth from year-ago figures, and that resulted in earnings of $0.90 per share, exactly matching the consensus forecast among investors.
Image source: Five Below.
Five Below was able to rebound somewhat from sluggish performance earlier in the year. Comparable sales were up 1% compared to the year-ago quarter, and although that might seem tepid in terms of growth, it was still better than the decline it posted in the fiscal third quarter. Operating income was up 17%, and gross margin was up more than half a percentage point to climb above 41%.
At the same time that comparable sales figures rose, Five Below is also staying on pace with its expansion, albeit at a slower clip during the holiday quarter. The company reported opening five new stores during the quarter, bringing its store count to 522 and producing about a 20% boost in the size of its network since this time last year.
CEO Joel Anderson was happy about the report. "Our performance in 2016 once again illustrates the strength, consistency and broad appeal of the Five Below model," Anderson said, "with a compelling merchandise assortment designed to 'wow' our customers at incredible values." He was also pleased with the company's 20% sales increase during the full fiscal year and the 85 net new stores it opened.
What's happening at Five Below in 2017?
Five Below thinks that 2017 could be even better. Anderson pointed to the planned entry into the California market as potentially huge for Five Below, noting that the company believes that its "unique and differentiated concept" will win out over potential competition.
The guidance that Five Below gave for the fiscal first quarter and full 2017 year was received favorably. It said that it expects $228 million to $232 million in sales during the quarter, with comparable sales coming in flat to up 2%. Earnings of $0.12 to $0.14 per share would be flat to up 17% from the previous year's fiscal first quarter, and the projections lived up to or exceeded most investors' expectations.
Similarly, full-year guidance included calls for Five Below to bring in revenue of $1.21 billion to $1.23 billion, with a low single-digit percentage increase in comparable sales. Earnings of $1.55 to $1.61 per share would represent another year of 20%-plus growth for Five Below's bottom line, and the figures are consistent with the consensus forecast among investors.
Shareholders were pleased with the results, and the stock climbed about 7% in after-hours trading following the announcement. If Five Below can keep executing well, then it has plenty of potential to keep delivering solid fundamental performance this year and further into the future.
10 stocks we like better than Five BelowWhen investing geniuses David and Tom Gardner have a stock tip, it can pay to listen. After all, the newsletter they have run for over a decade, Motley Fool Stock Advisor, has tripled the market.*
David and Tom just revealed what they believe are the 10 best stocks for investors to buy right now... and Five Below wasn't one of them! That's right -- they think these 10 stocks are even better buys.
Click here to learn about these picks!
*Stock Advisor returns as of February 6, 2017
Dan Caplinger has no position in any stocks mentioned. The Motley Fool recommends Five Below. The Motley Fool has a disclosure policy.