Fitbit's New Wrist Hugger Doesn't Change Things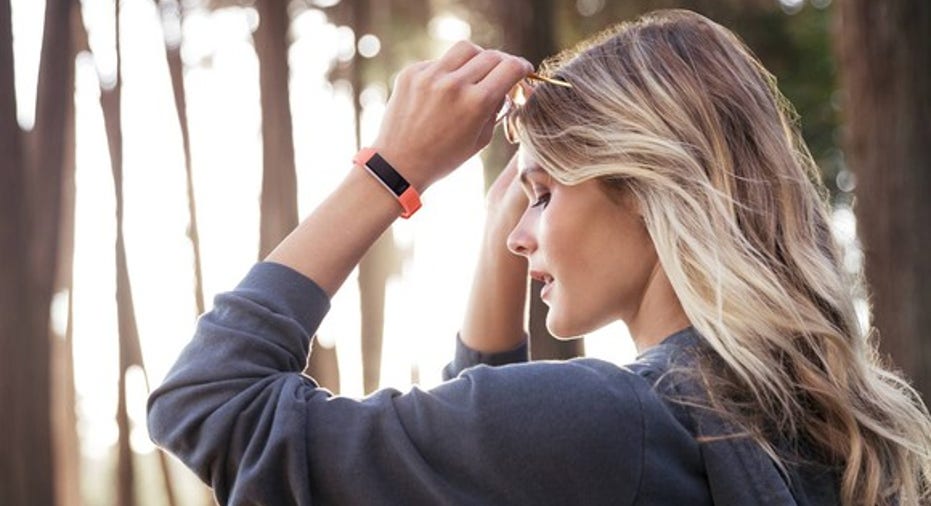 Fitbit (NYSE: FIT)isn't giving up on new product rollouts just because sales growth is going the wrong way. The leading player in wearable fitness announced retail availability of Alta HR on Monday.
Fitbit stock was trading as much as 5% higher following Monday's news, but it's hard to believe that the new product is the reason for the market's crisp enthusiasm. For starters, this is old news. Fitbit introduced Alta HR three weeks ago, accepting pre-orders online at the time. It announced that the fitness tracker would be available at retailers worldwide in early April -- so late March -- is a welcome surprise, but outside of possibly propping up Fitbit's first-quarter results at the expense of the second quarter, there isn't a lot to be excited about here.
The former market darling put out several new products last year, and none of them were enough to turn around Fitbit's sluggish stock performance. Alta HR should sell well, but it's not likely to move the needle. It's an existing bracelet's update when a game changer is the innovative prescription to cure what ails the investment.
Image source: Fitbit.
Taking you by the wrist
Alta HR will be popular, but the advances of the tracker with its slim form factor will be more evolutionary than revolutionary. Improved features include heart-rate tracking and better sleep monitoring. A smaller PurePulse chip is allowing Fitbit to market Alta HR as the world's slimmest band that continuously monitors the wearer's heart rate, but it's not as if folks are dismissing trackers because they're too bulky.
The problem with Fitbit is that the world isn't buying dedicated fitness trackers the way they used to. Revenue declined 19% during the holiday quarter, including an even sharper 28% plunge in U.S. sales. The near-term outlook is bleak. Fitbit's guidance calls for revenue to slide by 22% to 31% for all of 2017.
Smartphones incorporating advanced health-tracking features aren't helping, giving people one less reason to carry an extra gadget around. The popularity of smartwatches and GPS watches may be growing slowly, but there are now a lot of companies vying for one of your two wrists.
Fitbit's making inroads in corporate wellness, with companies springing for fitness trackers for their employees as a way to encourage active lifestyles and lower their health insurance exposure. However, that clearly isn't going to be enough given Fitbit's near-term forecast for double-digit percentage declines through this year.
There could be a product out there that changes everything. Fitbit has been acquiring smartwatch and payment-processing tech companies, and we've yet to see all those pieces come together. However, just updating an existing product isn't likely to be enough to turn the sales slump around.
10 stocks we like better than FitbitWhen investing geniuses David and Tom Gardner have a stock tip, it can pay to listen. After all, the newsletter they have run for over a decade, Motley Fool Stock Advisor, has tripled the market.*
David and Tom just revealed what they believe are the 10 best stocks for investors to buy right now... and Fitbit wasn't one of them! That's right -- they think these 10 stocks are even better buys.
Click here to learn about these picks!
*Stock Advisor returns as of February 6, 2017
Rick Munarriz owns shares of Fitbit. The Motley Fool owns shares of and recommends Fitbit. The Motley Fool has a disclosure policy.