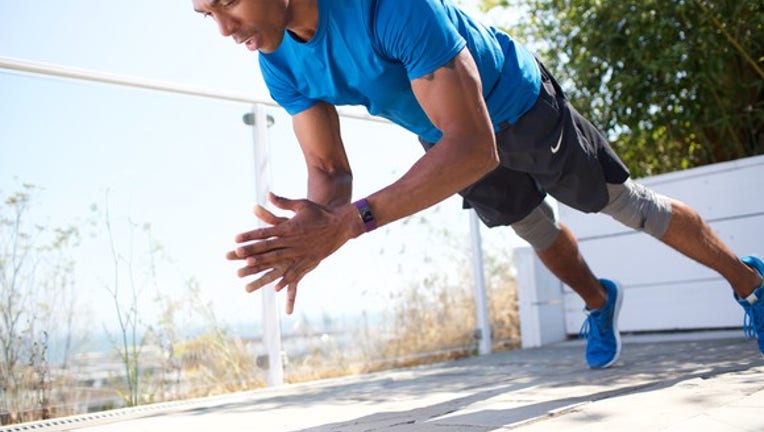 Fitbit(NYSE: FIT)had adisappointing fourth-quarterearnings report driven by a 19% revenue decline which dropped the stock almost 16% on the day earnings were pre-announced.As a result, management talked at length on the company's most recent earnings call about investing in software that will provide more coaching and guidance features in order to attract and retainmore users. It is no surprise that Fitbit is going in this direction, as the company has been working on its mission to "empower and inspire you to live a healthier, more active life" for years. The question is whether "Coach Fitbit" can compete against an already crowded market of exercise apps and large fitness-apparel companies, such asUnder Armour(NYSE: UA)(NYSE: UAA)andNike(NYSE: NKE), that want in on the action.
Why does Fitbit want to be your coach?
Fitbit thinks coaching and guidance features are key to gaining more users and reigniting growth.In the most recent earnings call, Fitbit management said that the innovator and early adopters markets have been saturated, but that there are 40 million to 80 million more potential Fitbit users among early majority and late-majority adopters. Attracting these users would require Fitbit to make the company's devices more accessible to more novice and price-conscious consumers.
Image source: Fitbit.com.
The company's plan to gain these new users is twofold. First, Fitbit will streamline its product portfolio to make it easier for consumers to choose what device will suit their needs. Second, according to CEO James Park, the company will:
The goal is to create a software and hardware ecosystem that will keep users paying for devices and services throughout their lifetimes. This is going to be tough, as Fitbit has not made much progress getting revenue beyond the sale of devices. An example of a company who has successfully created a robust ecosystem isApple. Apple's ecosystem allows it to have a growing revenue streamfrom software, which doesn't requireselling more devices, the company becomes more efficient as a result, realizing moreprofit per device.
In order to achieve this Fitbit has been building its coaching resume, and thinks it has some capabilities that will inspire users to join the Fitbit team.
Fitbit has been coaching for years
Fitbit has already had different "coaching" features in its app and its wearable-devices. Currently the Fitbit app provides messages like "only 1,223 more steps to reach your daily step goal." The software also awards "badges" for fitness achievements; recently I received an email congratulating me on earning the "Sahara" badge for walking 2,983 total miles, the length of the Sahara Desert. Fitbit trackers can provide messages of inspiration, or light up a display celebrating your success when various goals are reached.Fitbit is focused on developing these features because it knows that an engaged customer can turn into a repeat customer, as demonstrated by the fact that 26% of 2016 new device activations came from existing customers.
Fitbit has been working on expanding into personalized coaching and guidance since the company bought Fitstar in 2015 for $24.8 million. Fitstar is a mobile app that guides users through personalized workouts, which can be adapted to a user's fitness level by providing input on the difficulty of each exercise.
In January, Fitbit announced a significant upgrade to the Fitstar app. The app is now capable of "intelligently matching your Fitbit-tracked activities with Fitstar's huge array of content ... that allows people to target specific muscle groups in order to reach their goals faster." Management noted that initial downloads of the new app were a "positive indicator that deeper insights and coaching have strong appeal." While the Fitstar app may help drive more device sales for Fitbit, what the company really wants to work toward is a stable subscription-based revenue stream.
While Fitbit is making the Fitstar app more tightly integrated with the company's devices and providing more targeted coaching, the fitness-app space is getting more crowded and attracting larger competitors.
Competitors are fighting to be your coach
A quick look through the Android or Apple app stores finds many free and subscription-based fitness-oriented apps. While Fitstar sports an "Editors' Choice" award on the Apple App Store, its only 127 reviews give me pause, compared to another subscription-based app called Workout that has almost 3,000.
Bigger competitors are getting into the coaching-app business as well. Under Armour has teamed up with IBM's artificial intelligence platform, Watson, to provide "individual health and fitness insights backed by data." While Nike dropped its fitness tracker a few years ago, the company is back with the Nike+ app, which "brings together training tips, social sharing, and other member features" along with its e-commerce store.
To reignite growth, Fitbit needs to sell more devices to more users,and ideally have a recurring revenue stream from its subscription-based software such as Fitstar. The company will need to set itself apart: with features that take advantage of integration with its wearable device and provide an easy-to-use customer interface, and coaching that helps novice users reach their health and fitness goals, whatever they may be. It may take several quarters for the company's investments to turn into revenue growth. In the meantime, Fitbit's competitors have applied for the job of being your coach too.
10 stocks we like better than FitbitWhen investing geniuses David and Tom Gardner have a stock tip, it can pay to listen. After all, the newsletter they have run for over a decade, Motley Fool Stock Advisor, has tripled the market.*
David and Tom just revealed what they believe are the 10 best stocks for investors to buy right now... and Fitbit wasn't one of them! That's right -- they think these 10 stocks are even better buys.
Click here to learn about these picks!
*Stock Advisor returns as of February 6, 2017
Brian Withers owns shares of Fitbit, Nike, Nike, Under Armour (A Shares), and Under Armour (C Shares). The Motley Fool owns shares of and recommends Apple, Fitbit, Nike, Under Armour (A Shares), and Under Armour (C Shares). The Motley Fool has the following options: long January 2018 $90 calls on Apple and short January 2018 $95 calls on Apple. The Motley Fool has a disclosure policy.