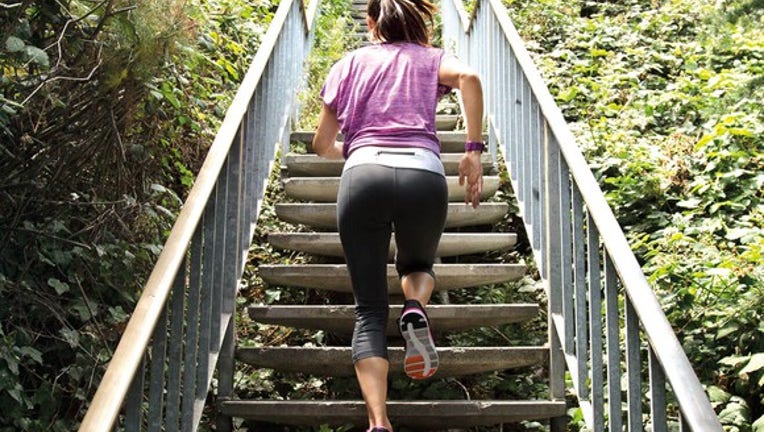 Image source: Fitbit.
AFitbit (NYSE: FIT)bear is having a change of heart, but that doesn't mean it will generate a pulse reading on one of the wearable fitness leader's activity trackers. Pacific Crest analyst BradErickson upgraded the Fitbit stock from underweight to the neutral sector weight. It's technically an upgrade, though Erickson pointing out that the stock's fair value is $8 -- well below where it is now -- doesn't make this the kind of story that the stock's bulls will be cheering.
Erickson feels that Fitbit is suffering as a result of the maturing market for wearables, something that is fairly evident to anyone noticing the sharply decelerating growth at Fitbit, as well as its contracting margins in light of intensified competition. However, the stock's sharp slide in recent weeks has him changing his tune.
A lot of the pessimism has already been priced into the stock. The catalysts for a bounce back into the double digits may not be evident, but there seems to be a floor here.
The likely bogus bid to snap up Fitbit at $12.50 a share may not have been real, but you just know that the longer that Fitbit waffles about in the high single digits, the more buyout chatter we'll be hearing. Growth is slowing at Fitbit, and its guidance for the holiday quarter hints at a slight decline in unit volume. However, you don't deny the takeover value of a category leader when it's still expanding its installed base of users.
Crest fallen
Pacific Crest has been rightfully bearish on Fitbit lately. Erickson downgraded the stock in late September, based on concerns after channel checks at more than 12 big-box retailers showed weak interest for the Fitbit Charge 2 that was released earlier that month. He saw it selling at a slower pace than the Alta bracelet and Blaze smartwatch that Fitbit had introduced earlier this year, a troublesome implication because the Charge HR that Charge 2 was replacing was one of Fitbit's best-selling products.
Erickson went from sector weight to underweight at the time, with a price target of $11 that was well below where the stock was trading at the time. He's reversing his call despite a price goal that is $3 lower now, but the stock itself has taken a much bigger hit than that.
Fitbit's been reeling since its uninspiring third-quarter report. Revenue rose 23% and profitability dipped slightly, but the real dagger was the guidance suggesting that revenue would climb just 2% to 5% during the fourth quarter with a sharp year-over-year drop in adjusted earnings.
Erickson was bearish on Fitbit before it was cool to be bearish, and that was the right call. He's now bucking the trend with an upgrade after many of his peers were talking down the stock's prospects earlier this month. Bulls will naturally be hoping that Erickson is right again, though they can't be too excited about the $8 price target.
Forget the 2016 Election: 10 stocks we like better than Fitbit Donald Trump was just elected president, and volatility is up. But here's why you should ignore the election:
Investing geniuses Tom and David Gardner have spent a long time beating the market no matter who's in the White House. In fact, the newsletter they have run for over a decade, Motley Fool Stock Advisor, has tripled the market.*
David and Tom just revealed what they believe are the ten best stocks for investors to buy right now... and Fitbit wasn't one of them! That's right -- they think these 10 stocks are even better buys.
Click here to learn about these picks!
*Stock Advisor returns as of November 7, 2016
Rick Munarriz owns shares of Fitbit. The Motley Fool owns shares of and recommends Fitbit. Try any of our Foolish newsletter services free for 30 days. We Fools may not all hold the same opinions, but we all believe that considering a diverse range of insights makes us better investors. The Motley Fool has a disclosure policy.